Regardless of your relationship status, Valentine's Day is a great time to put on your hostess hat and practice entertaining in style. A simple and affordable yet elegant fête can be assembled in no time with an easy menu and welcoming decor. Just follow these basic guidelines for throwing a little Valentine's Day soirée for friends or that special someone. Short on space or don't have a dining table? Use my favorite trick and turn the coffee table into a romantic table for two. It's amazing what a couple of place settings and a champagne bucket can do to up the ambiance!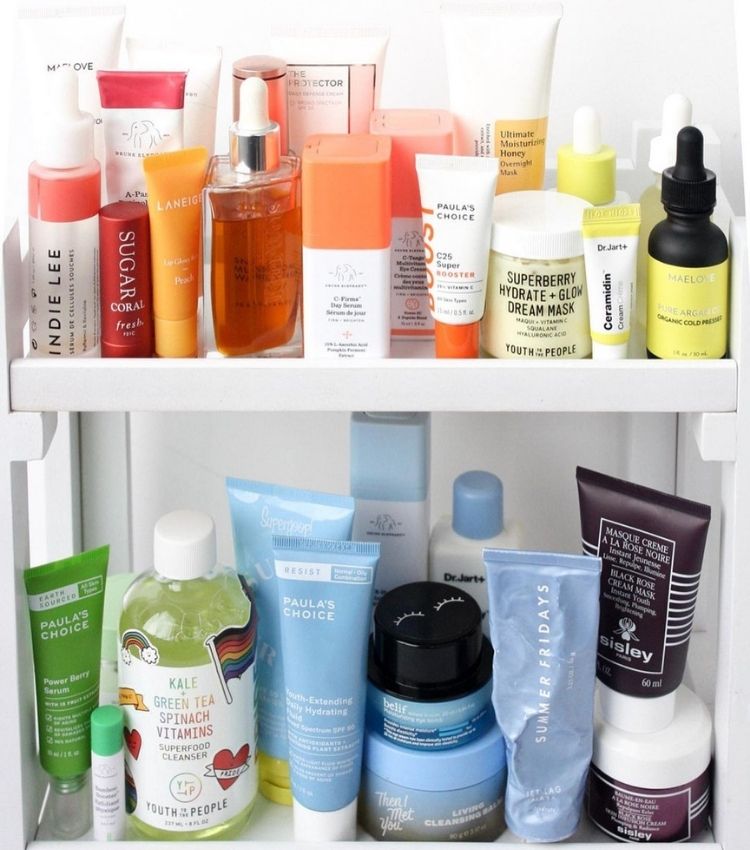 the wrong order can reduce effectiveness
Valentine's Dinner for Friends:
Celebrate the friendships in your life by inviting your best girls over for dinner. What better opportunity to show your love and appreciation for them than on Valentine's Day? Start by setting the table. I like to use a simple white tablecloth as my backdrop. It's light, airy, and allows for any type of place settings. Then add a pretty runner, white plates, elegant flatware, and decorative napkins.
I found pink tinted wine glasses, adorable Valentine's Day cocktail napkins, and paper heart tags, and decided those would be my main decorative accent pieces. It's easy to go over the top with pink, red, glitter, and sequins on Valentine's Day, but it really only takes a few elements to create a more sophisticated look. I like to tone down the accents by incorporating natural elements and neutral colors. Clear hobnail water glasses added weightiness and neutral linen polka dot napkins were a nice offset to the pink.
A whimsical bunch of flowers in the middle of the table is all you need for a centerpiece. I went with a more organic, leafy arrangement as opposed to a tight bunch of blooms.
I kept the menu simple: a no-cook, easy to assemble appetizer and salad, a pasta dish and classic chocolate dipped strawberries. For the appetizer, you'll need cherry or grape tomatoes, basil leaves and bocconcini (small bite-sized mozzarella balls). Simply skewer the tomatoes and bocconcini on toothpicks, wrap basil leaves around each one, drizzle with extra virgin olive oil and balsamic vinegar, and season with sea salt and black pepper to taste.
I used mixed greens as the base of my salad, added pumpkin seeds, pomegranate seeds, and rainbow carrots cut into hearts. To shape the carrots, simply cut a "v" across the length of the carrot, slice, and shape with a carrot peeler. Dress the salad with extra virgin olive oil and balsamic vinegar.
For the main course, don't feel like you need to spend hours making an over-the-top, gourmet dish. A simple and delicious pasta will more than suffice. I made The Barefoot Contessa's Spaghetti Aglio E Olio, which is really quick and easy. I just substituted fettuccini in place of spaghetti.
When I think of Valentine's Day, I think of rich truffles, chocolates, and desserts. One of the simplest, most decadent desserts to make is chocolate covered strawberries. Just dip fresh strawberries in melted dark chocolate, chill on a baking sheet lined with parchment paper in the fridge, and voila! Dessert is served.
Valentine's Dinner for Two:
I love casual date nights, so instead of putting pressure on yourself to make a reservation at a packed restaurant, get dressed up, and go out on Valentine's Day, I thought an intimate dinner and movie night at home would be the perfect solution. Keep things cozy and set up dinner on the coffee table.
Rather than using light, feminine accents like I did for the friends' dinner, I opted for deeper, more romantic tones. I put the serving dishes onto an acacia wood tray and laid out two place settings on eggplant-colored placemats.
A few bud vases filled with red ranunculus were the perfect little accents. Instead of wine glasses, I used simple champagne flutes for the bubbly I had on ice. I kept the menu the same as the friends' dinner, but added a big bowl of popcorn to the table. After all, it wouldn't be movie night without popcorn!
Get the Look:
Polka dot napkins, Anthropologie
Valentine's Day napkins, Anthropologie
Pink tinted wine glasses, Crate & Barrel
Gold flatware, West Elm
Hobnail glasses, Anthropologie
Heart tags, Crate & Barrel
White plates, Pier1
Eggplant placemats, Pier1
Wood tray, Target
The Playlist:
Valentine's Day from My Mixes on Myspace.
RELATED STORIES:
2 Simple Beauty Looks for Valentine's Day
Valentine's Day Style: The Last-Minute Edition
The Everygirl's Valentine's Day Soiree