Do you ever go through spurts of cleaning and tidying? You're ready to get your house picture perfect. You do a sweep of the house and everything is finally in its place. We tidy up our space and then at some point the tidiness escapes us. For many of us, this cycle is on repeat. A few weeks later, you find yourself going through the motions again.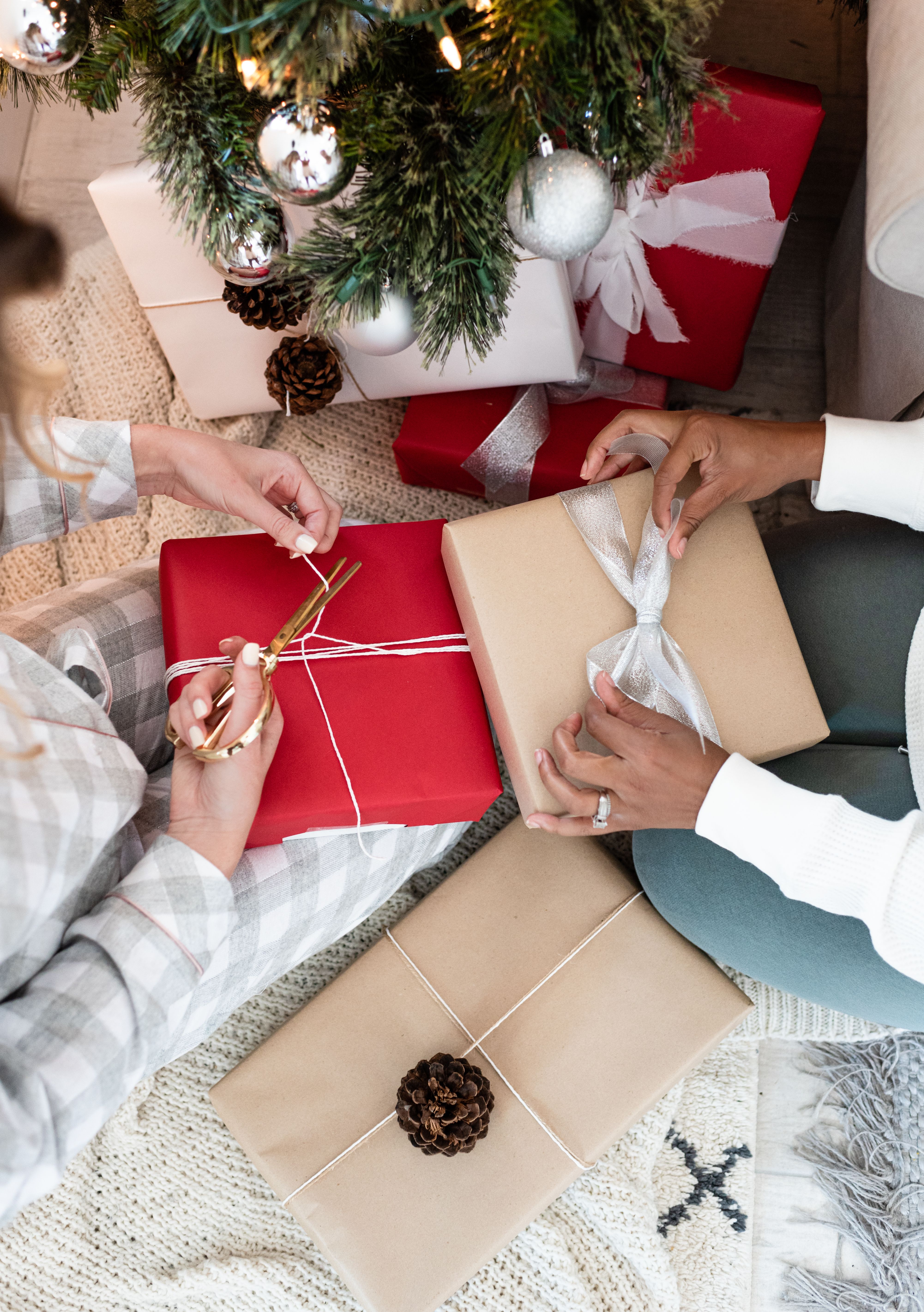 Your holiday shopping starts and ends here—our gift guide has everything you need for everyone on your list.
So how can we keep a tidy space? Admittedly it would be nice to not have a care in the world if a friend drops by unannounced because your space is already tidy. So I've put together four simple tips for you to get a tidy home and, most importantly, keep it that way.
Start With a Clean Slate

Source: Amber Interiors
It's often much easier to keep something going than it is to start. We dread starting, but in the end, that's the hardest part. Even if you start with a room each day, tidy up each room and style it. Untidiness breeds untidiness. Why would you ever be motivated to tidy if it never actually meant your space as a whole was tidy? We exert effort with an end goal in mind. Seeing your home in its ideal state will motivate you to keep tidy and not mess up the perfection.
Pick Up as You Go

Source: Room for Tuesday
Yes, this is the same as your mother's age-old advice. The easiest way to keep the clean slate you created is to form a habit of picking up after yourself. I call this the one-touch rule. If you come home from work and change clothes, where do those clothes (immediately) go? If you're doing meal prep and you're done with your knife, don't put it in the sink, to then later put it in the dishwasher. If you can take five seconds now, do it now instead of waiting.
Hit the Hot Spots

Source: Room for Tuesday
Every room has a hot spot. Depending on our habits, they might vary slightly. A hot spot is an area of a room where the tidiness, or lack thereof, makes a world of difference. It could be a tidy entry or a made bed; in the kitchen, it could be clear counters and an empty sink; in a living space, it's cleared off tabletops and styled sofas. If these things aren't done, the entire room won't feel right. So if you're pinched for time, these high-impact spots are the spots to hit.
Set a Routine

Source: Design*Sponge
The best thing you can do for yourself is to stick to a routine for your home. At the end of the day we can press refresh and wake up to a mess free home. After dinner, clean the kitchen. Have a schedule for your laundry. Take 15 minutes before bed to pick up anything that's out of place. We get ourselves into trouble when we put it off and think, "oh I can do that later."
As the clutter piles up, the to do list gets longer, and we dread tackling it. Then, we have to go back to the first tip and create a blank slate. Don't do that to yourself! These daily rituals allow us to keep our space completely picked up even when we get busy throughout the day and leave our clothes on the bathroom floor and our dishes in the sink.
What are some tips you have for keeping your home tidy?