We're living in a very uncertain time. When will the COVID-19 pandemic get better? When will I be able to go to the grocery store and see a seemingly untouched aisle of toilet paper, Clorox wipes, or hand sanitizer? When will I get out of my apartment or interact with a human less than six feet away from me? Where is my next paycheck going to come from? How can I help my neighbors? If you're a bride who has upcoming wedding plans, you might be thinking: what the heck does this mean for me?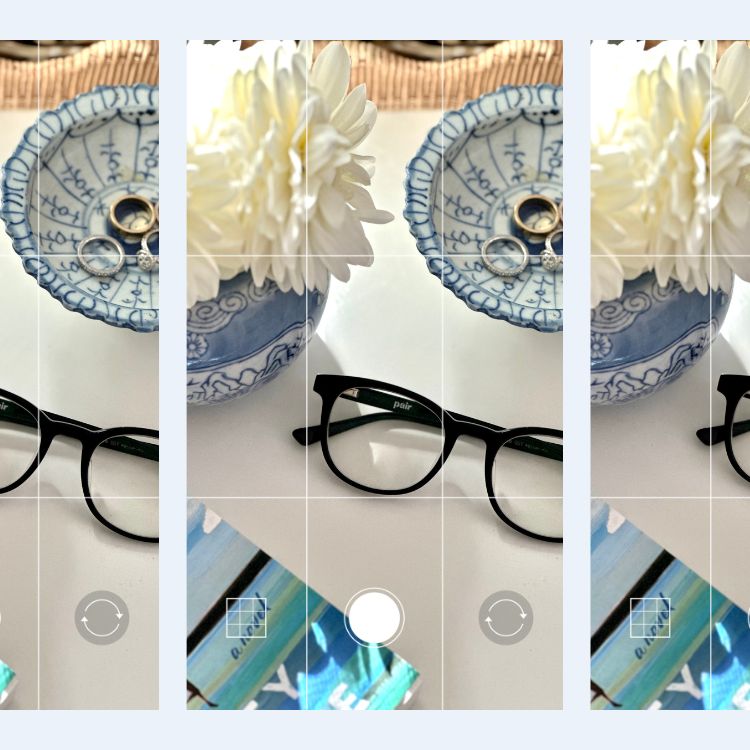 it's like getting three pairs in one
We're all hurting in this current state of affairs, but if you have a wedding planned in the next few weeks or months, you might find yourself dealing with your own set of special challenges that are putting a damper on what is supposed to be an otherwise magical time. On March 16, the CDC recommended limiting gatherings to less than 10 people, which has caused for cancellation of plenty of mass gatherings throughout the world, including weddings, in order to prevent the further spread of COVID-19.
Giselle Smith, owner, planner, and designer of Lovely Leaves in Elizabethtown, Kentucky has a decade of experience in the wedding industry acknowledges that, right now, the field is struggling. Smith stated in a phone interview to me that, "we've never really had anything to this degree happen before." Smith has been reaching out to her clients to help them navigate this difficult time and has plans in place to find structure and solution amidst the chaos. If you've found yourself in a similar predicament of attempting to deal with wedding cancellation disappointment while mobilizing toward rescheduling for the future, read on for Smith's tips for how to conquer this time of uncertainty:
First things first: consider hiring a wedding planner.
Disclaimer: I'm not planning a wedding right now and I'm definitely not replanning one either. But I can say, empathetically, that both sound incredibly overwhelming. If you're rescheduling a wedding that you've already worked diligently to plan, you're going to have to be doing a lot of back and forth with vendors to try to coordinate a new date, and you might not be taking into consideration all of the odds and ends that have to be sorted out as well. If you're feeling anxious and would like some guidance, Smith suggested hiring a wedding planner who has experience with the industry, can anticipate what needs to be done in terms of cancellations and rescheduling, and has a good relationship with plenty of vendors to make rescheduling less difficult.
Step one: reach out to your vendors.
When I asked Smith about the first thing that needs to be done if you're thinking of canceling or rescheduling your wedding, she didn't hesitate. "Reach out to your vendors … sit down, pull together a list of all of the businesses, and email everyone at once with one single email. CC it so that your vendors can connect with each other," she recommended.
She acknowledged that this especially applies to vendors who are responsible for supplying perishable goods like food or florals. "Once it's ordered, it's a loss for both you and the vendors," she stated.
Step two: contact your guests.
If your invites have already gone out, Smith suggests "individually contacting your guests" to make them aware and to allow them the courtesy of adjusting their travel plans. Don't assume that your guests know that you'll be canceling your wedding. You simply don't want Aunt Judy (who probably should be practicing distancing but loves you so much she wouldn't miss your wedding for the world) showing up to your door from West Virginia on the date of when your wedding was supposed to be. "If you haven't sent out your invites yet, a single social media post would suffice," she stated.
Step three: be flexible with rescheduling.
"Thursday is the new Saturday," Smith exclaimed. Looking forward to a new date, it can be helpful for both vendors and guests to choose a day that is less sought after, outside of a Friday or a Saturday. "In recent years, I've seen more weddings happening on Thursdays and Sundays … a weekday shouldn't be ruled out, especially given recent events," Smith stated. This can be a bit of a loop-hole for you to keep the vendors you originally wanted and to honor your deposits without having to reschedule for Friday or Saturday availability that, realistically, might not exist until 2021 or later.
Step four: look into wedding insurance.
Moving forward Smith explained that it might not be a bad idea to look into wedding insurance. One of her partners in the industry discussed with her that some states require wedding insurance, which has softened the pandemic-related financial blow for brides and vendors alike. "For those who have had to cancel so far, the insurance companies have protected their deposits." Given recent events, investing in some sort of security seems like a sound plan to explore.
Step five: take a deep breath.
"I think that practicing acceptance right now is huge," Smith stated. "Take a deep breath and step back. You're going to be married to your spouse for the rest of your life. As important as your wedding is, realize it's just one day of your marriage. Roll with the punches. Be compassionate to your vendors—this is their livelihood," she acknowledged. "Everyone's going through something right now, so let's go through it together."
Consider elopement.
If you're looking to scale back without canceling or losing your deposits, Smith stated that you could always "redirect your vendors" to a small elopement-style gathering. "Utilize your photographer, your dress, your flowers, and your caterer and you can still have a beautiful, intimate experience," she stated.