From an early age, North Carolina native Roxy Owens was no stranger to the world of furniture design. Her parents launched their home line as young college graduates, and Roxy spent much of her childhood traipsing through the aisles of trade shows along the East coast. Years later, as a college graduate herself, Roxy embarked on what she hoped would be a successful career as a fashion buyer. Soon enough, however, she realized cubicle life and number crunching weren't making her happy. Committed to following her gut, she quit her job, started a blog, and began pursuing her life's true passion.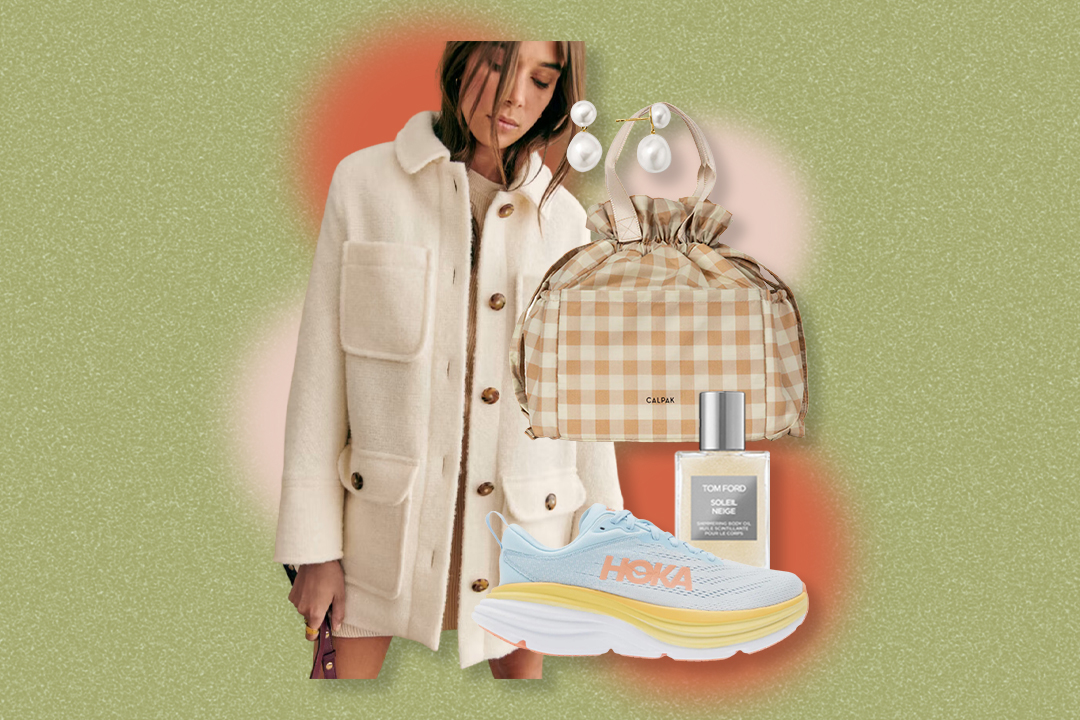 In August of 2011, Roxy proudly launched her very own furniture line, Society Social. Designed with celebrations in mind, Society Social's colorful collection of bar carts, cocktail tables, and entertaining accouterments aplenty has caught the eye of tastemakers including HGTV, Lonny, House Beautiful, and Southern Living. Today, she's here to tell us about her gutsy leap from corporate America, how she's figuring out the work-life balance, and what it means to "live sparkly."
Name: Roxanne Owens
Age: 29
Current title/ Company: Founder & Designer, Society Social/Blogger, My Cup of Te
Year you launched the company: 2011
Educational background: North Carolina State University, BS Business Management: Marketing and Minor in French, Grad School at Parsons the New School for Design, Fashion Marketing
What was your first job out of college and how did you land that position?
Immediately after graduation I was accepted into an Executive Training program at Belk, a southeastern department store chain, basically a fast track to becoming a buyer in the retail world. I was promoted early as an assistant buyer and ended up in the Juniors office buying fun fashion trends.
You had a stint in corporate America. What were you doing and why did you decide to make the transition into a creative industry?
There was nothing fulfilling or creative about what I did, which was crunch numbers day in and day out. I knew what the job entailed from day one. I did not have preconceptions that turned out wrong. I honestly thought I would love being a buyer and had no idea how much I would crave being creative. But that's the thing about life. You try things out, you learn what you love, and you make adjustments as you go. What's that quote? "It's never too late to be what you might have been?" I had such anxiety and self-guilt starting over at 26, but thankfully with a brilliant stroke of luck (aka hard work), it seems I'm back on track and doing something I love!
Did you have any experience in designing furniture before launching Society Social? Were you nervous to venture into something you didn't have professional experience in?
My family has been in the industry since the 80s; my brother and I, who does all my Society Social photography, actually spent the first few years of our childhood in a furniture factory. Our family of four at the time lived in one small room attached to the main office since my parents, having started their own business right out of college, could not afford a home, too. I have been going to and helping set up High Point Furniture Market since I was a little girl, so you can kind of say it has always been in my blood! Since I literally grew up in it, switching industries and starting my own furniture business actually felt pretty natural—not to say there isn't so much I still have to learn. It also definitely helped to gain my own retail experience; working in a buying office is excellent training for running your own business!
You have given the bar cart a much needed renaissance. What was your inspiration behind this successful line of furniture? Why do you think they have done so well?
Why, thank you! I'm thrilled you say that because it was definitely a mission of my mine. I truly love to entertain and celebrate, and at the same time, I noticed a gap in the market for a stylish and well-priced bar cart. I went after that first and then expanded my line from there. I like to think my customers relate to my brand as a fun personality and perhaps like a stylish friend who loves to decorate versus just a company. I think that individual connection and the personal passion that goes into everything I do are both things that have set Society Social apart and allowed SS to break into the industry!
A lot of your designs and accessory pieces are themed around hosting parties. What are important tips you can give to women who are hosting a gathering?
I have two tips that I always share, one for the hostess and one for the guest! Hostess: It's just as much your job to throw the party and be the party. This means preparation is key! Being stuck in the kitchen or answering the door flustered will set the mood for the rest of the night. Guest: I'm a stickler for manners. Never show up empty handed, and if you do, be sure to send thankful correspondence in a timely manner post-party!
What are the essential Society Social pieces that every hostess should own?
You mean, aside from an infinitely stocked bar cart? Ample seating, of course! There is nothing wrong with a living room picnic every now and then, but it would be a definite faux pas to relegate your guests to the floor because you are lacking in chic seating.
How would you label your design aesthetic?
Spirited, fun, colorful! I always tell people to put items in their home that make them smile, or even better, chuckle! I have these new "fancy feet" tables coming out that are so chic (in my opinion, anyways!), but their gilded feet make me giggle every time I look at them. I am making space for them in my apartment as we speak.
Where do you find inspiration?
I'm so inspired by life's shared moments. Whether it's a raucous party or a quiet night at home spent with loved ones, furniture is going to be present in some way. I really try to put that love into each piece, and it's truly an honor when I receive notes and pictures from my customers… "Your Sedgewick bar cart made it just in time for my bridal shower!" In a small way I get to contribute to these celebratory and shared moments that make life special. That is just the coolest.
Take us through your design process—from mood boards to production.
It always starts in the details. In the first designs, I was really inspired by Chinese fretwork and lattice designs, note that element in almost all the bar carts and chairs, too. Basically, I take small details, a silhouette, a fabric, or even a material I'm drawn to and expand on it and work with it until I have a final design. These final designs or sketches go to prototyping, and once I see a finished sample it will either get approved for production or I will make tweaks and the process starts over. Of course this is the over-simplified version. There are designs that I have loved, but have not made it to market for various reasons throughout the process.
Where do you find the materials for your furniture designs? Where are your goods manufactured?
I have several suppliers; some of my designs are made domestically in North Carolina (I think it is very important to support the local economy as much as we can), and some of my designs are imports.
You are currently the owner of Society Social and Teacup Creative LLC. What is Teacup Creative and how do your two companies work together? How do you balance your workload between both companies?
Teacup Creative LLC is a design-build firm, or in other words, I help select clients design and manufacture their own private labels. I would love to share what projects I've worked on but people are duly protective of their sources, myself included, which is quite normal in the business!
Describe your "typical" workday.
My workday is never "typical" especially since I split my time between New York and North Carolina—one day I may be in the studio or on location shooting, another in the plant approving prototypes, sometimes I'm at my desk writing a look book or a magalog, but I do always start my day with social media. The routine consists of Instagram, Facebook, Twitter, blog. Having that kind of online presence is so important for my small business since I don't have the budget for heavy duty advertising.
Your mantra is "Live Sparkly". What does this saying mean to you and why is it important?
spark·ly adj. spark·li·er, spark·li·est
a. Giving off tiny flashes of light; glittery: a dress with sparkly sequins.
b. Lively; vivacious: a sparkly personality
Live Sparkly is something I coined when I started my blog back in 2010 and to me it means to live life to the fullest, like everyday is a celebration. I had just come from the corporate world feeling drained, flat and uninspired; it was my goal to get back to that "sparkly" state of mind that I felt I had always had. It's really about finding the joy, or sparkle, in even the most mundane day or small task!
How do you balance your professional and personal life?
To be honest, work is winning these days. During the week, on average, my hours are probably 7-7 with a business dinner at least once a week. Over the weekends I try to blog and pin, which counts as work, too. I can't tell you the number of photo shoots I have dragged my husband on over weekends and vacations. As a matter a fact, the first Society Social photo shoot pre-launch was over a 4th of July break. I guess you can say the work/life balance is something I'm working on. I'm so grateful to have such a supportive partner, family, and friends!
What is the most important lesson you have learned in your professional life?
Sometimes letting your guard down can be beneficial. People have asked me why I'm indiscriminate with whom I give advice or why I partner up with other similar businesses and designers. They'll say, "Aren't they your competition?" Well yes, maybe, but I truthfully think there is room for all of us to shine and if you're being smart about it, why not help each other if we can? I'm running the risk of sounding all kumbaya, but often times teaming up is not only fun, but it can also double everyone's success. I'm okay with that. Also, in this mentality, it's important to remember, not everyone will reciprocate. Nature of the beast– try not to take it personally!
What advice would you give to you 23-year-old-self?
You live and learn as you go. I always put so much pressure on myself to get to wherever it is that I'm supposed to be going professionally. It's so important, and more fun, to enjoy the journey, too!