After working eight years in Atlanta as a receptionist at a venture capital firm and as a brand manager and creative director for another larger corporation, Sarah Winchester followed love to Boston. It's there that she started the eponymous Sarah Winchester Studios where she currently works as a freelance photographer and graphic artist. This southern lady ditched the stark high rises of the corporate world to share an industrial studio space with fellow creatives, interior designer Erin Gates and graphic designer Jessica Sutton whose features you read last week on the Everygirl. Sarah's clean, all-white office is one part workspace, one part photography studio, and one part make-shift nursery, with a bassinet in the corner for her newborn baby girl.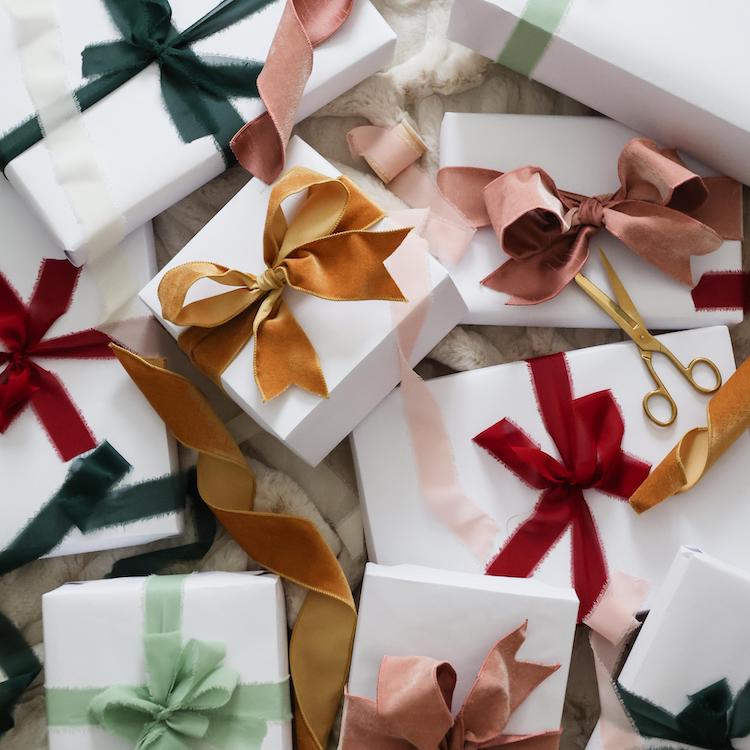 the perfect gifts for everyone—and we mean everyone—on your list
Today we get a peek into the life and career of a woman who is as sweet as the peaches in her home state of Georgia. Sarah reveals how she balances a thriving freelance business and traveling for work while traversing the uncharted responsibilities that come with having your first child.
Full name: Sarah Marie Winchester
Age: 35
Current position/company: Founder/Owner/CEO Sarah Winchester Studios
Year that you started Sarah Winchester Studios: 2009
Educational background: Bachelors of Art and Art History, Villanova University and a Masters of Art in Museum Studies and Photography, School of the Art Institute for Chicago
What was your first job out of college and how did you long were you at that position?
I was a receptionist at a venture capital firm for two years. The position and company had nothing to do with the field in which I wanted to work but it allowed me to move to a fun city, get an apartment with friends, have health insurance, and start to figure out what I really wanted to do. The people there were wonderful and it gave me experience in the business world.
Many people consider majoring in art "impractical." Did you have a strong support system when you decided to make this a career for yourself?
I began college as a science major thinking I wanted to be a biologist. Even though I got great grades in math and science in high school and took AP classes galore, college level calculus and chemistry was a whole different ballgame. Think, a blind calculus teacher who could hear if you were drawing the graph wrong on the caulk board. It was bananas hard. At the end of my freshman year I remember calling my mom, crying and telling her I hated my major and was switching to Art and Art History. She responded, "Its about time." My family has always had the philosophy, if you are doing what you love, you will succeed. They expect a lot but they also believe I can do a lot.
What would be your advice to those who deal with negativity for choosing a non-traditional career path?
Go seek out people who are supportive. Find a mentor and spend time with them. They do not have to be in the exact field in which you want to work. Just find someone who you admire and who's life you respect. It is so important to have people around that inspire and support. Then when the time comes, pay it back. Help others who have questions, need support, or want advice. I truly believe if you put good out there, good will come back.
Tell us how you went about starting Sarah Winchester Studios. What led you to taking the plunge into entrepreneurship?
I was living in Atlanta (where I grew up) working as a brand manager and creative director for a large corporation, when I reconnected with an old college guy friend who was living in Boston. After 12 years of friendship we final figured out we wanted to be more than friends, even if that meant we were on a plane every weekend traveling 1000 miles to see each other. Five months later we were engaged and 8 months after that we were married. I moved up to Boston a month before the wedding. Being with him and moving to Boston has been the best and easiest decision of my life. It just felt right, even though I barely knew a soul other than him and had no job.
I started out doing contract work for my old company. After 8 years in the corporate world, the lack of built-in structure was a bit terrifying, but I loved the freedom freelancing afforded me. I started to gain clients in Boston and focusing more on the type of work I really loved. From there I just decided I was going to make a go at running my own business. I think moving to a new city where I knew virtually no one made me braver than if I was still in my home town of Atlanta. I had nothing to lose. I just dove in.
In what ways has blogging and social media made an impact on your career?
I started my blog on the advise of a former graduate school professor and mentor. He suggested using a blog as a way to consistently publish work. There is nothing like a deadline to get stuff done. Even if it was just my mom looking at my blog, I knew someone was reading and expecting updates. From there I started reading other blogs, commenting and connecting with other artist, and entrepreneurs. Social media is how I found my studio space and the amazing group of women at 369 Congress Street. It is truly an invaluable recourse for any business, especially a small one. You can connect with people all over the world.
How did you handle marketing your services and gaining clients when you were just starting out? How has it changed since then?
I really just put myself out there. I was new to Boston and also just wanted to make some girl friends, so I went to events, scoured the social media world for groups, meetings, anything. I figured, what do I have to lose? I am so glad I did, because I have met some of the greatest people. From these efforts, I have built some wonderful relationships. I also believe in karma and paying it forward. You should help and promote whoever you can, when you can. Don't feel competitive with anyone but yourself. It is just not productive. At the beginning I would take any job that came my way. I think it helped me build my network, but also helped me figure out the type of work I really want to do.
In what ways do you still want to see your company evolve?
I have really gotten into filming and video editing in the past year. I see video content becoming an integral part of websites and business marketing and am excited to offer that service to my clients.
You love to travel. How have you been able to incorporate travel into your life and career?
I seem to get this travel bug every so often and have to plan a trip, no matter what. It is almost not an option for me. I just love experiencing new places. Some trips I plan months and months ahead of time, like going back to Florence, (where I studied abroad) for our baby moon. Other opportunities come up and are too good to pass up, like the trip I took with the New England Aquarium to the Bahamas last summer on a SCUBA diving, research and collecting mission.
What advice do you have for other everygirls who want to do the same?
If travel is a priority, you will find ways to make it happen. You may not be traveling in the most luxurious or glamorous mode but I often find those travels to be the most adventurous. When I was 24, I went to visit a friend who was teaching in Thailand. We had heard about Cambodia and the temples of Angkor Wat and just decided to go. We slept in backpacker like accommodations and rode around on motorbikes in the rain taking in the absolutely majestic temples and jungle. I loved every minute of it. In turn, I ended up writing my graduate thesis on Angkor art. You never know how travel will influence you.
What did you learn from your previous jobs that has helped you with running your own business?
My job in Atlanta was very corporate, very 8-5, and very formal. I had an office in a high rise and worked mostly with men in suits. My artistic nature wanted to rebel against all of that, but I also liked the challenge. I am happy to have had experience in the business world and know how to operate in it. I now love working in a much more casual atmosphere but know what it takes to actually operate a business. It is not all photo shoots and creative endeavors.
Also, in my graduate school days I worked as a waitress. I think everyone should at one point in his or her life work in the service industry. It involves long hours on your feet, late nights and dealing with every different type of person. All experiences I have found very beneficial in working with clients and owning my own business, especially in the creative field.
What is your favorite part about having your own studio? What is the most challenging part?
Oh my goodness, where do I begin? I love everything about it: having my own space, the beautiful light, and the other creative women nearby.
Take us through an average day at work for Sarah Winchester Studios. What are your daily responsibilities?
It sounds so cliché but no two days are the same. Especially now I have a baby. That is also what I love about it. I could have a video or photo shoot on location, I could be traveling, or it could be an editing day with me glued to the computer. I have to make sure I am on time and on task with my different projects, but also out there connecting with clients and lining up the next job. As a small business you have to do all the things a larger company does: project deadlines, invoicing, new business, just on a smaller scale
Since you balance both photography and graphic design services, how much time do you typically allocate to each of those?
I've actually in the past year have thrown video and video editing into the mix, too! It really depends upon the client and the project needs. Doing all of these different services allows me to help a client on many levels. I feel like I can help their whole brand.
You just recently became a new mom (congratulations!). How do you balance motherhood with running your business?
I have no idea. Ha, just kidding…but not really. Some days I feel like rock star, balancing motherhood, family, and my work like I am queen of the world. Other days I feel as though I am trying to do it all and doing nothing well. Those days I just have to let it all go, get a latte and take my baby for a nice long walk…then end it with my hubby and a glass of wine on the sofa.
Best moment of your career so far?
Having one of my photographs published on the cover of the Orvis Dog Book! It was like, wow, a company as large and wonderful as Orvis thinks my work is good enough to put on the cover of a national catalogue; perhaps I can really make a living at this.
What advice would you give to your 23-year-old self?
Don't change a thing. You may feel like you are all over the place, but all your experiences make you who you are and bring you to a really great place. It just keeps getting better. Hopefully, I will be able to say the same thing in 10, 20, 30 years.
Is there anything else you are frequently asked that you'd like to share the answer for?
Being a southerner living in New England, I often get asked if I think the people up here are unfriendly. I say no, you just have to be the first one to smile or open up. New Englanders can be just as friendly as southerners, but they take a little warming up to.