As summer kicks into full gear and states and businesses are reopening from the COVID-19 pandemic that took over our schedules this past spring, the urge to get out of the house and back to our "normal" way of life is strong—but cases of COVID-19 are still on the rise here in the United States. In just the past week, confirmed cases of COVID-19 in states like Florida, California, and Texas have risen dramatically in just days, with California setting the record for highest number of new cases reported in one day. As we begin to venture out of our homes to support local businesses, visit family and friends we haven't seen in months, gear up for summer travel, and adjust to a modified routine, we also have to be mindful of our health and the health of those around us. If you're craving a little fun in the sun this summer and are looking to break out of the house, make sure you do so in the safest way.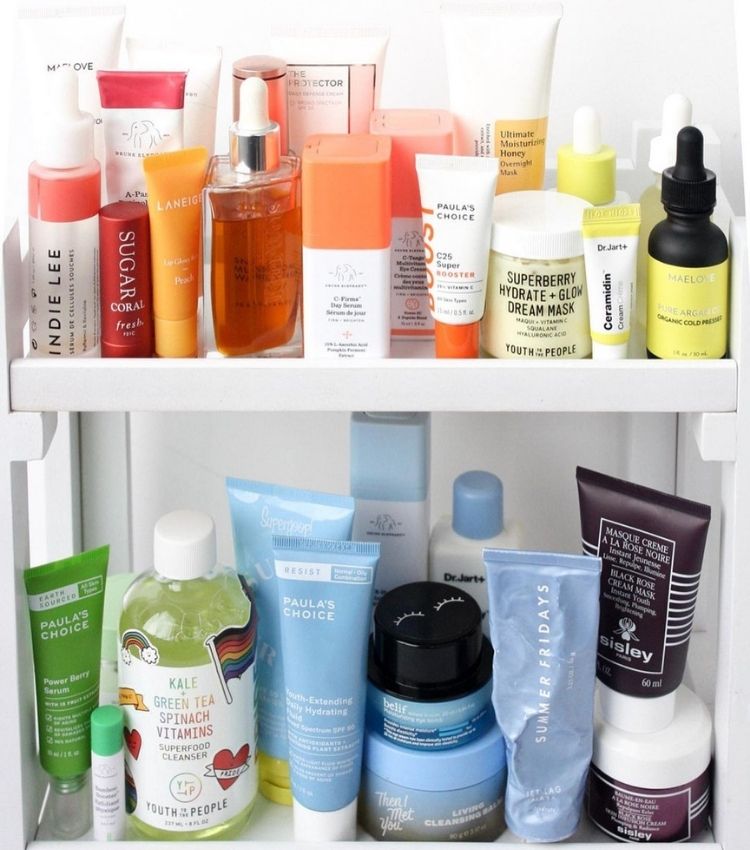 the wrong order can reduce effectiveness
1. When in doubt, continue to social distance
It can seem like the world has let up on COVID-19 since the summer began, but don't let that trick you into jeopardizing your health. Rushing back to our old routines and the luxuries of meeting up with friends for our favorite brunch, pampering ourselves in a nail salon or spa full of customers, and attending large gatherings and celebrations could put us at risk of getting sick, which would keep us in the house even longer. Avoid large crowds and social gatherings when you can this summer to continue to social distance properly. Being judicious about who you are spending time with could make or break your health.
When out to see family and friends, make sure to continue to wear a mask, sanitize and wash your hands as often as possible, and limit your time around those you may not know. Remember that family and friends are still vulnerable to COVID-19 this summer, so when visiting them, make sure to limit your physical contact.
Summer is the time for cookouts, celebrations, pool parties, and outdoor events that attract big crowds. If that family cookout or Sunday brunch in the sun is calling your name, make sure to continue to protect yourself and others by being cautious and limiting your physical interactions as much as possible. If you plan to host a gathering this summer, here are few tips to make sure your event keep everyone safe and healthy:
Sanitize and clean surfaces before, during, and after your gathering to keep from spreading possible viruses in your home

Keep your invite list friendly, but small and manageable, as to not overcrowd your space with too many guests

Consider having masks, hand sanitizer, and enough soap for everyone to properly wash their hands before entering and throughout the party

Keep everyone safe by ensuring your set-up is social distancing-friendly, with tables and chairs spaced apart and enough utensils and food portioned out where large crowds won't have to gather
2. Support local businesses safely
Not surprisingly, online shopping has increased the past few months, and supporting local businesses that may be reopening is now more accessible than ever. Continue to support the businesses in your area by purchasing items and gift cards online or scheduling curbside pick-up or home delivery for your favorite items. This helps businesses limit the number of customers they have to be in contact with, protecting themselves and their employees too.
If you have to go into a store this summer, prepare in advance and know what you need beforehand to get in and get out for the safety of yourself and others. Head to your favorite restaurant for a quick drink and a meal and ask about menu items (and even drinks!) that can be prepared ahead of time before you arrive for your reservation, or ask to see if properly-spaced outdoor seating is available. When dining, make sure to continue to follow your area's mandate for social distancing and wearing your mask when possible.
3. Travel with caution
The travel industry came to a halt this spring during the pandemic, becoming one of the hardest-hit industries—and we all felt it. Canceled travel plans—from getaways with our friends to delayed celebrations and road trips—left us itching to get out of the house this summer, but consider every precaution you can when deciding whether to travel this season or not:
Are you traveling with anyone who is more likely to get sick? What's the plan to keep them safe?

Can you drive to your destination, or do you have to take public transportation or fly to get there?

When you arrive, is that destination prepared to accommodate patrons in the safest way possible?

Are you willing to stay home and quarantine for 14 days after traveling?
Remember that all states and countries are not under the same mandates, as some have either loosened or tightened their restrictions during the pandemic, according to what case numbers look like in a given area. According to the CDC, air, bus, and train travel makes social distancing harder to manage and maintain throughout the airport, in planes, on buses, and in train stations, but all modes of travel can pose risks to your health. Staying at home is the safest way to prevent getting sick, but if you must travel this summer, it is up to you to take every precaution possible to ensure you, your family, and friends are safe:
When booking, make sure to confirm what that state or country's mandates are and how they are accommodating travelers safely at their hotels, resorts, bars, and restaurants.

Bring and use your own cleaning supplies, face coverings, and sanitizer, and be diligent about washing your hands.

Continue to avoid close contact with other travelers where you can.

Be prepared to quarantine if needed for at least 14 days when returning home.
Travel is especially risky this summer, but there are other ways to get away without necessarily having to pack up and leave.
4. Make indoors feel like the outdoors
We've all been pretty creative and resourceful this spring, using what we have to make the best out of staying at home, from working out in the middle of our living rooms to turning our kitchens and dining rooms into fancy restaurants for date night. This summer, bring the fun of the outdoors indoors and create your own getaway with activities you can do at home. Were you looking forward to your glamping trip with the girls this summer? Turn your living room or your backyard into your own camping space and invite your friends in-person (with proper distancing, of course!) or online to join you. Made plans to attend a few concerts this summer? Many concerts have turned to broadcasting their annual live event online, so set up your TV and space to enjoy a few music events from your couch. Make your home feel like the best place to travel this summer by making it your own personal, exclusive destination. Making the best of this summer doesn't mean you have to risk your health to do so. Continue to stay safe and protect those around you while enjoying these summer months.
KEEP READING