Upon entering Sydne Summer's home, many adjectives will immediately pop into your head—sleek, sophisticated, and stylish are just a few. The 29-year-old fashion editor, TV host, and blogger behind SydneStyle.com lives in West Hollywood, CA with her adorable pup, Bunny Bell. Sydne has created a home that is true to her style—feminine and modern with a trendy twist. Every aspect of her condo has us swooning, from the black and white theme to the vibrant artwork (hand painted by Sydne herself!) to the gorgeous one-of-a-kind chandelier.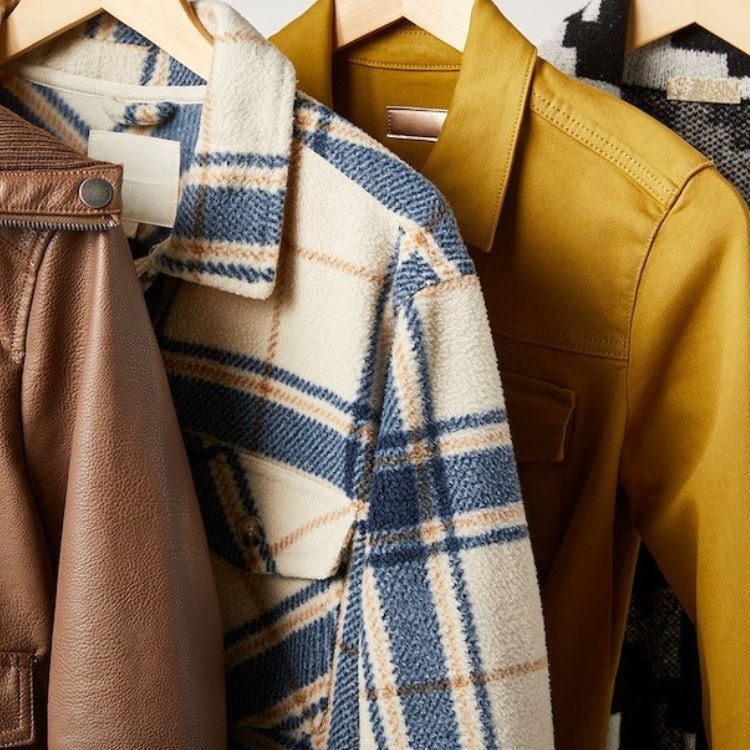 ...and it's wallet-friendly
We fell in love with Sydne's amazing abode because she has mastered the art of mixing a few high-end custom pieces with lots of budget-friendly finds from places like C. Wonder and Anthropologie. We are thrilled Sydne has opened up her home to us today, so meet this fashion maven, read all about her philosophy on décor, and look around her chic West Hollywood home.
Full name: Sydne Summer
Age: 29
Location: West Hollywood, CA
Current title/company: Fashion Editor, TV Host and Stylist SydneStyle.com
Educational background: Tufts University
What was your first job out of college, and how did you land that position?
While I was studying at Tufts, I interned with Boston Magazine. It was one of the best experiences of my life! I got to work on everything—fashion, food, travel, and weddings. When I graduated, however, I wanted to move back to Los Angeles, so I started off as an Editorial Assistant at E! Online. My internships definitely helped land me my first position. After a few months, E! Online's Hollywood Party Girl columnist was leaving. Even though I was just out of college, I fought hard for the position and was able to get it (it's all about determination!). I turned the weekly column into a daily blog and hosted my own radio show covering parties and the celebrity scene.
You graduated with some pretty incredible internships under your belt, including VH1, NBC, and E!. Tell us a bit about the process of obtaining these highly coveted internships. How did you get your foot in the door? What do you attribute to being offered the job over the other candidates?
It's important to utilize your school resources. I got very involved in my school newspaper and decided to start a weekly column featuring alumni. I was able to interview people I admired and kept in touch with them as I began my job search.
What was the biggest lesson you learned through interning? What advice do you have for current interns in the fashion industry, especially?
The biggest lesson I learned was paying attention to details. As an intern, you want to gain the trust of your boss. So you always need to put in a 110% no matter what the task. As you grow, you will be able to take on more exciting responsibilities, but you need to pay your dues first.
Before leaving to manage and run your blog Sydne Style full-time, you were the fashion editor at the Style network. Tell us what that job entailed. What did your day-to-day responsibilities look like? How did you make the decision to leave such a highly sought after position? Afterward, did you ever look back with doubts?
As much as I adored my job at E! Online, my true passion was fashion. So when the Style Network launched a blog, I jumped at the opportunity and soon became their fashion editor. I covered celebrity style, red carpet trends, and award shows and hosted two web series on how to achieve the hottest celebrity looks at affordable price points. While I was at Style Network, I started my blog Sydne Style as a way to inspire women with my personal style. A couple of years ago, I decided to go off on my own and work on my blog and TV hosting full time. Of course I had doubts at first, but I had incredibly supportive bosses who I still keep in touch with. I'm so thankful for all my jobs, which have helped me create the brand that I am today.
Are there any misconceptions you think others have about being a fashion editor?
It's not all glamorous! While there are definitely perks in the industry, there are long hours and challenging obstacles just like any other job.
How did you find the apartment you're currently living in? Tell us the process you went through while looking for it! Do you rent or own?
I decided to invest in my condo over five years ago. I started by figuring out the neighborhood I wanted to live in and then fell in love with my building. I waited until the perfect space became available. It's a major investment so you have to make sure you love it!
Tell us a bit about your decorating process. Do you begin a room with a complete vision in mind, or do you put it together piece by piece? How long did it take you to complete your home from start to finish?
When I moved into my home, I had zero furniture. I knew I wanted a contemporary feel with feminine accents. I started with a black and white color palette; then I decided my accent colors—yellow, pink, orange, and purple. I thought it would take a month, but the whole process ended up being more like five months to complete (live and learn!). The beauty of decorating is you can always spruce things up! I seasonally change the pillows on my sofa and swap my decorative pieces for refreshers.
What items for the home would you say are most important to invest in? What items do you recommend saving on?
I think it's important to invest in pieces you can take with you to future homes. My biggest indulgence was my chandelier. After spending weeks searching for the perfect chandelier, I decided to get it custom made. I loved the finished product so much, so I created sconces for my bedroom as well!
What are some of your favorite sources to find affordable pieces for your home?
I'm obsessed with my pillows from Lulu & Georgia and love C. Wonder for my colorful decorative accents. I also stock up on candles from Anthropologie. They have the best selection!
What was the biggest challenge in decorating your home? How did you overcome that challenge?
Closet space! Between styling and my fashion blog, I can never find enough space for my clothing. It used to pile up my dresser, so I worked with California Closets to design a wall unit to help me get organized.
How would you describe your decorating style? Where do you look for inspiration?
I'm very inspired by fashion—even my paintings have shoes on them! I'm also inspired by art. My bedroom, for example, was all based off a painting I did of my favorite sculpture, Rodin's The Kiss. Of course I decided to have an all-white bedroom after I adopted my little black fluff ball, Bunny Bell, but I just love the look of all white with various textures. I also recommend decorating with pieces you use in your every day life. In my bedroom, I'll drape my favorite necklaces over my vanity table and stack cuffs on candleholders to add a little sparkle. Also, make sure to check out your favorite blogs for inspiration! For decor, I love Kelly GoLightly, So Haute Style, Glitter Guide, Domaine Home, and, of course, the Everygirl!
Choosing art can be an intimidating process for many people without a formal education in art, and we love how yours makes such a statement! Do you have any advice on choosing the right artwork for a space?
I actually did all my own paintings. I love oil painting—it's such a relaxing process. When I moved into my apartment I decided I wanted to create all my own artwork. It gives a personal touch to my space. For some of my photographs, I asked a friend to take pictures then framed them at a specialty store. I think it's just important to have pieces that speak to you, instead of worrying about their monetary value.
Tell us more about your blog! What inspired you to first start Sydne Style, even while you were the fashion editor at the Style network? Was it ever challenging to stay inspired to maintain your blog before it became your full-time job?
I've always loved dressing up. While I was at Style Network, a co-worker suggested I start documenting my outfits as a way to further inspire women. At first I thought she was crazy. Why would I take photos of myself every day? I began by taking headless outfit photos, but that felt even stranger! I then succumbed to outfit posts. I would have friends take them at my lunch break or after work. I slowly realized that my personal fashion was just as inspiring as reporting on celebrity style. It was certainly challenging to balance my job with my blog, but I looked at it as a hobby after work, which gave me a creative outlet that I loved.
What advice would you give your 23-year-old-self?
Don't worry so much about what others think. There will always be people who will criticize you, but you have to stay true to yourself. I read a quote the other day that I found so inspiring—"Your value doesn't decrease based on someone's inability to see your worth." I think this is so important to remember.
Product Sources
LIVING ROOM
Couch: Blueprint Furniture
Pillows: Lulu & Georgia
Tray: C. Wonder
Magnifying Glass: Solo Cedros
Coasters: Z Gallerie
Coffee Table: BDI
TV Console: Crate & Barrel
Frames: C. Wonder and Pottery Barn
S Decorative Object: C Wonder
Stereo: Stelle Audio
Dish: C. Wonder
Sconces: Jonathan Adler
Rug: Home Decorators Collection
Oil Paintings: original artwork
DINING ROOM
Artwork: Thomas Barbey
Chandelier: custom
Table: Room & Board
Chairs: Blueprint Furniture
Bowl: Alessi
KITCHEN
Vases: One Kings Lane and Home Goods
Cake Stand: One Kings Lane
Dog Bowls: Jonathan Adler
Napkin Holder: Alessi
Clock: Target
Candle: Rewined
BEDROOM
Bed: Z Gallerie
Bedding: Hudson Park
Lamps: Blueprint Furniture
Tables: HD Buttercup
Candles: Anthropologie and Urban Outfitters
Sconces: Custom
Vase: Anthropologie
Closets: California Closest
Oil Painting: original artwork
BEDROOM BATHROOM
Tray: Michael's
Vase: vintage
GUEST BATHROOM
Napkins: Bed Bath & Beyond
Candles: Anthropologie