Of all of the holidays of the entire year, the one that gets treated the most like a fashion show is, without a shadow of a doubt, Thanksgiving. Maybe it's all the rich, warm colors that come with autumn or maybe it's just the chance to show your cousin who the top dog of the family is, but a Thanksgiving outfit comes with a lot of pressure to perform.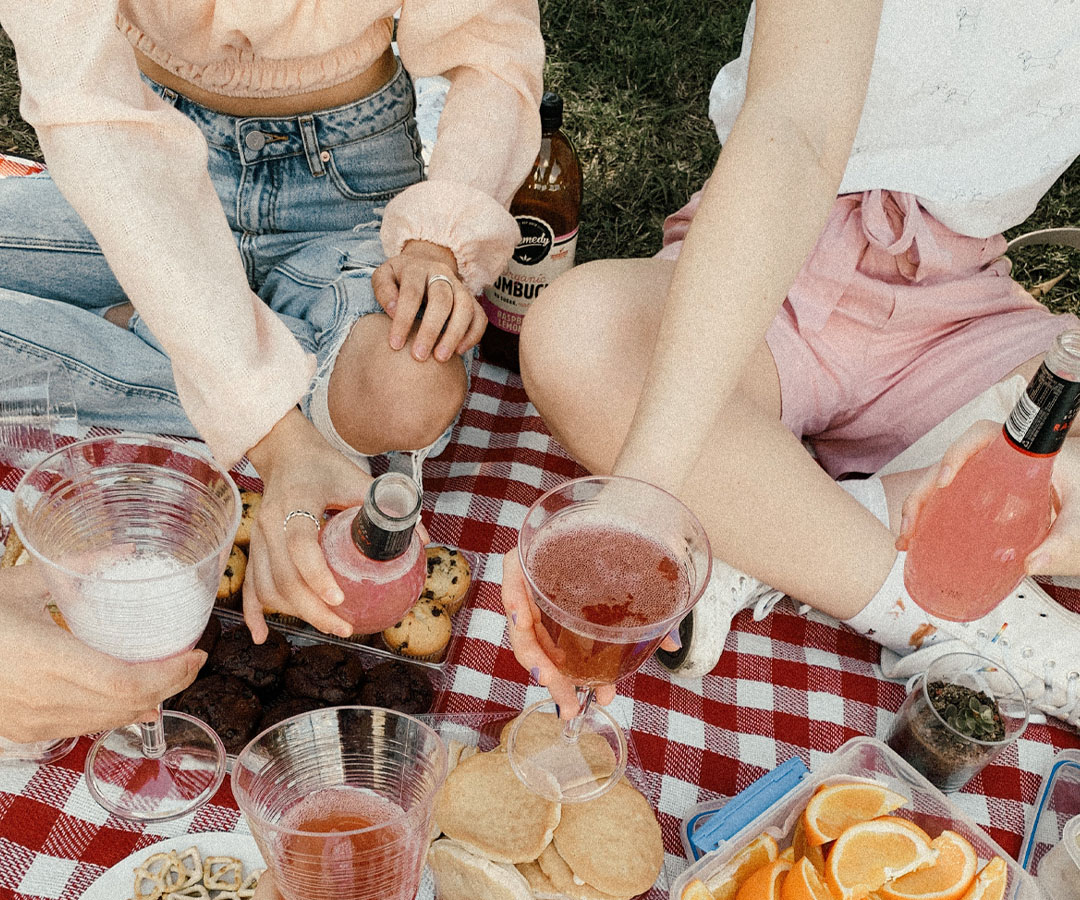 CURRENTLY TRENDING IN /
LIVING
your complete summer shopping guide
Yes, we know Thanksgiving looks a little bit different this year than others. You might be seeing less people than usual, or you might be choosing to stay home altogether—but dare I say, the show must go on. I know that for myself, my immediate family consisting of a total of four of us will be seeing me dress to the nines while they make fun of me from the comfort of their pajamas—to each their own.
To help alleviate the decision making you have to do (stick to choosing which pie you want to eat instead!), we've styled seven outfits perfect for your Thanksgiving dinner. Bonus: most of them don't require real pants!
1.
pants / button-up / necklace / sneakers
2.
dress / tights / boots / hoops
3.
knit dress / shacket / booties / sunglasses
4.
sweater / pants / boots / coat
5.
skirt / sweater / boots / necklace
6.
joggers / sweater / slippers / mug
Want more cozy Thanksgiving outfits? Click here!
7.
sweater vest / blouse/ jeans / booties