Here at The Everygirl, we understand the nature of busy women. You barely have time to eat breakfast in the morning, let alone spend the day surfing the web. That's why this week, we're sharing some of our favorite articles on pop culture, design, and more.
#WomenRule
https://twitter.com/Disney/status/925853092255551488
This cast?! Bow down.
I'm making room for turkey by unbuttoning my pants. No judgment.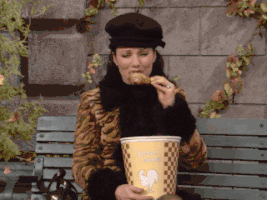 I just don't know if "fried chicken" is a scent I want to be associated with my body.
Hopefully, one day we'll all be heard — not just if we have status, wealth, and power.
"For as much control as you think you have, you don't actually maintain that much. This isn't a bad thing; SURRENDER."
She said yes, because of course, you know you would.