These days, anyone can be a blogger. You get a website, you get an Instagram, and that's it, right? (I'm sure you know where this is going…) WRONG. Having a successful blog takes a lot more work than just posting an Instagram and putting some pictures up on a website. A lot more work goes into the business before the blog is even launched, and a lot of planning is involved in order for the blog to be successful. But you're a badass career woman going after your goals, and you deserve to have a flourishing website! So we've partnered with our platform of choice, Squarespace, to help you get the blog of your dreams.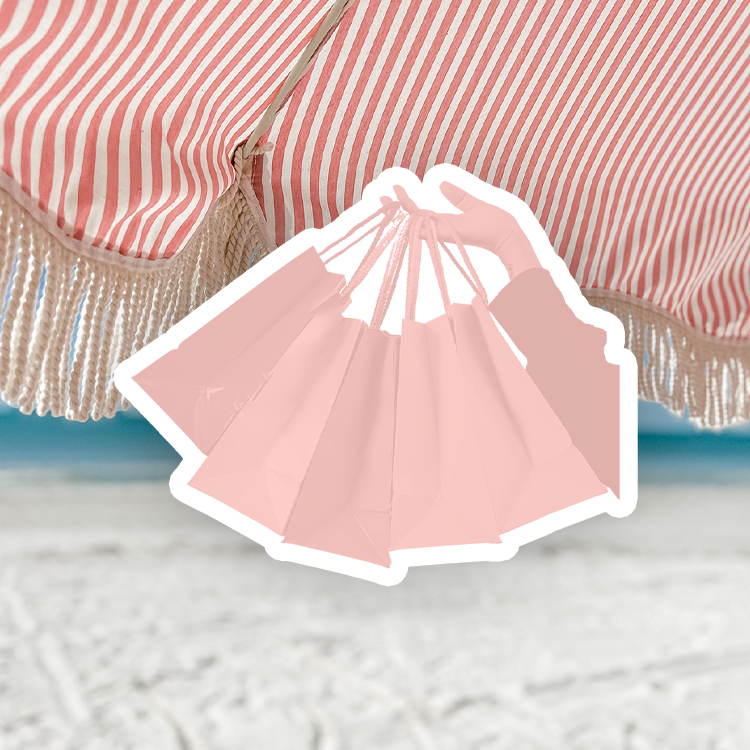 We always recommend Squarespace because they help you make seriously simple websites and blogs that are gorgeous — and perfectly match your Instagram aesthetic. You don't need to code, you don't need to have an extended background knowledge in tech and computers, and all you have to do is follow their super simple templates and directions. Plus they have a 24/7 Customer Care team to help with any and all questions you may have.
Basically it's perfect for the girl who wants to have a seriously aesthetic blog but computer science is not her background (or, you know, can't even figure out the TV remote). OOTDs and shoefies, here we come!
1. Determine Your Niche
The first step to any successful blog is figuring out exactly what you want to write about. What are your passions? What are you an expert in that you can provide concrete advice on? What will you want to write about, day in and day out? Make a list and refine your focus, then search out other similar content to determine how you can create something unique in that genre. This background research before you start is crucial and will help you build a solid mission statement that you can return to again and again as you craft your business plan (more on that below!), create your editorial calendar, and write your posts.
Your mission statement will also help you down the road as your blog grows — you'll have a better idea of how to pitch yourself to potential sponsors or contributors.
2. Create a Business Plan
Even if you're just planning to use your blog as a creative outlet, a business plan can assist in solidifying your expectations and goals for this new venture. Take your side projects seriously, because you never know what will happen — blogging could become your full-time job! Luckily, there are so many free resources that will help you create your plan. I love this workbook from Melyssa Griffin — take a couple of hours and fill in the worksheets; your answers might surprise you!
3. Set Your Branding — Logo, Colors, Themes
Now that you've determined your niche and created a bangin' business plan, you're ready to choose a name for your site and set your branding. This is SUCH an important step — the look and feel of your site is the first thing that prospective readers will see and engage with. You want them to get an idea of your style, content, and personality right away and want to stay on your site. Our platform of choice, Squarespace, makes this step easy with pre-made blog themes that are beautiful, minimal, and ready to go with only a few (easy!) changes. Set your colors and fonts in real time in the Squarespace backend — you'll be able to see the changes happening live, which makes it so simple to get the exact look you're going for.
This is also a great time to go back over your business plan and goals for your site. If you're thinking big and are ready to invest capital in your blog, hire a graphic designer to create a custom brand — logo, colors, fonts, patterns, etc. — because this investment will pay for itself. If you're starting off smaller, Squarespace has a great tool to create a logo as you create your site. If you're creating your own logo, use Pinterest for inspiration and remember Don Draper's classic advice: Make it simple, but significant.
4. Secure Your Domain + Social Media Handles
Now that your name is set and your branding is solidified, you'll want to make sure you can secure the domain and social handles for the name you've chosen. Squarespace's domain feature makes it oh-so-simple to check the availability of certain domains — we recommend trying for a ".com" domain and sticking as close as possible to your blog name to make it easy for your readers to find you! For social media handles, get creative with extra characters if you need to — like dashes and underscores.
As you're researching potential domains and handles, do some due diligence and make sure there aren't any similar blogs operating under the same (or a similar) name — you don't want your audience to be questioning whether or not an account or website is yours!
5. Create an Editorial Calendar
This step sounds intimidating, but I promise it's not! A calendar of content is CRUCIAL to maintaining a posting schedule — which will keep readers coming back to your site for new posts and updates. One of the quickest ways to build a following is to be consistent — choose a number of posts that will go up in a week and post new content on the same days and times so that your audience knows when to expect new things from you.
An editorial calendar will also help you plan your content a few weeks out so that you can start drafting future posts and scheduling them and ensure you're presenting a diverse range of content from day to day, week to week. Before you launch, try to have at least 3-5 posts drafted, edited, and scheduled to be released after your launch date. It's also great to already have a post or a few posts that are up when you launch so that the traffic you've driven to your site based around the launch will also drive clicks to your existing blog posts. As your blog grows, you can revisit your editorial calendar with new strategies — you might find that a certain type of post or headline does best on Wednesday or that you should abandon a topic altogether because it's not resonating with your audience.
6. Decide on Extras — Like a Newsletter
Rounding out your business plan and editorial calendar will also help you decide how much time and effort you have to devote to your blog. If you have the time, consider any extra marketing or content efforts you can make to help your blog reach new readers. Creating a newsletter is always a great place to start, and having a bank of email addresses can be a huge boon for blogs when reaching out to sponsors or partners.
Squarespace has a brand new email marketing tool that integrates seamlessly with your blog — keeping your time commitment low! Develop a plan for a newsletter — what content will you be sharing? Do you need to develop newsletter-specific content or graphics? — and create a consistent schedule for sending your email blasts. Follow your analytics (Squarespace makes this easy!) and adjust accordingly as you go. Everything is all-in-one in Squarespace, so you'll be able to send your emails, check your analytics, and adjust your content all in one place. Making it easier to focus on your actual content.
7. Choose a Launch Date
Now that you've developed your plans, set your goals, and scheduled your content, it's time to choose a launch date! It's important to alert your audience about your launch and generate excitement — you want readers clicking over and sharing your new site with their own networks. Create a launch plan for your site and social channels as well as any other marketing channels, such as your newsletter. Consider adding an incentive for your readers or audience to click over to your site or to follow your social handles — like a giveaway! Even a small-scale investment on your part can add up to big numbers for your launch and get your blog off on the right foot.
8. Network!
Speaking of your launch, networking can be a huge part of getting your blog off the ground and seeing readership growth. Start following people, companies, and other blogs you admire and comment and/or interact with their sites and social media accounts. Get your name out there! Find other blogs in your niche or geographic area and reach out to inquire or suggest collaboration opportunities. Creating a network of fellow bloggers will be invaluable as you grow and work to expand your reach and audience.
Don't be afraid to reach out to brands as well — look for media contacts or send a quick DM — as potential sponsors. The more you network, the more opportunities you'll have to monetize your content, reach new readers, and grow your following.
This post was in partnership with Squarespace, but all of the opinions within are those of The Everygirl editorial board.