Moving to a new country is always an exciting project, but it can be unsettling to leave home and adapt to new surroundings. You're not alone — this is a rite of passage for anyone who lives abroad. Ultimately, integrating into another country and speaking another language is so enriching that the odd bout of homesickness is worth it, right?
Living abroad opens your eyes whenever you travel back home to recharge the batteries: you instinctively seek out places that remind you of your second (adopted) home. Having lived in Paris for the past eight years, I'm always interested to find authentic French spots that feel like a home away from home. Read on to discover some of my favorite French addresses in NYC!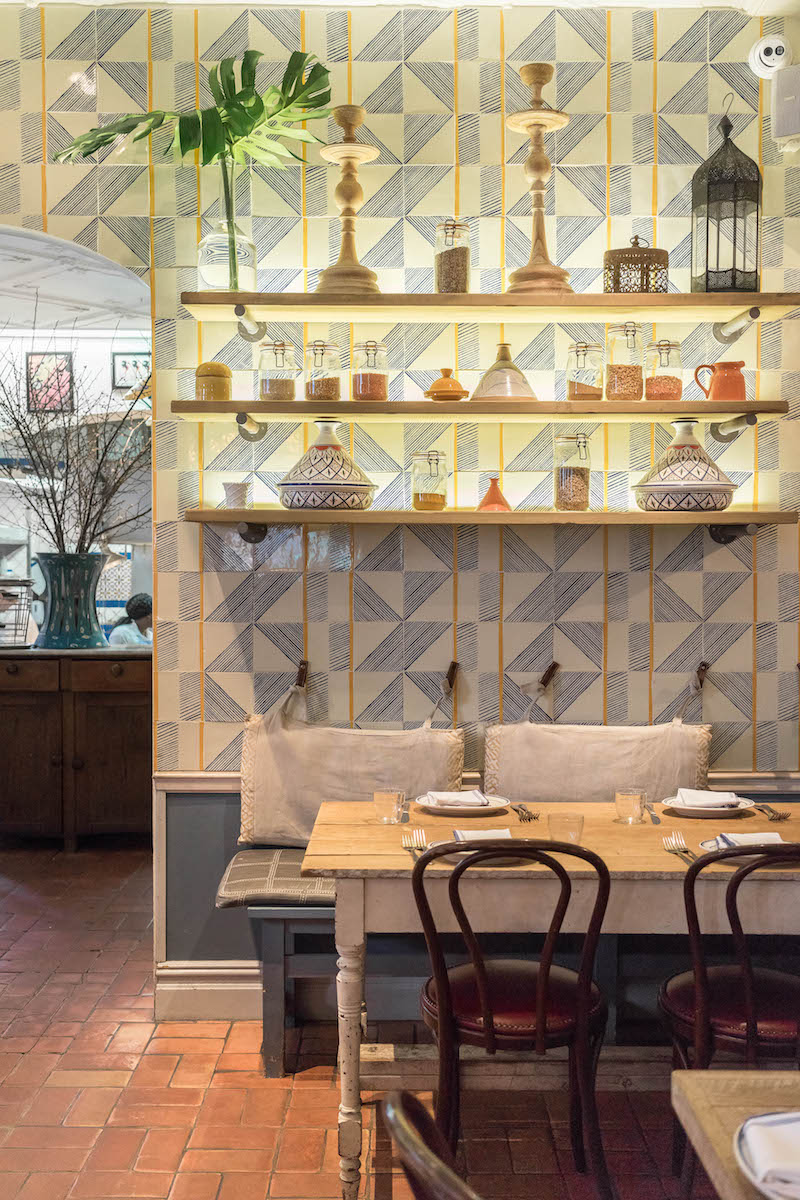 If you find yourself in Greenwich Village, please seek out this charming restaurant. Chef Ari Bokovza is of Tunisian descent, making for a mouthwatering menu of flavors from Provence, the Mediterranean, and North Africa. To accompany your meal, choose from a selection of wines from southern France. Do be sure to ask how the restaurant got its name. Also, there's rosé on tap (enough said).
24 5th Ave, New York, NY 10011
Your go-to for a hit of Parisian pleasure that is easy on the eyes. This French boutique, which has had enormous success in Paris, was the first French fashion brand to sell all of its collections 100% online. Once you've admired the designs, go wild at the lip bar, reserve a spot in one of the monthly flower workshops, or play around in the French photo booth.  
254 Elizabeth St, New York, NY 10012
This bookstore is a well-kept secret just a stone's throw away from the Met Museum. Nestled away in the historic Payne Whitney mansion, it is the only New York bookstore that stocks French books and their English translations (14,000 titles and counting). My advice is to look up — Albertine's ceiling is a hand-painted mural of constellations, stars, and planets that is not to be missed!
972 5th Ave, New York, NY 10075
This recently opened spot — the latest offering from the team behind French bistro Le Coucou — is located in the oh-so-trendy Soho neighbourhood. It looks beautiful and contains both a café and restaurant, with French chef Marie-Aude Rose focusing on the satisfaction of classic French cooking. Grab your fresh pastries and coffee to go from the café or drop by for an after-work cocktail and catch up with friends. Make a reservation for the restaurant if you're feeling fancy!
53 Howard St, New York, NY 10013
Racines is the French word for "roots," which is spot-on for this neo-bistro that has two locations in Paris. The New York team offers impeccable French traditions (evident from one glance at the wine list and food menu) in a thoroughly modern setting (inconspicuous location, attentive service, exposed brick walls inside). French chef Frédéric Duca previously worked at the Michelin starred L'Instant d'Or in Paris, so when it comes to food choices, there is no wrong choice.
94 Chambers St, New York, NY 10007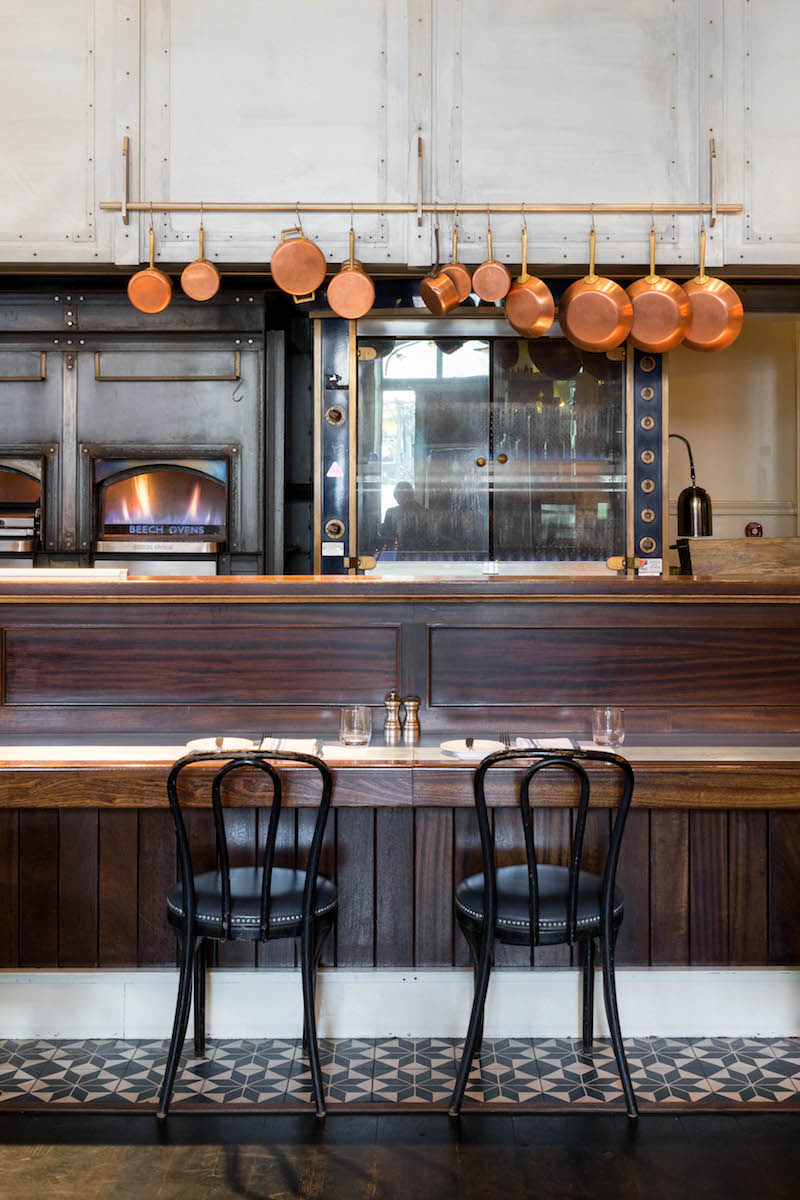 The interiors of this grand café and bakery are worth writing home about. A traditional French brasserie meets modern (and natural) touches such as mahogany floors and high arched windows. Products are sourced from local markets, and the menu is inspired by a range of French regions from Normandy to Provence. The bakery is open late, so if you skipped dessert but decide you fancy something sweet, you're in luck!
380 Lafayette Street, New York, NY 10003
This delightful bakery — with several locations throughout the city — is the love child between France and America. French native Benjamin Sormonte opened the first space in 2014 with his partner, Elisha Marshall. The winning combination of cute bunny-printed (take-out) cups, the smell of pastries fresh out of the oven, and rustic interiors make you feel like you're popping home for a catch-up with mom. A recent addition to the Soho space is Marché Maman, where you can scoop up some of Marshall and Sormonte's favorite French items that evoke the spirit of the cafe, including children's clothes by Merci Bisous, By Johanne beauty & lifestyle products from Lyon, and of course the same Maman cups from the café.
237 Centre St, New York, NY 10013
Chicago-born chef Daniel Rose is quite the Francophile: he trained at the prestigious Institut Bocuse in Lyon before opening three restaurants in Paris. Le Coucou is his first stateside venture and it's a beautiful space — original features of the building have been kept, and it strikes the perfect balance of cool and classic, as well as welcoming. The menu is obviously French-inspired, so go as wild as your tastebuds will allow and wash everything down with French wine. Santé!
138 Lafayette St, New York, NY 10013
Where are your go-to spots for a taste of Paris this side of the pond?