If our calculations are correct, last month's challenge saved enough money for everyone on your shopping lists to consider you gift-giver of the year. A title well earned by cutting back on a few extras that we're pretty sure you won't even miss anymore! Make your dollars go even further with our budget-friendly holiday gift guide.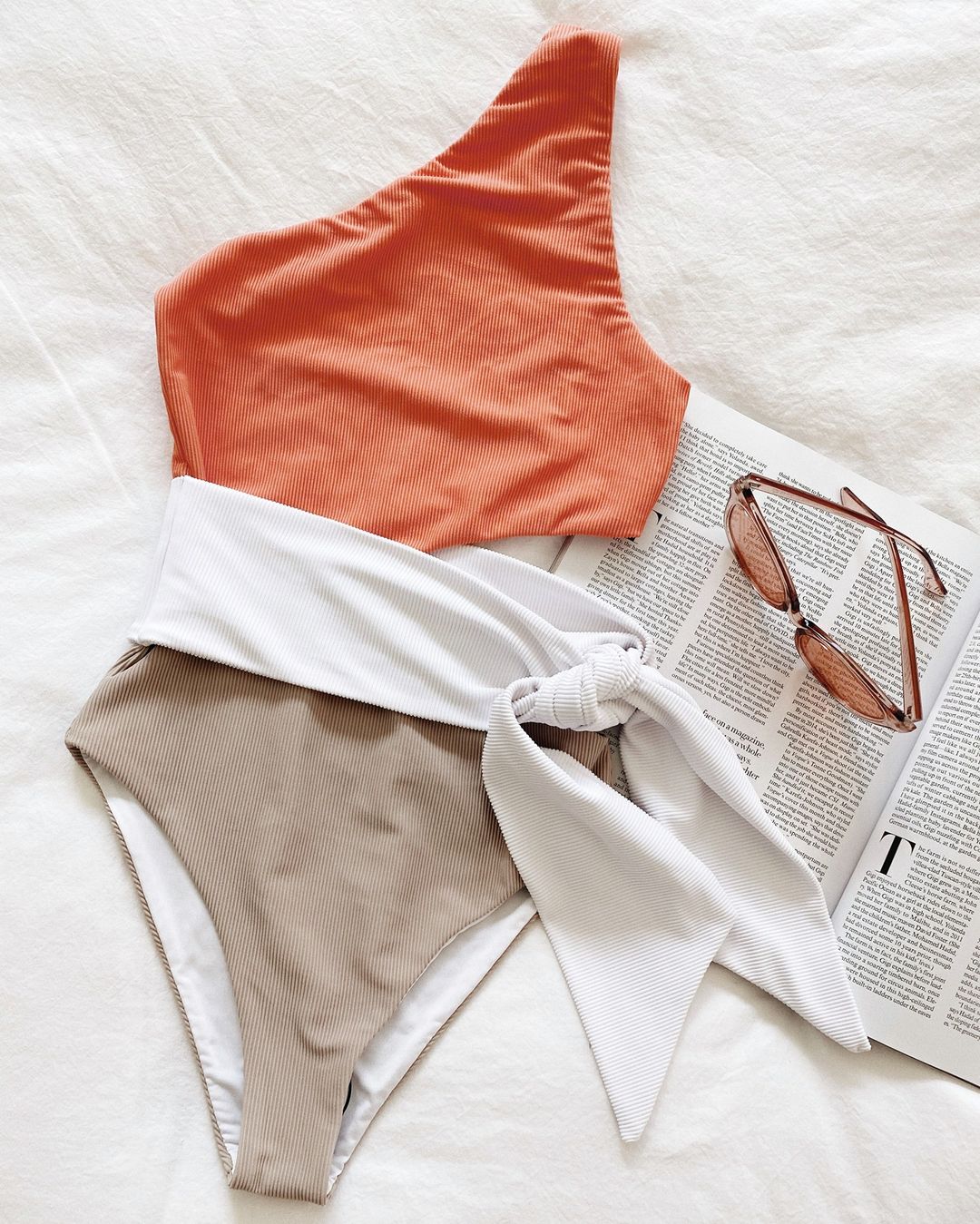 Look No Further: These Are the Best Swimsuits for Summer
Since the first time we heard Aziz Ansari mention "Treat yo-self day", we  had an out for basically any joy we wanted to indulge in. Shopping, eating, couch-marathons and anything else that requires explicit hedonism. The catch is that we conveniently omit the word "day" and tend to make that our weekend mantra. Oops! It's holiday season so let's be realistic: Grandma's pie will not be forsaken, we will take any chance to relax and veg on the couch, and the occassional online shopping binge can be excused for any myriad of holiday related reasons. This is all the more reason to be conscious of the habits we tend to excuse. This month we are relinquishing our guilty habits. Think about it. What do you excuse because you're too tired or you 'earned it'? Take a stand and flex your will power this month.
Here are a few of our guilty pleasures and how we plan to combat them:
Sale Shopping
Scoring a great deal beats paying full-price every time, but if you're shopping twice as often for unneeded things, are you really saving?
Replacement habit: Reconsider what you're buying and why. Would you buy it full price tomorrow? Did you want that sweater before you knew it was on sale? Try walking away for a few hours and take your mind off the sale. If you can't stop thinking about said sweater, then maybe it's has a home in your closet.
Bonus: If you're going to buy that awesome sale item, match the amount you spent as a deposit in your savings. Think of it as an investment in your future and while the sweater could shrink, your investment will only grow. Does this make you want the sweater less? Then maybe it's not worth the sale!
Excessive Happy Hour
It really is the best hour, but shouldn't be every hour. End of day cocktails with your coworkers, then girls night with a bottle of red, and brunch mimosas with your mom becomes a lot for one week. The holiday season is particularly tricky for family and friends who come in from out of town and all these extra hours out can wear down on you and your budget faster than you can sip your microbrew.
Replacement habit: Instead of visiting that place where everyone knows your name, consider having lunch with people throughout the month. You were going to go out anyway, so why not catch up with mom over your favorite salad? Apps with your Moscow Mule before heading home for a late dinner add up much faster than the local lunch special.
Procrastinating
We'll get to this one tomorrow…
Replacement habit: This creeps into our lives daily the most. The key words for offenders are "later", "eventually" and "tomorrow". The stress that subconsciously creeps up from delaying inevitable tasks is the kind that fuels bad dreams and fuels stress-acne. Before forcing yourself to accomplish a task you're dreading, ask yourself what about it you're avoiding. Is it something you can try to take a positive spin on or have you conditioned yourself to dislike it before you remember why you have to do it to begin with? School? remember the degree at the end of the tunnel. Marathon training? Envision the finish line and check mark on your bucket list rather than socusing on the grueling aspects of your workout.
The line between a guilty pleasure and bad habit can be blurry. Habits and joys are subjective to your lifestyle and while it's easy to compare yourself to someone else, the reality is we know when we've begun to fall off the workout wagon or over-spend our budget for the week. The gulity helpless feeling you experience afterward just isn't worth it. Let's become proactive about how we want to live our lives. Start with one habit and change it for the next 30 days to see how you feel. Remember the first few times will be the hardest, but there is strength in numbers so share your habit and how you plan to kick by using #TEG30DayChallenge.
We want to know: what will you be kicking this month? What bad habit will you replace with a better one?