Hemingway and friends eased us into fall with their timeless texts and stories of Paris or socially forbidden romance. With their words stretching across the decades we were transported in time and place just by the turn of a page. Did you enjoy your classic novel?  Were you part of a book club? Will you be reading anymore now that you've begun? Let us know what you read and your favorite quote from your book in the comments below!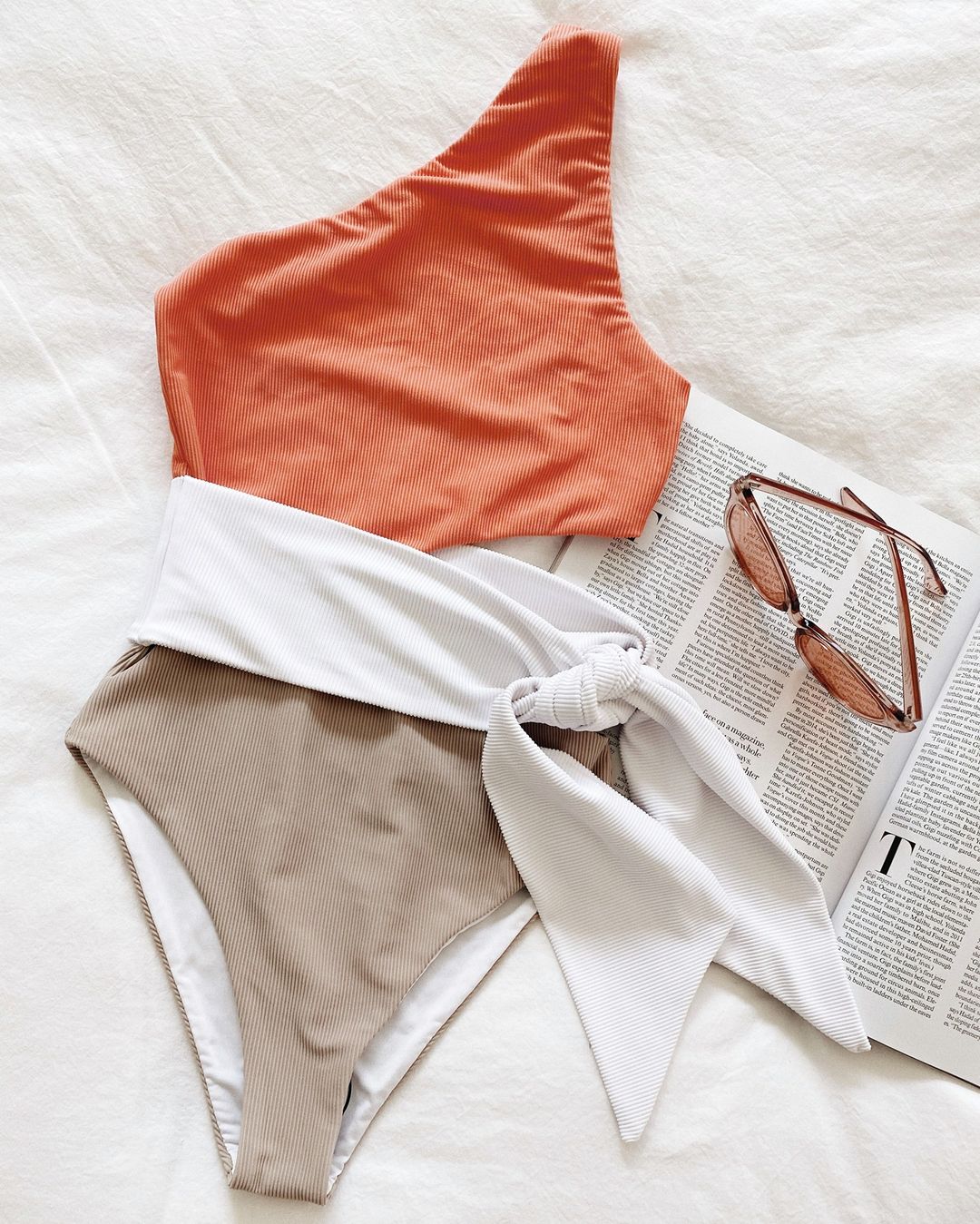 Look No Further: These Are the Best Swimsuits for Summer
Up next: Working out–Either you're a natural gym junkie or the thought of hitting the pavement for a few laps around the lake sound like a low form of torture to you. It takes a solid effort to find yourself on the workout wagon–but we don't believe working out has to be an all or nothing game. This month's #TEG30DayChallenge is here to support you in exactly that element of your life, this month we're challenging you to 30 Days of Fitness.
Lucy Activewear believes in embracing the challenge of working out and being stylish while talking your health to the next level, too. That's why this month they've partnered with us to help outfit you during this adventure because it never hurts to look good on your journey to feeling good! They'll be giving away two $250 Giftcards to our readers who tag a friend and let us know how they'll be taking on this challenge. Follow them on Instagram at @lucyactivewear to find out if you've won and for amazing fitspo and even recipes!
Taking care of your body involves a certain level of physical activity and while that varies from person to person, and requires full consideration for your lifestyle as a factor, the important thing is that you decide to take the first step in working out.
For those of you who are already fit and love exercise, the next 30 days can be a great opportunity for you to move outside of your comfort zone. With the variety of classes and outdoor obstacle courses popping up around town, there are plenty of ways to avoid plateauing or being bored with your routine! Pilates barre fusion, anyone?
It's also a great time to encourage your friends who are a little unsure about what fitness activity is best for them. Trying something new can be intimidating for anyone and whether it's a spin class or understanding good habits when training for a half marathon, your experience and support can be just the kind of encouragement someone could need to finding their new favorite hobby.
If you're not a seasoned yogi or the thought of a marathon makes you faint, take a deep breath (see you're already doing some yoga practice!), and relax. We don't expect anyone to walk into the iron jungle that is known as a weight room and instantly feel comfortable. Like anything, learning the ins and outs of a gym, or a routine in a fitness class takes time. Be patient with yourself and don't be afraid to ask questions!
Those of us on the Everygirl staff who aren't as active, are going to commit to working out 3 days a week with plenty of rest and hydration in between. We're also going to tap into the skills and knowledge of our more experienced teammates to lower the intimidation factor, because it can be much more fun to Zumba shimmy with a friend!
Swimsuit season may be over but taking care of your physical health never goes out of style and we can't wait to see what workout will you be taking on this month?