The world of craft beer is one worth exploring and can be a fun experience. We are delving in and explaining all the ins and outs—everything from how the beer is made to what it pairs best with. You'll be an expert in no time! Or should we say a "Cicerone"?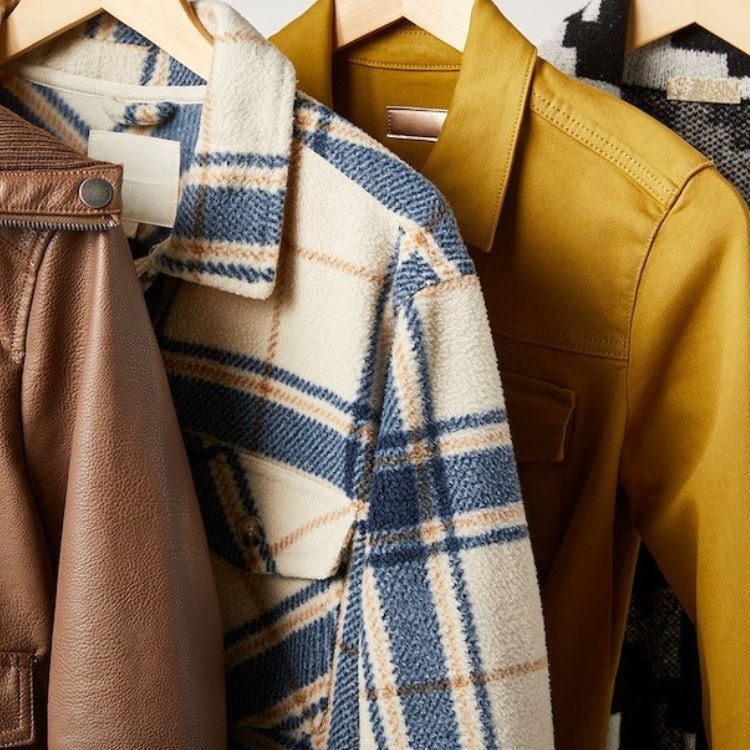 ...and it's wallet-friendly
What is Craft Beer?
Before defining exactly what craft beer is, let's first talk about American craft brewers. According to the Brewers Association, a craft brewer is defined with three different categories:
Small: Annual production of 6 million barrels of beer or less (approximately 3 percent of U.S. annual sales). Beer production is attributed to the rules of alternating proprietorships
Independent: Less than 25 percent of the craft brewery is owned or controlled (or equivalent economic interest) by a beverage alcohol industry member that is not itself a craft brewer.
Traditional: A brewer that has a majority of its total beverage alcohol volume in beers whose flavor derives from traditional or innovative brewing ingredients and their fermentation. Flavored malt beverages (FMBs) are not considered beers.
Typically, craft brewers are known for making a personal connection with their customers and often are very involved with their local communities through volunteerism and event sponsorships. Craft brewers are small business owners who maintain strict standards for what they brew and are generally independent from interests by non-craft brewers. Craft brewers take pride in their products and are known for adapting and developing new beer styles or adding unique twists to historic styles.
Craft beers are known for their unique tastes and mix of traditional and non-traditional ingredients. Craft beers are unique, savory, authentic, and complex beverages. Craft beers are hard to define because there are many characteristics that make up them up.
How are craft breweries different than larger, commercial breweries?
There are many differences between larger U.S. breweries and smaller craft breweries. Typically, microbreweries are known for their specialty small batch "boutique" beers. These beers may follow a certain theme and season, or may feature specific ingredients in a series. Microbreweries don't get taxed as much as larger breweries, and typically rely on regional distribution versus mass production. If a microbrewery becomes popular enough to be picked up by a larger brewery, they lose the microbrewery classification.
Most microbreweries have a tasting room and some have brewpubs attached. Brewpubs are a pub or restaurant specifically made so customers can have a full experience getting to know the brewery's craft beers.
There were more than 3,400 US craft breweries reported in 2014, consisting of 135 regional craft breweries, 1,871 microbreweries, 1,412 brewpubs. Compare this to the 26 large, non-craft breweries and the 20 other non-craft breweries.
How is beer made?
Each brewery uses different techniques, but generally beer is made following these steps:
1. Mashing: Grains (such as malted barley) are soaked in hot water to release the sugars in the grains—this is important because yeast 'eats' the sugars later in the beer making process, which produces alcohol. The malt is responsible for the fermentable sugars and also adds flavor, aroma, sweetness, and body to the mash. This first step takes place in a mash tub.
2. Sparging: The grains are rinsed with hot water to extract the sugars, then separated from the hot liquid (this is called lautering). This hot liquid is called wort (pronounced wert). The grains are no longer needed at this point because this liquid will become the beer.
3. Boiling the wort: The wort is boiled to kill any microorganisms that may be in the liquid. During this stage, hops are added to the beer because they require boiling water to release their flavor. Hops added at the very beginning of the boil have a different effect than if added toward the end, so when the hops are added is a very important detail each brewer fine-tunes. This whole process takes about an hour.
4. Cooling the wort: After the wort is boiled, it is cooled to a cool enough temperature that yeast can be added. During this point, the brewer must be very careful of contamination since the wort is no longer at high temperatures. Yeast is added in at about 80 degrees and is now ready for fermentation.
5. Fermentation: During fermentation, the yeast eats the sugars released earlier in the process and coverts them into alcohol. The carbon dioxide is released into the air while the alcohol stays in the beer, which is a 1-2 week process.
6. Carbonation: Carbon dioxide is directly injected into the beer, making the beer ready for consumption.
7. Packaging: Once carbonated, the beer is ready to be packaged into a can, bottle, or keg and consumed.
Throughout this process, craft brewers will tweak and substitute ingredients to make each batch of beer their own, which is what makes craft brewing truly an art.
Craft Beer Styles and Pairings
Essentially, there are two types of beers: ales and lagers. The main differences between the two are the ways yeast is fermented when each is made as well as the temperature. Depending on how each beer is fermented, the choice of yeast will result in different colors and tastes of the beers.
Ales
Ales are top fermented, meaning they are brewed at the top of the fermentation vessel at a higher temperature
Sweet, fuller bodied and fruity
Notes: Apple, grass, hay, pear, pineapple, prune, and plum. Fruity and aromatic.
Try: Brown ales, Porter ales, Stout ales
Pair with: Burgers, fried food, steaks, buffalo wings, cheddar, Parmesan or Romano Cheeses
Lagers
Lagers are bottom fermented, meaning yeast ferments slowly at a lower temperature and are further stored at a cool temperature to mature over time
Produces fewer by-product flavors, resulting in other flavors pulling through
Notes: Lighter, carbonated and crisp; subtle and clean taste.
Try: American Style Pale Lager, Pilsner Lager, Light Lager, Dark Lager, Bock lager
Pair with: Seafood, poultry, pork, spicy food
There are many different families of beer styles and with craft beer, there will always be different unique varieties. Here are some of the most common beer styles and what to pair them with.
Belgian Styles
Unique flavors
Fruity and spicy taste due to type of yeast used
Try: Belgian-Style Blond Ale, Belgian-Style Dubbel, Belgian-Style Gold Strong Ale, Belgian-Style Pale Ale, Belgian-Style Quadruple, Belgian-Style Saison, Belgian-Style Tripel
Pair with: ham, cheeses, sweet, citrus desserts
Bock
Smooth and malty lager, stronger version is a 'doppelbock'
Historically brewed and consumed by monks during Lenten season
Try: German-Style Bock, German-Style Doppelbock, German-Style Maibock, German-Style Weizenbock
Pair with: Gruyère and Swiss cheeses; chicken, beef or sausage; seared foods; Cajun foods
Brown Ales
British in origin, can vary in strength, hop character and flavor intensity
Dark malty, chocolate or nutty flavors
Try: American Brown Ale, English-Style Brown Ale, English-Style Mild
Pair with: beef, earthy and nutty cheeses (Asiago, Colby, Fontina and Parmesan) chocolate
Ciders
Cider beers are almost a hybrid between beer (due to the bubbly taste and their yeast fermentation process) and wine (because they're made with fruit)
Cider is not technically considered a beer, due to its absence of malt and hops
Try: Apple, Ginger, Pear, Pumpkin Ciders
Pair with: Creamy sauces or pastas, ham and other cold cuts, salads, savory crepes, Camembert, Cheddar and Gruyere cheeses, apple-based cakes or desserts
Dark Lagers
Malt accented dark lagers
Toasted and caramel flavors
Try: American Amber Lager, German-Style Dunkel, German-Style Marzen/Oktoberfest, German-Style Schwarzbier, Vienna-Style Lager
Pair with: grilled meats and vegetables
Hybrid Beers
Employs traditional yeast beers in non-traditional yeast environments
Try: American Cream Ale, French-Style Biere de Garde, California Common, German-Style Brown/Altbier, German-Style Kolsch, Irish-Style Red
Pair with: light poultry meats, salmon, cheeses
India Pale Ales (IPA)
 American and English styles differ due to ingredients used and hop varieties
Hoppy aroma, flavorful, bitter
Try: American India Pale Ale/IPA, English-Style India Pale Ale/IPA, Imperial India Pale Ale
Pair with: grilled meats, smokey cheeses
Pale Ales
Produced with malted barley
Try: American Amber Ale, American Pale Ale, English-Style Bitter, Blond Ale, English-Style Pale Ale
Pair with: grilled meats, smokey cheeses
Pilseners or Pale Lagers
Original hoppy, pale beer
Clean, bready maltiness, hoppy
Try: American Lager, Bohemian-Style Pilsener, European-Style Export, German-Style Helles, German-Style Pilseners
Pair with: American, Muenster, Havarti or Monterey Jack Cheeses; asparagus, spicy food, light seafood or salmon, tuna and trout
Porters
Dark brown beer
Rich in coffee, chocolate, nut and caramel flavors
Try: American Imperial Porter, Baltic-Style Porter, English-Style Porter, Robust-Porter, Smoke Porter
Pair with: Beef, smoked or grilled meat, shellfish, earthy cheeses, chocolate
Scottish Style Ales
Malt forward beers
Rich, malty flavor
Try: Scotch Ale/Wee Heavy, Scottish-Style Ale
Pair with: beef, chocolate, cheeses
Specialty Beers
All types of beer that don't fit into a historic beer set
Based on classic beer styles, but made with unique twists- but generally, the base style can be recognized.
Try: American Black Ale, Barell-Aged Beer, Chocolate Beer, Coffee Beer, Fruit and Field Beer, Gluten Free, Herb and Spice Beer, Honey Beer, Pumpkin Beer, Rye Beer, Session Beer, Smoke Beers
Stouts
Stouts are dark beers
Strong, roasted flavors, and depending on the style, can taste bitter, dry, smooth, strong or sweet.
Try: American Imperial Stout, American Stout, English-Style Oatmeal Stout, English-Style Sweet Stout, Irish Style Dry Stout
Pair with: roasted foods, smoked foods, oysters, chocolate and chocolate based desserts
Strong Ales
Strong Ales vary in strength, color and hop character
Rich, fuller bodied and meant for sipping
Try: American Barley Wine, American Imperial Red Ale, British-Style Barley Wine Ale, English-Style Old Ale
Pair with: dried fruits, cheeses
Wheat Beers
40-60 percent of grains used are wheat, but differ in aroma and flavor due to different types of yeasts added
Creamy, slightly tangy taste
Try: American-Style Wheat Wine Ale, American Wheat, Belgian-Style Witbier, Berliner-Style Weisse, German-Style Dunkelweize, German-Style Hefeweizen
Pair with: light soups and salads, vegetarian dishes, sushi, citrus-flavored dishes
Wild/Sour Beers
Acidic, tart, sour taste
Try: American Brett, American Sour, Belgian-Style Flanders, Belgian-Style Fruit Lambic, Belgian-Style Lambic/Gueuze, Contemporary Gose
Pair with: sweet fruits, creamy and sharp cheeses, charcuterie
Keep it Local
There are many nationally and internationally top-rated beers available for consumption, but we encourage you to check out local microbreweries or brewpubs, too. A good majority of these local breweries have tasting rooms (which would be a great idea for a weekend outing) and allow growlers full of beer and other products to be taken to go. More importantly, you're helping support local business owners by drinking local beer, which is always great for your community.
If you don't have a microbrewery near you or a diverse selection of craft beers available, be sure to check for these top distributed craft beers:
1. D. G. Yuengling and Son, Inc. – Pottsville, Pennsylvania: D.G. Yuengling is America's oldest operating brewing company after being established in 1829. With breweries in both Pennsylvania and Florida, the brewer produces some 2.5 million barrels a year.
2. Boston Beer Co. – Boston, Massachusetts: Boston Beer Co. is famous for producing the US favorite, Samuel Adams, and currently produces around 2.5m barrels every year.
3. Sierra Nevada Brewing Co – Chico, California: The Sierra Nevada Brewing Co. was founded in 1979 and today employs 450 people and produces around 780,000 barrels per year.
4. New Belgium Brewing Co. – Fort Collins, Colorado: New Belgium's flagship ale is Fat Tire, which was inspired by a bicycle trip the founder took touring breweries throughout Belgium in 1989.
5. Gambrinus – Shiner, Texas: The Gambrinus Company began as a small beer importer and now owns a number of breweries.
6. Lagunitas Brewing Co. – Petaluma, California: Lagunitas Brewing Co. was founded in 1993—its flagship brew is its IPA made with Copious Cascade and Centennial hops with Crystal malt.
7. Bell's Brewery, Inc. – Galesburg, Michigan: Bell's Brewery was founded in 1983 and has grown from producing 135 barrels in 1986 to 250,000 barrels in 2013.
8. Deschutes Brewery – Bend, Oregon: Deschutes was founded in 1988 and started as a small brewery and brewpub—they now distribute their products to 21 states.
9. Stone Brewing Co. – Escondido, California: After starting as a small microbrewery in 1996, Stone Brewing Company has now grown to be one of the largest craft breweries in America.
10. Minhas Craft Brewery – Monroe, Wisconsin: This facility produces more than 90 beers, spirits, liqueurs, and wines, which ship both nationally as well as Canada and overseas to 16 different countries.

Terms to Know
Alcohol by volume
The amount of alcohol in beer measured by the percentage volume of alcohol per volume of beer.
Barley
A cereal grain that is malted for use in the grist that becomes the mash in the brewing of beer.
Barrel
A unit of measurement used by brewers in some countries. In the United States, a barrel holds 31.5 U.S. gallons.
Beer
Name given alcohol containing beverages produced by fermenting grain (specifically malt) and flavored with hops.
Bitter
Bitterness of hops or malt husks; sensation on back of tongue.
Body
Thickness and mouth filling property of a beer described as "full or thin bodied."
Bottom fermenting Yeast
One of the two types of yeast used in brewing. Bottom fermenting yeast works well at low temperatures and ferments more sugars leaving a crisp, clean taste and then settles to the bottom of the tank. Also referred to as "lager yeast."
Brewpub
Pub that makes its own beer and sells at least 50% of it on premises.
Clovelike
Spicy character reminiscent of cloves; characteristic of some wheat beers or, if excessive, may derive from wild yeast.
Conditioning
Period of maturation intended to impart "condition" (natural carbonation). Warm conditioning further develops the complex of flavors. Cold conditioning imparts a clean, round taste.
Draft/Draught
The process of dispensing beer from a bright tank, cask or, keg, by hand pump, pressure from an air pump or, injected carbon dioxide inserted into the beer container prior to sealing.
Fermentation
Conversion of sugars into ethyl alcohol and carbon dioxide, through the action of yeast.
Fruity 
Flavor and aroma of bananas, strawberries, apples, or other fruit; from high temperature fermentation and certain yeast strains.
Grainy
Tastes like cereal or raw grain.
Hang
Lingering bitterness or harshness.
Hard Cider
A fermented beverage made from apples.
Hefe
A German word meaning "yeast." Used mostly in conjunction with wheat (weiss) beers to denote that the beer is bottled or kegged with the yeast in suspension (hefe-weiss). These beers are cloudy, frothy, and very refreshing.
Hops
Herb added to boiling wort or fermenting beer to impart a bitter aroma and flavor.
Hoppy
Aroma of hops; does not include hop bitterness.
Lager
Beers produced with bottom fermenting yeast strains at a colder fermentation temperatures than ales. This cooler environment inhibits the natural production of esters and other byproducts, creating a crisper tasting product.
Lagering
From the German word for storage. Refers to maturation for several weeks or months at cold temperature to settle residual yeast, impart carbonation and make for clean round flavors.
Malting
The process by which barley is steeped in water, germinated, then kilned to convert insoluble starch to soluble substances and sugar. The foundation ingredient of beer.
Mead
Meads are produced by the fermentation of honey, water, yeast and optional ingredients such as fruit, herbs, and/or spices. Wine, champagne, sherry, mead, ale, or lager yeasts may be used.
Mouthfeel
A sensation derived from the consistency or viscosity of a beer—described, for example, as thin or full.
Sour/Acidic
Vinegar-like or lemon-like; can be caused by bacterial infection.
Sweet
Taste like sugar; experienced on the front of the tongue.
Tart
Taste sensation cause by acidic flavors.
Top Fermenting Yeast
Top fermenting yeast works better at warmer temperatures and is able to tolerate higher alcohol concentrations than bottom fermenting yeast. It is unable to ferment sugars and results in a fruitier sweeter beer. Also known as "ale yeast."
Vinous
Reminiscent of wine.
Yeasty
Yeast-like flavor; a result of yeast in suspension or beer sitting too long on sediment.
Sources: Hop and Wine; The Homebrew Academy; Craft Beer Styles; Epicurious; Beer Advocate; The Drink Business