When you think of our nation's capital, images of monuments, and the president, a scene or two from House of Cards probably comes to mind. But in reality, DC is home to so much more—including a vibrant arts scene, award winning chefs, and some seriously beautiful spots to spend an afternoon. By all means, visit the monuments and tour the White House, but be sure to experience the rest of the city for an accurate view of what this city is all about.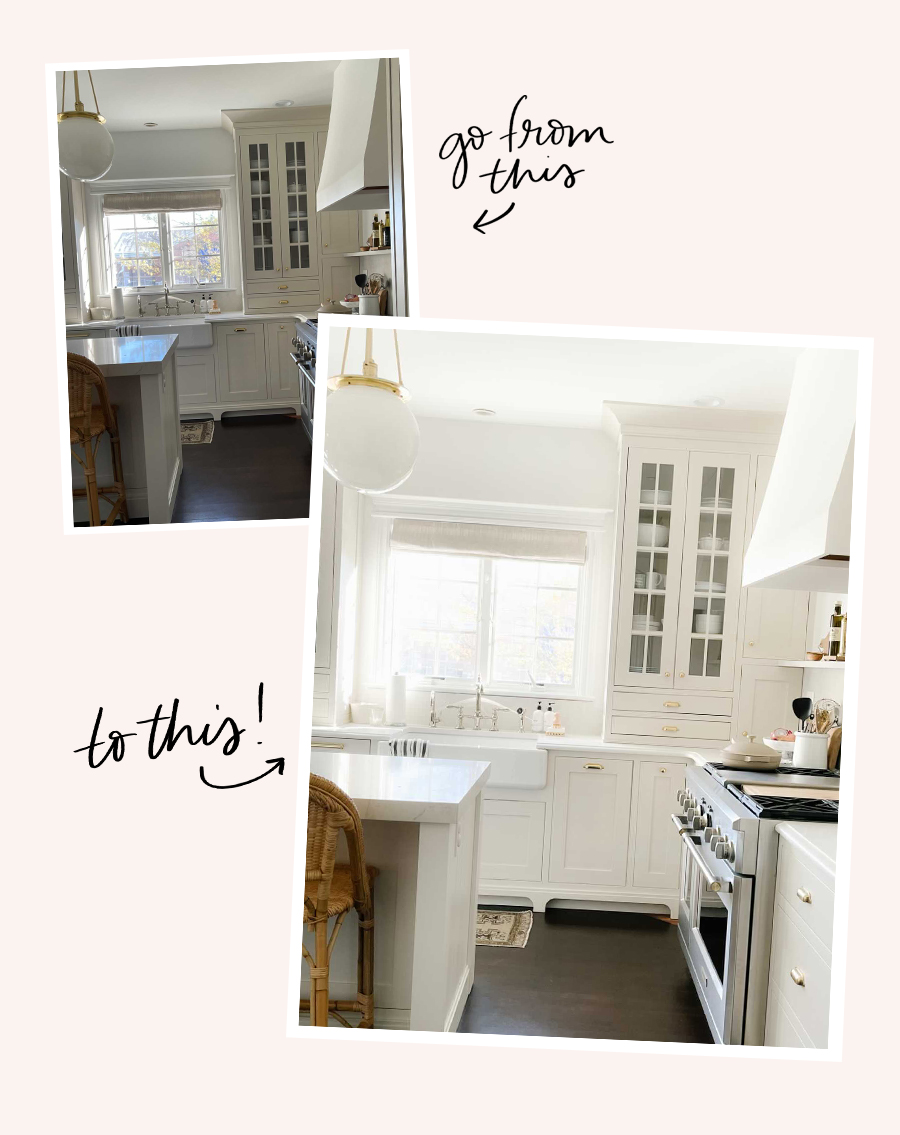 NEW! The Everygirl Presets for One-Click Editing
We just launched mobile Lightroom presets, available for download right now! A beautiful photo is literally just a tap away. And with nine different styles from moody to ultra bright, you'll have endless editing options.
GRAB THE PRESETS >
Here's how we've broken it down for you…
WHERE TO STAY:
Budget Hotels (less than $150/night)
Mid-range Hotels ($150-300 night)
Treat Yo'self Hotels ($300-500 night)
WHAT TO DO:
Entertainment
Culture
Outdoor Fun
Relax and Indulge
Shop
WHERE TO EAT:
Best Eats Under $10
Best Dinner and Brunch Spots
Drinks with the Girls
Where to Stay
Budget Stays – Under $150/night
Mount Vernon Square Bed and Breakfast
This charming bed and breakfast is within walking distance of some of the best attractions the city has to offer. The restored building is over 100 years old, and your stay includes a family-style breakfast served daily. There are just five rooms available that contribute to the b&b's cozy vibe but rooms do book up so be sure to reserve well in advance!
Capitol Skyline Hotel


Source: Hotels.com
The Capitol Skyline Hotel is a budget-friendly option in a notoriously expensive city, but that doesn't mean it's short on amenities. The outdoor pool transforms into a lively party over weekends in the summertime, a shuttle service to landmarks is provided, and WiFi is free. If you're hoping to save a bit while staying in DC without scrimping on amenities, look no further.
Dupont Stay
Close to public transit, Dupont Stay provides a comfortable, basic option in a great neighborhood. There are many restaurant and shopping options in walking distance to explore! And there's also a kitchen on-site if you'd like to cook during your trip to save a few bucks.
Mid-range Hotels ($150-300/night)
Donovan House


Source: Donovan House
With a rooftop pool overlooking the city, free wine every evening, and complimentary bike rentals, the Donovan House is not shy about providing great amenities to guests. There are in-room spa services available, a 24-hour fitness center, and pets are welcome! Best of all, the hotel is just down the street from many of DC's most popular restaurants and bars.
The Liaison


Source: Booking.com
Just a stone's throw from the Capitol Building, The Liaison has inviting rooms, a fantastic restaurant, and one of the best hotel pools in the city. You'll be close to shopping and restaurants in Barrack's Row, a lively street in the Capitol Hill neighborhood. This is a great spot to stay at if you're apt to take a train during your stay, as it's just steps away from Union Station.
The Dupont Circle Hotel


Source: Green City Trips
This is the kind of hotel you'll want to move right into the moment you step into the lobby. The rooms have spacious marble bathrooms, free WiFi, and soft feather duvets (all major pluses in our book). Downstairs, Café Dupont offers you a slice of Paris in DC with locally sourced French cuisine.
Splurge Hotels ($300-$500/night)
Mandarin Oriental


Source: Travel Sort
Mandarin Oriental properties are synonymous with luxury, and the DC outpost is no different. Located close to all the DC hot spots, this hotel is conveniently located though you'll more than likely have trouble dragging yourself out of your dreamlike hotel room. The beds are plush, the views are beautiful, and the hotel houses one of the best spas in the city.
The Hay Adams
It's hard to fathom ever staying across the street from the White House, but that's exactly where you'll be at the Hay Adams. This property is perfectly located for those who want to spend ample time exploring the National Mall and experiencing all the must see DC spots like the Capitol Building and (of course) the White House. The rooms are elegant and classic, and when booking you'll have the option to choose which view you'd like your room to face. Though that iconic Washington Monument view will cost you, it's definitely worth that splurge.
W Washington DC


Source: W Worldwide
This glamorous hotel is located in the center of it all. There is a great rooftop lounge with incredible views and the rooms are equal parts stylish and comfortable. Everything from the lobby to the waterfall showers are impeccably designed, and this attention to detail is carried on throughout the property.
What to Do
Entertainment
E Street Cinema
Not your standard cinema experience—and certainly not your standard movie lineup. While they do show some of the big hits, E Street Cinema also focuses on indie films that may fly under the radar, as well as cult classics you want to see in theater again. One of the best perks? You can order from a food menu that is complete with beer and wine options, the perfect accompaniment to your flick.
Often lauded as one of the best music venues in the entire country, 9:30 Club is a great stop for any music lover visiting the city. Whether you want to see a local act or an internationally acclaimed artist, you're guaranteed to have a good time here. Unlike a lot of venues, a solid variety of food and craft beers are also available for purchase.
Nationals Park


Source: Levy Restaurants
During baseball season, a visit to watch the Nationals play can be a fun way to spend an afternoon. Located in southwest, this area has seen a lot of development in recent years and as result there are some great restaurants and bars nearby (and inside the park!). If you don't mind getting seats farther from the field, you can save a pretty penny making this a budget friendly option.
Tour the Green Hat Distillery


Source: ep_jhu
For something a little different from your standard brewery tour, head to the Green Hat Gin Distillery to learn more about the production of DC's own craft gin. They also hold bottling parties, which is a very fun, hands-on way to learn about the ins and outs on the gin making process.
Culture
The Smithsonian
This is a broad category as the Smithsonian is made up of several different museums and galleries throughout DC. We recommend choosing a few favorites rather than trying to squeeze them all. Major highlights include the Natural History Museum, the National Portrait Gallery, and the Hirshhorn Museum and Sculpture Garden. There's something for everyone within the Smithsonian and, best of all, most of these museums are free to visit.
The Kennedy Center


Source: Herald Tribute
This building itself is a sight to behold, located right along the Potomac River and adjacent to the infamous Watergate complex. Inside, this performing arts center hosts everything from ballets to folk music acts. While there, head up to the rooftop restaurant for great views of the city.
Renwick Gallery


Source: Design Boom
Though the Renwick Gallery is technically part of the Smithsonian, we thought its immense popularity warranted a separate section. After a two-year renovation, the gallery recently re-opened and was met with serious acclaim. The museum is home to contemporary craft and decorative art, and its opening exhibit, Wonder, has caused most of DC to collectively lose their minds.
Eastern Market


Source: Mrs Jones and Co
Located in the Capitol Hill neighborhood, Eastern Market is a food and arts market that is a hub for fresh produce and local artisans. Visit on the weekend and you'll find it bustling with locals and tourists alike. There is both an indoor and outdoor market to explore with the indoor focusing more on food items.
Outdoor Adventure
Rock Creek Park

Source: DBK News
Rock Creek Park is a breathtaking slice of nature that cuts through the city. It's one of the oldest national parks, and is home to great trails and incredible scenery. An ideal trip here is spent hiking part of the park's 30+ mile trails and enjoying a picnic right after.
Key Bridge Boathouse


Source: Reema Desai
In the summertime, one of the best ways to get outdoors, while still enjoying great views of the city, is on the Potomac River. Key Bridge Boathouse rents kayaks and paddleboards to experience the outdoors in DC. There's something very surreal about paddling past Watergate or the Kennedy Center, and it's an experience not to be missed if you visit during warm weather.
Great Falls National Park
Source: robert burakiewicz 
Though Great Falls is in Virginia rather than DC proper, it's worth a daytrip—and, really, it's just 15 miles away from DC so you won't have to travel far. Here, the Potomac River flows into the Mather Gorge, allowing visitors to see the dramatic falls from a number of different overlooks. Whitewater boating is also permitted here.
Rent a Capital Bike-share Bike

Source: 2 M Street
DC has an extensive bike-sharing network and it can be one of the best ways to get around the city, especially if you want to avoid traffic and metro delays. There are over 300 stations so it's easy to find one regardless of where you are! And if you're only in DC for the weekend, a three-day membership is just $17. Our tip? View the station map in advance to plan your trip.
Meridian Hill Park


Source: Nature.NPS.gov
Meridian Hill Park was designed to look like an Italian Garden, and as result you'll feel like you've been transported to Europe upon arriving. Though the park is not large, especially compared to Rock Creek, it is easily accessible and a great spot to enjoy the outdoors on a nice day. Locals frequently picnic here on the weekends, and on Sunday afternoons you'll be able to listen to the famous drum circle that's assembled here regularly since the 1950s.
Relax and Indulge 
The Spa at Mandarin Oriental


Source: Mandarin Oriental
This may be the most relaxing place in all of DC, and you'll want to make sure you have a good amount of time to spend at this spa facility. All guests who book a body treatment or facial are welcome to use the facility's vitality pools, showers, steam rooms, and sauna, which makes for an all-encompassing spa experience. This spa is definitely a bit of a splurge, but your body will thank you.
Nusta Spa
Nusta Spa was the first LEED certified spa in the world, so needless to say, their commitment to sustainable practices is impressive. They use natural products and have created a spa that allows for wellness and beauty to converge with nature. Treatments here range from nail care to massages.
Varnish Lane


Source: It's Julien
Nail salons aren't usually lauded for being chic and well decorated, but Varnish Lane is an exception. This lux spot is a great place for a mani/pedi while visiting the city. The salon offers waterless treatments, which provide patrons with a more environmentally friendly nail services—better for your nails and skin, so a win-win. They're also able to save 10 gallons of water per nail service, which is pretty incredible.
Revive Massage DC
if you're serious about getting a good massage, Revive Massage is your place. Located in the Dupont Circle area, Revive is a smaller spa that focuses on providing top-notch messages to patrons. We recommend their signature massage—a combination of a deep tissue and Swedish massage.
Aveda Institute DC


Source: Lumetta
If you're on a tight budget, head to the Aveda Institute for the most affordable spa treatments in the city. Because the staff is in training, you'll get deeply discounted services. Rest assured, there is always a supervising staff member alongside so you won't end up sub-par services.
Four Seasons Spa
This spa has some seriously great options to choose from, whether you're looking for a quick facial or a full body treatment. There are also great seasonal spa services available, which is nice if you're looking for something a little different. There is also a pool, sauna, and steam room to take advantage of. The zen-like atmosphere will have you feeling relaxed in no time!
Where to Shop
Current Boutique
There are a few different Current Boutique locations in the DC area, each brimming with great clothes at fantastic prices. This consignment shop consistently has a great selection—including premium designers. The clothing is in good shape and the stores are all well organized, so you won't spend ages digging through piles.
Union Market


Source: Wall Street Journal
A market in every sense, Union Market is a smorgasbord of delicious restaurants, high-quality grocers, and locally run retailers. Head here for lunch and on a nice day take your food outside to enjoy in the sun. After you inevitably have one too many tacos (as we all do while here), peruse through the vendors to find everything from spices, beauty products, home accessories, and even hard to find Asian groceries.
Salt & Sundry


Source: Salt and Sundry
Conveniently located in the aforementioned Union Market (with an additional location in the Logan Circle neighborhood), Salt & Sundry offers a beautifully curated shopping experience where you can find home goods, jewelry, accessories, and trinkets. Find gifts for your loved ones or stock up on original pieces to make a statement in your own home.
Kramerbooks and Afterwords


Source: CN Traveller
This is a bookstore with a lot of character and all the reads you are looking for! Kramerbooks stocks bestsellers but also curates specific collections to help you broaden your reading horizons, something you won't find in big box book stores. After picking up a book or two, step into the cafe in the back for a slice of cake and a coffee.
Georgetown Shops


Source: Esta Vista
Georgetown is admittedly a huge area, but it's one of the best spots to do some serious shopping in the city. On M Street, Wisconsin Avenue, and the neighboring side streets, you'll find just about everything you could ever want or need. Though there are many larger chain shops here (Club Monaco and Madewell to name a few), you'll also find local shops as well.
Where to Eat
Best Eats Under $10
Ben's Chili Bowl
It doesn't get more D.C. than the iconic Ben's Chili Bowl on U Street. Weekend summers often see lines leading out the door while you wait for one of the famous half-smokes. Be ready to grab your order, and sit at one of the tables surrounded by photos of hundreds of famous faces—all have visited this unofficial D.C. landmark!
Glen's Garden Market

Source: Reema Desai
Glen's Garden Market represents something of a radical food idea. Every single item in the store is sourced from the Chesapeake Bay Watershed area, with no exception, and that distinction is evident in its offerings. Head to the deli counter and order one of the delicious sandwiches or salads for a meal that is healthy, locally sourced, and affordable.
Compass Coffee


Source: Compass Coffee
This is a great local coffee shop that fills up daily with laptops and people meeting for a quick drink. They roast all of their coffee locally, and pay extra attention to every drink that they make. The interior is modern, warm, and invite you to stick around and relax. Head here for a croissant and a coffee for a quick and easy breakfast.
Cava Grill


Source: Washingtonian
Cava Grill is the fast-casual brother of the DC restaurant Cava Mezze and it does not disappoint. This Mediterranean spot allows you to customize your meal exactly how you'd like with ingredients like harissa, spicy lamb meatballs, pickled banana peppers, and some of the best feta out there. There are a few locations throughout the city, and they're rapidly expanding, so expect to hear this name again!
Maki Shop


Source: Washington Post
Maki Shop takes the do-it-yourself model to another level by giving you the means to roll your own sushi! This fast-casual style restaurant lets you pick from fresh raw fish delicacies to more inventive variations such as curry chicken or beef short rib, made all in a sushi hand roll and ready for you to devour. This is a great, affordable spot perfect for a light lunch or snack.
Best Dinners and Brunches 
Le Diplomate


Source: Le Diplomate
The definitive destination for DC Francophiles, Le Diplomate could have easily been uprooted from the center of Paris and dropped into DC. The classic bistro decor and the sight of freshly baked baguettes as you walk in gives off a very authentic feel—and it doesn't end there. The menu offers all of the French classics from beef bourguignon to great local cheese plates. The sidewalk tables are perfect for a glass of wine and people watching, but be sure to make reservations! This spot fills up quickly.
Maketto


Source: Trends on Trends
The restaurant itself is a garage-like structure that is open to the outside during the warmer months, and serves up an interpretation of Cambodian and Taiwanese cooking. Start with either the leek or pork bao buns, and then get adventurous with your other choices by indulging in bone marrow or savory curries. In addition to the restaurant, Maketto also houses a fantastic cafe upstairs, as well as a shop, making it a really fun spot to spend a few hours.
Rose's Luxury


Source: Famous DC
At this family-owned establishment in Barracks Row the food is daring in both concept and flavor. If you aren't sure about the menu or what to order, the knowledgeable staff will guide you, depending on your tastes and likes. Though the menu often changes, the pork and lychee salad is a must order! Tip: Arrive early as they do not accept reservations. The line begins to form more than an hour before opening, probably because Rose's Luxury was voted the best new restaurant in America in 2014 by Bon Appétit. President Obama even ate here for his birthday in 2015!
The Dabney

Source: Hospitality GC
The newly opened restaurant in Shaw does not disappoint on creativity or execution. The restaurant focuses heavily on local ingredients in both food and drinks. Try some of the inventive cocktails that contain interesting additions like house-made sorghum vinegar or stone fruit bitters. After sipping a drink or two, order the southern-influenced courses that frequently change based on what's in season.
Red Hen


Source: Poritz and Studio
Come for the mouthwatering pasta that is made in-house, and stay for the extremely well curated wine list and ambience. The grilled octopus is often touted as a standout, but generally every single item on the menu is worth an order. An insider's secret: You can order cacio e pepe even though it's not on the menu! It consists of perfectly cooked pasta covered in butter, Parmesan, and freshly ground black pepper. Who can't get behind that?
Drinks With the Girls
Proof
Wine lovers should make a beeline to Proof as soon as they set foot in the district. As you walk in, you'll notice the wall of wine bottles this spot boasts—and immediately wish you had the same setup at home. You can certainly grab dinner at this wine connoisseur's dream, but you'll do just as well posting up at the bar for drinks and snacks. The wine list is seemingly never-ending, and there's something for everyone, regardless of your taste. They have a great happy hour during the week, so take advantage if you can.
Ghibellina


Source: Reema Desai
By far one of the best happy hour spots in the area, drop in for affordable wine, beer, and cocktails while enjoying a stone-fired pizza from 4:00 to 6:30 p.m. daily (yes, even on weekends). The marble bar makes for a great location to spend a few hours with friends, and you can enjoy a fresh breeze as the restaurant opens its front windows on nice days.The olive e carciofi pizza is a must order!
Room 11


Source: Star Chefs
It's worth a trip to the Columbia Heights neighborhood to check out this fantastic bar with a relaxed, neighborhood vibe. It's a good, low-key destination when you want to chat with friends over a glass of wine. The outdoor patio makes for the perfect spot to catch up and relax. During the day stop by for coffee and snacks, as well as for brunch on the weekends.
The Columbia Room
Look no further for a fancy cocktail experience, making you question ordering a standard vodka soda ever again. You'll pay a little extra, but the price allows you to try top shelf drinks with carefully crafted, high-end ingredients. And if you want something different, consider reservations for their three-course tasting menu, which includes small plates and cocktail pairings.
Copy Cat Co.


Source: Thrillist
The bar sits in a comfortably on a second floor in the ever-changing H Street Corridor. The professionals behind the bar are artisans—they take your drink very seriously, so you're in for an incredible cocktail experience. The menu is often scrawled on a sliding chalkboard that lists hundreds of variations on different cocktail classics. And if you haven't had dinner yet, the bar lets you order dumplings, steamed buns, and meat skewers from the small restaurant downstairs.
Southern Efficiency
An extensive whiskey list from bourbons to ryes and a menu with classic southern comfort food? Sign us up! The cocktails are delicious and change regularly depending on the season. They also have house-made sodas that you can spike with the spirit of your choice. Not a liquor fan? You can still grab a beer or wine here to enjoy with friends.