We're all too familiar with the job search process (which, let's face it, often feels like a job in itself). The process is daunting — hello, resume tweaking, prepping an interview outfit, and so much networking. And even once an offer is on the table, there's still plenty of decision making and negotiation involved. While everyone's career search is different, it can be helpful to note the factors that other women have taken into consideration while on the job market. Here, a group of women in their 20s and 30s share what they considered when making career moves, and what they've experienced since. Some of their answers may surprise you! (Names have been changed.)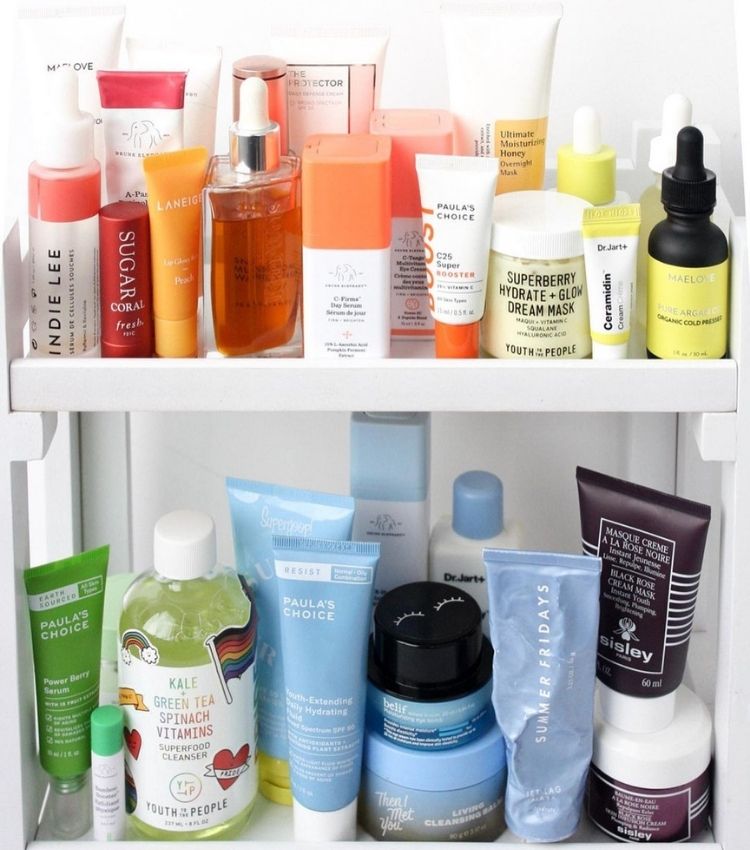 the wrong order can reduce effectiveness
Joining a smaller company? Consider these possible perks.
For Laura, 28, moving from a large corporation to a small, family-owned business had multiple benefits, including becoming a financial shareholder, watching work come to life firsthand, and having more opportunity to explore a passion. "I took a substantial pay cut when moving to a smaller company but have the potential to become an equity holder someday," she said. "Also, in a company of this size, I can clearly see my impact, and I am able to work more quickly because the structure is less bureaucratic. My new role also better suits my interests and intellectual pursuits. I thought finance might be a path that better suits me, and a year later, I love the work!"
Dedicated to side hustles? Investigate company culture ahead of time.
Enjoy pursuing part-time or freelance gigs that supplement a 9-to-5? You're not alone. Morgan, 28, wanted to be able to juggle multiple responsibilities each week and carefully evaluated the after-work culture at prospective companies before committing to a role. "One factor that I considered when it came to searching for my last two full-time jobs is the typical number of hours worked and general after-hour online culture at the company and on my team," she explained. "I have a couple of side projects that consistently take up several hours of my time each week, and it was important to me that a full-time position allow me to continue those pursuits without stretching myself too thin in either role."
Compromising with a partner or spouse? Here's one woman's experience.
When a spouse or partner enters the equation, career moves can become a joint decision and involve give and take, as Eliza, 34, demonstrates. "Two jobs ago, me making a move helped put my husband in a better position professionally. I still maintained a strong career trajectory, but me being open to other opportunities also gave him a leg up. Sometimes it's my time to shine, sometimes it's his."
Dealing with burnout? Acknowledge it.
"I jumped from my last job — which had a stellar commute and was an overall glittery opportunity — to protect my mental health," Nicole, 27, said. "Limited bandwidth and a lack of internal management led to some pretty serious burnout." An itch for change in general can prompt similar negative feelings. Eliza added, "I was hired to do something very specific at my previous job. Once I felt like I accomplished all that I set out and was hired to do, and felt like I could offer nothing more or different, I knew it was time to move on."
Taking a pay cut to explore a new field? It doesn't have to be permanent.
Liz, 33, shared her experience switching industries to pursue a dream. "I took a pay cut to shift my career from development to marketing, knowing it would pay off down the road," she said. "I had tried for several years to pivot out of fundraising and non-profit work, trying to convince any marketing department that would listen that my time spent building campaigns and writing membership materials were relevant to their work. When someone was finally willing to take a chance on this fundraiser turned marketer, it involved a pay cut. I convinced myself to take it given the short commute and the institution, spent a year learning the marketing and communications ropes, and just 12 months later, leveraged my new experience into a role at an agency — out of the non-profit world and with a pay raise."
Last but (certainly!) not least, don't forget to examine company benefits — even ones that may not affect you at the moment.
Kristen, 28, looked at the big picture prior to signing with her current company. "They offered good health and dental benefits, there was good vacation, and the company had a generous maternity leave policy," she noted. "This isn't something that I need now, but I usually feel like a maternity policy is an indicator of other strong benefits."
What have you considered when looking for a new role? What would you recommend to others?