No matter what our passions are, where we live, or what we do for work, I'd like to think that we all have the same experience of dreading that one item on our to-do list that we put off for too long and perhaps never get to. For me, that dreaded responsibility is finding a system to organize my overflowing pantry that is near hazardous. Seriously, I really should be wearing a helmet before I open up my cabinets… I may or may not have been clocked in the noggin' by a falling can of black beans last week (a story for another day).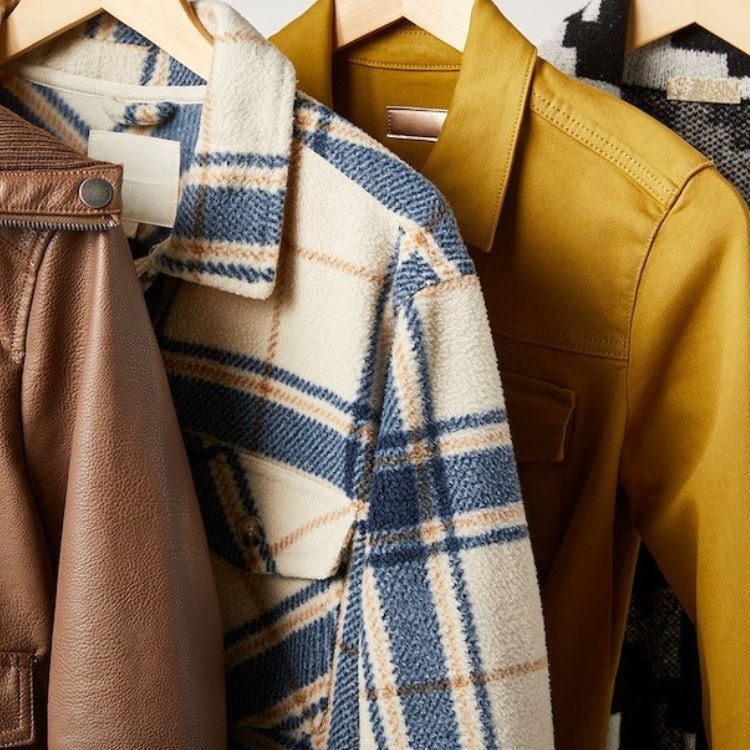 ...and it's wallet-friendly
This weekend, I binge-watched Netflix's new show Get Organized with The Home Edit, and let me tell you, I am equal parts mesmerized, inspired, and in love. If you've never heard of The Home Edit, let me catch you up to speed. The Home Edit is a company founded by the fairy godmothers of home organizing, Clea Shearer and Joanna Teplin. Besides being work wife goals, these two have merged their talents to successfully reinvent traditional organizing into a system that's smart, sustainable, and aesthetically pleasing.
They have built their brand from the ground up and expanded to include a successful New York Times bestseller (The Home Edit: A Guide to Organizing and Realizing Your House Goals), a product line, in-home and virtual services, and now, a Netflix series to grace all of our TV screens. While their company has grown to accommodate an impressive client list including (but not limited to) Reese Witherspoon, Khloe Kardashian, Mandy Moore, and Busy Philipps, their methods and techniques truly can be beneficial to anyone, no matter their lifestyle.
To say that this series has made the idea of organizing more approachable and exciting for me is an understatement. After a weekend of watching every episode the series has to offer, I have found myself using the terms "backstock," "product, "editing," and "zones" in everyday language as Joanna and Clea do and honestly, I don't even recognize myself anymore. I went from passively thinking, wow this is pretty interesting to actively sitting on the edge of my seat and verbalizing to my cat, "seriously, if Clea and Joanna don't find product to perfectly fit that shelving before their client gets home in one hour, this whole system is going to be an absolute trainwreck." I don't know who I am becoming but I am OK with it.
If you're looking for some home organization inspo, this show was made for you. Keep reading for the series' greatest tips and takeaways that I can't wait to apply to my own home:
Tip #1: Before you start, talk goals
After Clea and Joanna meet their clients, see the skeletons hiding in their closets, and get a feel for their everyday routines, they open the narrative to their customers to set pre-project goals. In Clea and Joanna's eyes, getting started without a plan is a recipe for disaster. Finding the right plan to fit your needs is dependent upon your goals for the space. Do you want the room to be multifunctional? Do you want your items to be visible to increase usage? Do you need to accommodate for certain routines?
Find what it is in your routine that you find yourself doing most and make it a priority of your organizational system. If you're a medical professional who wears scrubs every day, make them accessible and avoid placing them in hard-to-reach areas. If you like to switch out your handbags daily, consider creating a handbag "drop zone" and a allot space and containers to organize your items between transfers. If you are someone who likes to accessorize, consider hanging your jewelry for easy grab-and-go access. Organizing your space around your daily routines will make your system intuitive and maintainable. Discussing your goals for your space is the most unique part of your organizational experience, so own it and make it your own!
Tip #2: Trust the editing process
As a writer, editing is a word that I'm familiar with, but it takes on a new light when Clea and Joanna use it at the start of a new project. After talking goals with their client, the editing process can begin. Editing can be challenging for those of us who are holding on to old items or who fear making more of a mess beyond a current system that is disorganized but concealed (i.e. boxes upon boxes of memorabilia, athletic gear, and "to-be-sold" items sitting in a garage).
Before you get going with categorizing and containing, their system calls for taking everything (yes, everything) out of their current home while resisting the urge to categorize items from the start. It will feel chaotic, but will also allow you the opportunity to choose categories later on that may be more intuitive once you take a step back and are able to see a spread all of your items.
Now, it's time to start asking yourself hard questions. If you don't need an item, use it, or love it at this moment in time, that should be your cue to stop holding on to it and giving it the opportunity to sacrifice precious space. If you're a bit of a hoarder or someone who feels uncomfortable parting ways with old items, you're not alone! A good compromise to ease into the editing process is to replace the permanent idea of "trashing" items with other options such as relocating items or storing them somewhere else. Sift through your current items and put them in piles to keep, donate, discard, or place away into storage.
Tip #3: Categorizing will save your life
Per our organizational queens Joanna and Clea, zones are the key to form and function. Zones are physical allotments of space that contain a category of like items. Besides allowing you to decide upon a layout that makes sense in your organizational journey, zones are also a physical representation that help you to maintain your system over time. If you're overflowing your zone, it serves as a visual reminder that you either need to A) go back in and edit out items of the zone that you no longer need, use, or love or B) to reconfigure your zone to allow for more space while editing an area that may not need as much real estate.
While a lot of our zones in our closet, for example, may be similar (outwear, shoes, jewelry, etc.) they also may differ greatly based on our personal stock, interests, and goals. I don't personally need a zone for vintage Chanel like Rachel Zoe (perhaps one day), but I do have a lot of sneakers to accommodate for which might take up more space in my closet than Zoe's. Clea and Joanna create unique zones for clients based on their goals like the aforementioned handbag drop zone, a zone for scrubs and medical professional accessories, a zone for to do projects, a zone for items that need to be sold, and more.
Tip #4: Use containers to maximize your space
My favorite excuse that I love to use to justify my affinity for disorganization is "lack of space." I live in a small studio apartment and have previously settled with the idea that "if I had more space, I would be organized." A fun fact that I learned when watching Get Organized is that 1) I'm wrong and 2) I have much more space than I think I have.
So how do you truly maximize your space if you feel like you don't have a lot of it? Clea and Joanna let us into a magical little secret that containers are the key to maximizing space. "Product" is truly anything you add to your shelving to contain a group of items or to maximize surface area in a space. It includes the basics like acrylic containers, bins, baskets, and crates, but also is encompassing enough to include other tools that would make organizing more efficient and natural, such as labels, purse hangers, clutch dividers, stackable organizers, and rolling carts. Like zones, containers hold us accountable. It represents what we can fit comfortably in a space and allows individual items to have homes to return to after use.
In particular, Clea and Joanna have a love for acrylic containers, and now I know why. Their theory is that if you see your items, you're more likely to either use them, or at the very least, reevaluate your need for them. While bins and concealing containers may look pleasing to the outside eye, they can be an unassuming trap for clutter to build up and can serve as a visual barrier to using your items, especially those in a pantry or a closet.
Tip #5: Organization is an ongoing process
The saying "the grass is green where you water it" holds true in so many areas of life, but especially when it comes to keeping your home organized and tidy. As much as I would love to think that organizing my home like The Home Edit would be a one-time, few-day process, it's simply not the reality. Even when you organize a space with a foolproof method such as The Home Edit, you still have to maintain over time it and give it a little bit of love every so often.
That might mean revisiting the editing process when items re-accumulate or expand past their allotted zone. It might mean revamping what zones you've employed based on a change in your age, interests, or goals. It might mean starting from scratch if the system you decided upon simply isn't working. But if you incorporate occasionally revisiting steps of their method within your overall system, the watering will be manageable and oh so worth it.
The Everygirl's product selections are curated by the editorial team. If you buy something through our links, we may earn an affiliate commission, at no cost to you. We only recommend products we genuinely love.
Time to Organize