My name is Shay Iyengar, and I was lucky enough to be an Everygirl intern this summer. Between hilarious game nights, perfect summer barbecues, and learning a lot about what it takes to run a company, Danielle and Alaina (The Everygirl co-founders) taught me so much about the day-to-day life for someone working in the creative field. But between sitting in on pitch meetings and writing articles about things I loved, I also got to put my business major to use and intern for an incredible corporation this summer in their forensic accounting department. I traded in my denim cutoffs for tailored blazers, and driving around in my dad's convertible for the learning the city's train schedule. It was my first big girl summer, and I finished it feeling both exhilarated and exhausted. I went back to college with professional contacts, an urge to adopt a rescue pup, and a newfound respect for anyone who stays in their work heels the entire day. But mostly, I learned a lot of lessons about the real world and what it means to be a working corporate professional. Here are the things I'm going to take with me through my senior year of college and beyond!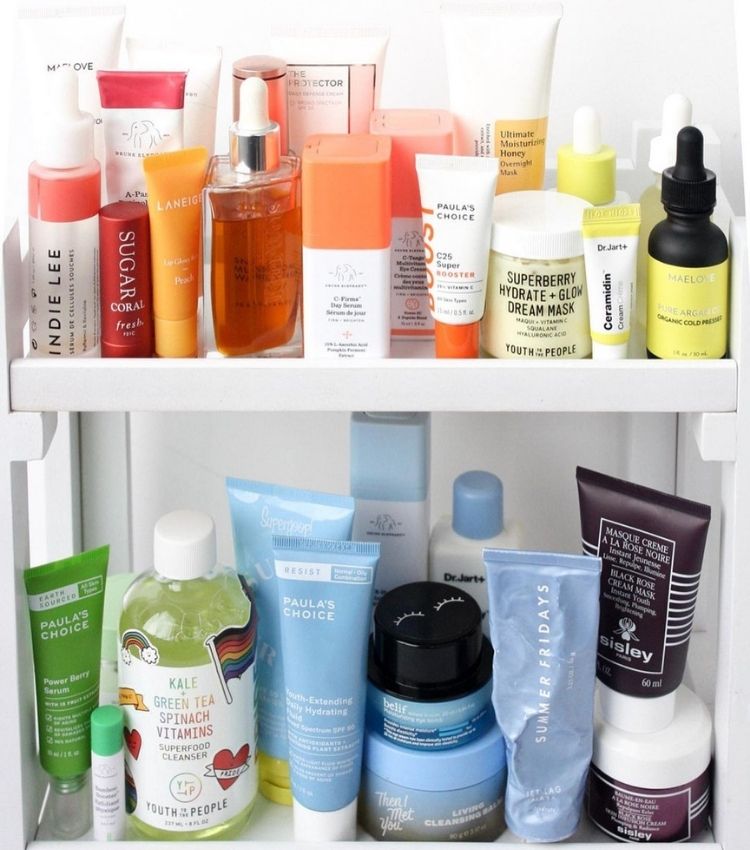 the wrong order can reduce effectiveness
You aren't here for a good time. You're here for a long time.
As soon as I was hired at my corporate position, I was immediately bombarded with all the cool extras that come with working at a huge company (Free lunches, baseball game tickets, and company excursions — oh my!). For the first few weeks, my mind was totally focused on hanging out with my co-interns and roaming around the city as soon as the clock hit 5 pm. Until my supervisor called me out on it.
I was incredibly embarrassed, but it was the wake-up call that I desperately needed. I was there to learn, absorb, and try to see if forensic accounting is right for me in the long run. Yes, the extras are enjoyable, but making the right career moves is way more beneficial. Thinking longitudinally is incredibly difficult, but it is so important when you are a corporate intern. Every opportunity is a chance to grow, and not seizing it is such a shame. After my awkward run-in with my supervisor, I buckled down and arrived ten minutes early to every meeting. I took better notes and asked for more responsibilities. At the end of the day, I learned a lot about my work ethic, commitment to corporate culture, and what it means to be a good employee.
Don't think big girls don't cry.
I'm not going to lie, the first days of working in my department were so difficult. I had no clue what was going on, felt insufficient, and dealt with serious imposter syndrome. I honestly did not feel like I deserved to be working with other dedicated employees in the office. This sort of led to my need to be absent-minded during the day and only focus on the fun parts of the job (See above!). After a particularly difficult day of messing up a huge customer credit, I resorted to the restroom to cry. As I was rounding the corner, I bumped into my supervisor's boss who immediately saw how distraught I was. She grabbed her wallet and quickly ushered me out of the building and sat me down for coffee. I told her how I felt so unprepared for the real world, and how everything felt too hard. What she said next will stay with me for my entire professional life.
She said, "Don't you ever underestimate yourself. Don't go into any situation forgetting who you are, and why you are there. You have to tell yourself that you are smart enough and capable enough to do anything. But that doesn't mean you can't be emotional. I get fed up and angry almost every day, and I get upset really easily. I let myself feel those feelings, but the most important thing you can learn to be is resilient."
Find your tribe.
My biggest piece of advice for anyone trying to do well during any elusive corporate internship is to be extremely friendly to everyone. From the doorman, to the guy that hands you your laptop on the first day, to the HR lady, everyone should be comfortable around you. But formulate your group of core friends at work. These are your people. You go to them when you are worried about the afternoon meeting, or when you have questions about payroll. They are your cheerleaders, your best critics, and your biggest allies. When the going gets tough, they will be there for you. But be open with who is in your tribe. I was best friends with a middle-aged mom, an IT professional that was with the company for over 35 years, and a new hire that had worked a few years as a nurse. Other than working in the same department, we didn't have much in common, but we learned to lean on each other when we needed assistance (And go out for gourmet ice cream sandwiches when Friday's afternoon slump hit!).
 You come first. Always.
This is the biggest takeaway from the summer. As my corporate internship went on, I dealt with plenty of other things this summer, including friendship fallouts, family drama, emotional breakdowns, and tons of career anxiety. There were days where I would come home from 10 hour working days and just lay in bed. It suddenly occurred to me that my priorities HAD to change. I wasn't taking care of myself, felt like I had no control of my day, and faced major burnout. That's when I suddenly realized that my mental health was put on the back burner.
I needed to take time to do the things that I really loved during the day. I made a priority to go on a run every night after work. I tried hard to stay away from always checking social media constantly during the day. I ate healthy and took a break from watching emotionally charged TV. It felt like I was over-simplifying my life, but I really needed it, and accepting that I needed it was half the battle. No one can do it all. Even if we feel like we are killing it professionally, we also have to take into consideration the other aspects of our lives and constantly adjust. Life is hard, and the more we try to tip the scales, the crazier things become. But I'm so glad I could learn this before I go out into the real world. So here's to one last year of college before I start perfecting my own balancing act!
Do you have any advice for me? How did you transition from college into the workplace?