BHLDN. Admittedly, when this five-lettered brand launched just two years ago most of us had no idea the whimsy and inspiration it would bring to women across the globe as they plan their fairytale weddings. As a sister brand of Urban Outfitters and Anthropologie, it was safe to assume that BHLDN (pronounced beholden for those of you still in the dark) would carry the same timeless eclectic charm many of us had been enamored with for years. And BHLDN did not disappoint.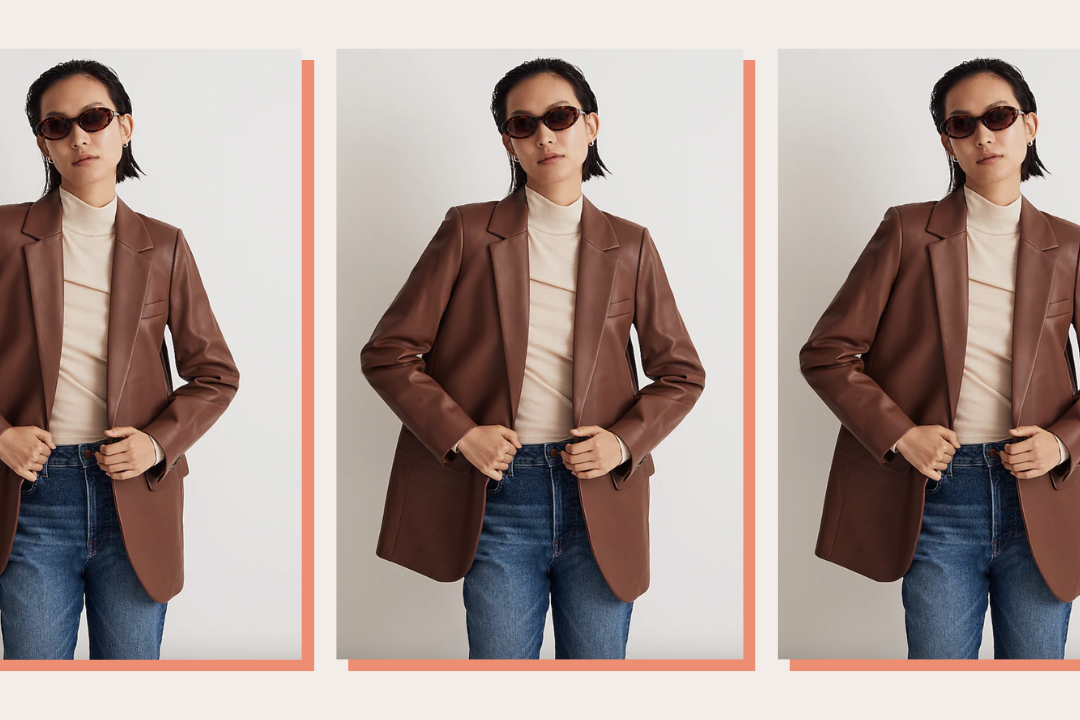 time for your fall wardrobe update!
In honor of wedding week, we caught up with three women behind the brand. First, marketing and communications director Callie Canfield Worthington, who's talent and accomplishments at GQ just couldn't be ignored. Callie was approached by BHLDN early on and has been an integral part of its growth.Second, assistant buyer Alexa Egeck who passionately began persuing a career at BHLDN even before its launch. Though there were no positions open at the time, Alexa's tenacity led to her being offered her role as soon as it became available. Third, stylist Angela Nunes transitioned to the brand from Anthropologie where she worked as a personal shopper, allowing her to seamlessly segue into her role of styling brides for their special day.
Since opening its doors, BHLDN has not only inspired countless brides, but has also proven itself as a successful and rapidly growing brand. If you're fortunate enough to take a step inside the doors of a BHLDN store–the three of which are located in Houston, Chicago, and soon enough Beverly Hills– you'll quickly understand why it's rustic elegance attracts hundreds of skilled applicants each month. Today we caught up with three creative and talented women who are lucky enough to call BHLDN's stunning Philadelphia offices their workplace.
Name: Callie Canfield Worthington
Age: 29
Title: Marketing & Communications Director at BHLDN
Educational Background: Bachelor of Arts in Communications and Journalism, Fordham University in New York
Name: Alexa Egeck
Age: 23
Title: Assistant Buyer, Lingerie & Accessories at BHLDN
Educational Background: Bachelor of Arts in English and French, UCLA
Name: Angela Nunes
Age: 27
Title: Stylist at BHLDN
What was your first job out of college, and how did you land it?
Alexa: My first job was this one! I was first exposed to BHLDN prior to their official launch, via the blog Cupcakes & Cashmere, which I follow somewhat religiously. Emily Schuman was engaged at the time and BHLDN had invited her to their launch party at the home offices in Philadelphia. As soon as I saw the photos I was head over heels in love and began avidly stalking the company and sending in my résumé, before they were even online! They informed me there weren't any entry level positions open at BHLDN but kindly invited me to interview at Anthropologie instead. While on the URBN campus I had the opportunity to meet with Nicole Sewall (who is now our Managing Director) and discuss my interest in BHLDN. Instead I confessed my love for the brand and declared that it was the only place I wanted to be. Persistence paid off because by the time I got to the airport for my flight back to LA a position had opened up and it was mine.
Callie: I was a fashion assistant at GQ Magazine. I interned at Details Magazine during my senior year of college and when my boss left for GQ, he took me with him. I learned a ton from that job—about hard work, resourcefulness, keeping cool under pressure and working as a team. We put in long hours and the expectations of us were very high which was hard at the time, but I really appreciate it now.
Angela: I went to school at San Francisco State University, but quickly realized that an education from the city itself was going to be more valuable to me than what I was getting in the classroom.  I started working in restaurants, and felt like I was really making connection to the people around me, and wanted to embraced this lifestyle of dressing up every day.  During this time I started to stretch my personal style and adopt a little here and there from the women I encountered.  It became a natural progression for me to become the go-to shopping buddy when any of my friends were heading out to invest in a few new pieces.  When I decided I wanted to explore this as a more full time passion, I found Anthropologie and went to work in the store, where I soon assumed the role of personal shopper.
Walk us through a brief career bio. How did you get your foot in the door at such a competitive company?
Alexa: Like I said, persistence! I was incredibly passionate about BHLDN, I couldn't imagine myself working anywhere else, and I wasn't afraid to tell them how much I wanted this opportunity, despite my complete lack of buying experience. I was there to fight for it. I did my research before the interview and I think they could tell how much effort I put in, and that I would bring that same effort and dedication to my job every day.
Callie: I landed my internship in the fashion department at Details Magazine through my university and once I got my foot in the door, I worked really hard. I sacrificed personal opportunities for work ones–canceling my college senior trip to assist the Editor on a photo shoot, skipping happy hours to work late when I was needed—and it paid off. I was hired full time right after graduation. After about 14 months at GQ, I decided I wanted to try my hand in PR. A colleague hired me at Gucci after I told her I would do anything to work on her team. From there I went to Gap, which eventually took me to San Francisco to work for one of their newer brands, Athleta. Since it was a small team (I was my boss's first hire!) I learned a ton there, branching out from PR into social media, corporate communications, store openings and retail marketing. When the recruiters called me from Anthropologie about joining BHLDN, I knew it was a prospect I couldn't turn down—there were so many opportunities to help grow the brand and to expand my marketing knowledge even further.
Angela: It was somewhat of a mix of timing and luck, and being patient for the right opportunity – while working in my hometown Anthropologie store, and with the not-so-subtle nudge of a dear friend, I applied for a URBN summer internship.  Unbeknownst to me, it was right around the time they were pulling together the team for BHLDN, and my application landed in just the right hands.  A few short weeks later, my bags were packed and I was heading to Philly to assume the role of the first BHLDN Customer Stylist.
What qualities do you think it takes to be successful at your job?
Alexa: A creative sensibility. A keen eye and clear edit. A strong sense of intuition, the ability to follow your gut and have opinions. A love of fashion and also bridal, and a sense of how the two interact.
Callie: Creativity, flexibility, dedication to working as a team , the ability to make quick decisions, a strong commitment to and belief in what you're selling, and a willingness to roll up your sleeves—to name a few!
Angela: This role is all about being an active listener.  I read between the lines of what she's saying to understand the look she envisions for her day, get a sense of her personal style, and the overall vibe she wants to emote at her wedding.  From there it's a matter of pulling together the right BHLDN pieces that captures this image, and ring true to who she is.  The more technical side of my position is a strong understanding of fit and body type.  My main goal is to help my brides find the silhouette that showcases the best version of herself, and the way to do that is to get the fit right.  Because the majority of my consultations are done via phone or email, it's important for me to really understand a woman's body so she doesn't feel like I'm a stranger on the other end, but rather the maid-of-honor we all dream to have.  And, being a total romantic never hurt either – I'm swept away with a new love story every day!
Your office is in Philadelphia, not in a larger creative hub such as NYC or LA. How do you think being a part of a fashion company based out of Philly differs in comparison to companies headquartered in NYC or LA?
Alexa I think it gives me peace of mind! After working in the LA fashion industry, which is such a competitive environment, coming to Philadelphia was like a breath of fresh air – literally. The URBN offices are calmingly beautiful; my surroundings allow me to feel more creative and inspired. Plus I love that URBN is a dog-friendly campus; even though I'm a cat person at heart it's comforting to have pets around, lounging at your feet during meetings. When I look out the floor-to-ceiling window from my desk I see cherry blossom trees and puppies romping around in the dog park. What view could possibly be better? It provides a nice reprieve from the day-to-day that would be impossible in LA or NYC, and ultimately makes me more productive.
Callie: It's refreshing! We have an incredible campus, full of creative, intelligent minds who are trying to do something different in the industry. Our offices encompass our brands—with product and fabric and art work throughout, a green space for our dogs, and open concept workspaces that encourage us to collaborate and share with our teams. There are moments of frustration when a sample needs to be in NYC for a photo shoot in an hour, or we have to take a 5am train to meet with a designer, of course, but overall our Philly home is a huge part of our identity.
Angela: New York and LA have such an established identity, and of course it always evolving, but there's a certain amount of 'that's so LA' or 'so New York' that exists.  Being based in Philly, we get to experiment, and enjoy a safe space to shake everything up – it's like a little creative greenhouse.  Being from California originally, it's been amazing to see my own style stretch to include more of an east coast vibe, and we get all four seasons so one must dress the part!
My role does includes a significant amount of travel!  I just got done with the first leg of our Traveling Trunk show, and I'll be on the road once again in early June to meet our west coast brides.  I absolutely love to travel, and seeing brides get excited about our collection first hand is one of the most rewarding aspects of what I do – there's nothing that compares to seeing that look on her face when she's found her gown.
Tell us a little bit about your position. What are your roles and responsibilities? What does a typical workday look like?
Alexa: A typical workday starts with checking sales! This is something my boss Katherine and I do a bit compulsively, our morning ritual involves sipping coffee while pouring over our daily report, racing to report any news-worthy sales (which are celebrated with high-fives across our desks). As an Assistant Buyer I have a number of daily tasks that involve managing inventory, merchandise flow, samples, etc. and a good portion of my day is dedicated to communicating with our vendors, which I love! I truly think we have some of the best, most talented, and sweetest vendors in the bridal industry. They make my job so easy! I try to devote a portion of each day to reading bridal blogs, looking for new designers, and inspiration hunting. I'm fairly addicted to Pinterest, I'm pinning constantly, and as a buyer it's a great tool for market research. We use these findings to better understand our customer, our "girl," and what kind of wedding she wants, and then we strive to offer her an assortment of pretty accessories to complete her vision.
Callie: I lead all marketing and communications for BHLDN—the PR, social media, digital marketing, search, advertising, partnerships, store openings and events. My day to day varies, but it could include anything from pitching a story to press, to running a focus group, to building a budget. I travel quite a bit—I've definitely become an expert at strategic packing! We're also opening our first West Coast store in LA this summer, so I've been going back and forth pretty regularly which has been exciting. Since we're such a small team, I step in wherever I'm needed, which means I'm always doing something different and I'm always learning. I also have an unbelievable team. Ashley manages PR, Bekuh manages social, and Nicole manages copy—they're masters in their crafts and I would be lost without them!
Angela: I function much like a consultant would in brick and mortar bridal shop, but I take it a bit further and really get into her personal style. For the ladies that can't make the trip to either of our stores, or simply prefer to shop online, I'm able to work with them to create their perfect ensemble, and no detail is too small! Whether it be from the very beginning, selecting their gown and all that comes with, or putting the finishing touches on a look that started with a gown from elsewhere, my day to day is constant phone calls and emails with our customers to create looks that speak to each individual.
BHLDN was launched in 2011, and in just three short years has seen astounding growth.
Alexa, What challenges come along with being a buyer for such a young company?
It's been an incredible learning experience. Given that this is my first full-time position it has been amazing to work for a new brand and watch it grow. It gives me the opportunity to be involved in aspects of the business that I wouldn't normally be involved in at an already-established company. Because we're a tiny team everyone works extra hard, and takes on tasks that fall outside of their typical job description. We like to "wear a lot of hats," as my boss would say. It's challenging in the sense that you feel a bit like a tiny anonymous fish in a sea of successful retailers; not everyone you meet is familiar with the brand (or knows how to pronounce it!) which is humbling, and at the same time so exciting when you meet someone who says, "Oh, I love BHLDN!" It also took us a little while to really develop our identity: who we wanted to be as a brand, how we wanted to distinguish ourselves from the rest of the industry, and to really identify who our customer was. What's her personal style? Where is she getting married? Is her wedding a grand affair, or an intimate ceremony? Is she more traditional or does she want to take risks on her wedding day? I feel like at this point we have a pretty strong grasp on who she is, but it's a constant learning curve – which is what makes it fun!
Callie, What challenges come along with being a Marketing Director for such a young company? How does working for BHLDN differ from your past roles with fashion brands (Gucci, Gap)?
To me, the biggest challenge of working for a young company is brand awareness—there are still people out there who have no idea what BHLDN is, which is much different than working for a company like Gucci or Gap. But, it's also one of the best things! There's no such thing as status quo here. Everything we do is with a fresh perspective. If we need to make a change in order to do something better, we're small enough to do it. We don't have to change the mentality of 10 million people who already have their ideas on who we are.
Angela, What challenges come along with being a stylist for a young company like BHLDN? How has your role as a stylist at BHLDN differed from your role at Anthropologie?
Being part of such a young brand has been amazing!  There really are no rules, and we get to create and adapt as we go, which often means wearing many hats (or veils, or hairpins, or tiaras…).  My role with BHLDN has afforded me the chance to dip my toe in the merchandising world, be very hands on with marketing events, and offer up an opinion when developing new collections with the buyers… just to name a few!  This is so different from Anthropologie simply because its ever changing.  While I was in the store, there was somewhat of a more clear cut path, whereas my role here spreads like a web and is constantly evolving.
What is your favorite thing about your job? What is the most challenging?
Alexa: My favorite part about my job is that it allows me to be creative. There was a day last year when I was pulling together inspiration for the one-of-a-kind vintage flower crown collection that we have online now by Parisian designer Murmure and I turned to my boss and said, "Is this really my job right now? This is incredible." I feel lucky every day. The most challenging part is creating a balanced assortment. Not every earring can be a clear crystal chandelier. How do we keep it fresh? This is where my boss and I make a great team because she's a bit more East Coast preppy/glamorous whereas I'm much more West Coast bohemian so there are always a few items in the assortment that are distinctly "us," but we balance one another out nicely.
Callie: My favorite thing about my job is that every day is different. One day I'm on a plane to join the Chicago store team for a book signing and the next I'm writing talking points for our managing director's interview with the New York Times. It's fast paced and there's tons of room for growth and change. The most challenging is when we have to say 'no' to opportunities because our team is so small. Sometimes we just don't have the bandwidth to do everything we want to do.
Angela I love that ah-ha moment, the moment when she knows she's in *the one.*  When all of a sudden the little girl fantasy melds so perfectly with the woman she is now, and then boom–she's a bride!  And, because so much of what I do is through phone and email, seeing her articulate that experience in words is invaluable–you can feel her energy as she types a thrilled 'it's perfect' email, and that's a beautiful thing! This biggest challenge is getting her to trust the online process. I think many still feel it's quite unorthodox to make such a special purchase without ever having seen the gown, and I know it's hard to believe that there's someone on the other end that can guide them to the right one–but I love this challenge!
Alexa, after your internship at Vogue, you decided to try your hand in buying. What stood out about buying accessories over buying clothing for you? How did your time at Vogue influence your current position at BHLDN?
I had always thought that I wanted to work in editorial because I love to write, which is what led me to the internship at Vogue. It was an amazing experience that exposed me to much of the fashion industry, ultimately though, it just felt too far removed from the product. I wanted to be surrounded by it constantly, interacting with it, and being creative with it. Which is exactly what I do every day now, play with beautiful accessories! Accessories stood out to me because I am first and foremost a lover of all things sparkly. Accessories have a lot of attitude and they really are the finishing touch. I have come to possess a great appreciation of veils since I started this job. I never thought of myself as a veil girl – more likely to opt for a fresh flower crown on my day – but have since been transfixed by their transformative powers and the way they can complete a bridal look. However I am extra lucky because I also get to buy lingerie, which has been a great love of mine since I dragged my family all over Paris at 14 years old to visit various French lingerie shops during our family vacation. My little brother never quite recovered.
Callie, what do you find most valuable in a team member (be it someone above or below you in the hierarchy)? What types of individuals stand out to you during an interview?
Honesty. I've been surprised at how many people I've come across professionally who don't say if something's wrong—if they catch a typo, if they have too much on their plate, if they're displeased with the work someone else puts forth. I think sometimes people mistake directness for criticism, which is unfortunate. I really like it when someone can give or receive honest feedback and make changes for the better because of it.
The interview candidates who've stood out to me have all been smart and eager to learn. I don't need an exact match with the job description, but I do want people who are willing to go the extra mile, to expand their scope, and who will step up to the plate without hesitation when needed
Angela, what advice would you give to brides as she plans and styles their weddings? How did you become an expert in this area? Where do you look for inspiration?
I always suggest looking around at your day to day, and using what you already love as inspiration.  If you're home is filled with mid-century furniture, seek out a reception venue that has a similar aesthetic, or if you're most at ease in a cotton maxi dress, go for a gown with the same silhouette in a more elevated fabrication.  A wedding should be an expression of the couple, and all the best ones I've attended have had an obvious stamp of the bride and groom.  The goal is to have every aspect of the day feel like a spiffed up version of what you two are already all about.  If you're like me and you've never spent any time thinking about your own wedding, by all means take a wander through Pinterest and the blogs!  Just remember, the reason we adore these weddings is because they feel true to the couple.
Most of my inspiration comes from non-bridal resources–usually fashion and lifestyles blogs, and the cities I've explored, and my favorite way to build a color palette is with pictures of food. In food shots, you can see super clearly how colors will play off one another, and some of the most interesting combination are created. One of my favorites started with a piece of carrot cake reminiscent of what was served at my parents' wedding, and I'm dying to style a day around an image of a roast fish I came across–gorgeous magenta, chartreuse, rust, and lime!
Alexa, BHLDN, and its entire family of brands, are known for their special and unique accessories. When buying, what does your team look for? Where do you find such one-of-a-kind accessories?
We start each season with a series of inspiration meetings across the various buying teams – apparel, accessories, and décor – where we brainstorm ideas and start to pull together images. This helps to unify our different categories so that we are presenting a whole and cohesive story each season. We talk about what's inspiring us currently, whether it's books, movies, exotic locations, runway trends, etc. This is my favorite part of the season! From there we embark on our separate missions of finding product. We regularly attend markets in New York and Paris, Paris especially is where we find many of our really special niche designers. The history there is incredible – some of these artisans have passed techniques down through generations of their family, it's a way of life to them.
We also have some very talented resources that help us develop product to match the visions in our head. In that sense we also get to play "designer" a little bit. And of course, as accessories buyers, we are constantly going back to the gowns. We work very closely with the apparel girls so that if this dress needs a belt, or that one would look amazing with a sparkly statement necklace, we make sure it's in the assortment.
Callie, what is the best professional advice you've ever been given?
'Give credit where credit is due.' I'm not sure my mentor and former boss Tess ever actually said that to me, but she definitely lived it. I came from high fashion, where many times the more cutthroat you were the further ahead you got. Tess didn't operate that way. People knew she was smart and they knew she was an incredible leader, but she didn't go around flaunting her accomplishments. She was always the first to pass credit over to her team when it was warranted. The people who reported into Tess were empowered by it, and her colleagues admired her for it.
Angela, styling for BHLDN is unique in that you style not only a single look but an entire event. From the wedding dress to the color of the bridesmaid's bouquets, you're involved in styling various facets of the wedding. How do you go about taking a brides vision and making it a reality?
This goes back to being an active listener. Through our conversations, I try to pull out the few factors that will really bring her vision to life, and then help her to realize there's no need to sweat the small stuff. As the self appointed maid-of-honor to many, I aim to be that voice that reminds her that at the end of the day she's walking away married to her partner, and the rest is just the icing on the cake (pun intended). And, while the icing is important, it should add to your joy and never cause heartache. If she trusts her gut just as she did when she said 'yes' to that proposal, the decision become much easier!
What advice would you give to your 23-year-old self?
Callie: Trust your instincts—when it comes to work, your health, your safety or your feelings–they're usually spot-on.
Angela: Quiet down and listen to that inner voice–whatever is coming is already on its way! I've always had a bit of a never-satisfied gypsy spirit, and at 23, I took a solo month long trip through Italy, after which suddenly everything made perfect sense. Buying that ticket was the most thrilling and terrifying purchase I've ever made–online no less–but what came of that leap of faith has shaped so much of who I am. I hope I never lose the guts 23-year-old Angela had!
And Alexa, considering you are 23, what advice would you give to your 18-year-old self?

Alexa: Keep believing in yourself, and don't be afraid to go after what you want. During the orientation meeting my freshman year of high school we had to go around in a circle and say what we wanted to be when we grew up. Most kids were uncertain or gave somewhat vague answers but I calmly asserted that I wanted to be "a wedding gown designer." I got a lot of weird looks that day, but I look at where I am now and I couldn't be happier! Oh, and please stop wearing that studded belt. Seriously, take it off, you do not know nor never will know how to skateboard.
Darlene Campos rachel mcginn photography jackie saffert