Pull out your wedding planner and pull up your Pinterest boards, because wedding season is coming and the industry experts have spoken. Whether you've been preparing for this since you were a child or panicking about it since the question was popped (or both — sorry for the reminder), this day will be memorable and the pressure to make it perfect can be stressful.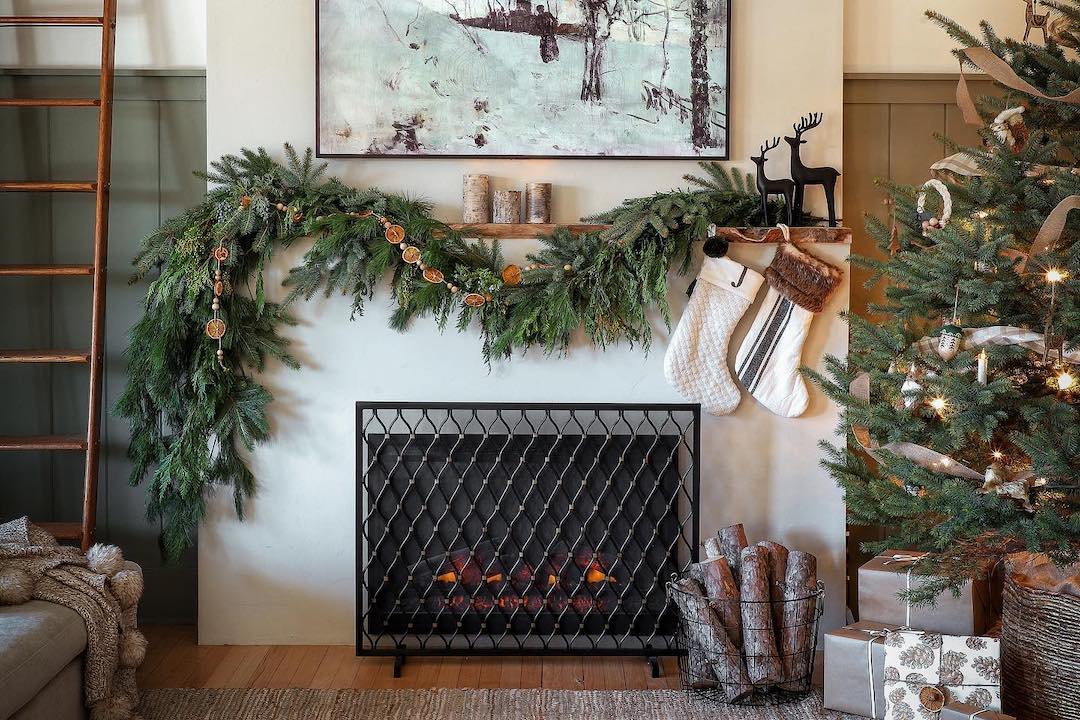 there's still time to deck your halls
While experts have told us what they don't want to see in weddings this year, they're now weighing in on the new trends that will inevitably make their debut. So before you continue to plan your big day, here are 9 wedding trends for 2018 that might surprise you as much as they inspire you.
1. Bold color
"I expect that brides in 2018 will start to deviate from the very popular and prevalent blush, ivory, green palette. I think more brides will start embracing stronger colors. Whether their palette features neutrals with a bold color pop or a pairing of multiple bold colors, it will be a lovely departure from the overdone, muted palettes of the past two years."
2. Multiple Course Meals
"Sit-down meals are still in fashion, but with a twist. Expect to see small plates and added courses, giving guests the chance to enjoy lots of options on a smaller scale, and giving couples a chance to experiment and customize their menu."
3. Destination Weddings
"Riviera Nayarit, Mexico is popping up more and more, which lends to the trend of couples wanting to experience authentic culture rather than tourist spots. St. Lucia, Aruba, and La Romana, Dominican Republic can also be considered emerging, with more and more heavy-hitter hotel chains claiming their spot and building more all-inclusive options for couples to consider in these areas."
4. Iridescent is having a moment
"In 2017, there were small iridescent touches in fashion, décor, and even makeup. But in 2018, it's going even more mainstream in weddings. Think linens, flatware, glassware, and backdrops that will have an ethereal and otherworldly quality."
5. Lounge areas and relaxed seating
"Lounges have certainly been more and more popular with weddings in the last few years, whether they are used for a cocktail hour setting or for dinner for guests who are comfortable with less formal reception seating. Lounges are especially amazing at filling a space, so if your venue is a little too large for your guest count and you'd like to make more use of the space, lounges will fill that space nicely!"
6. Geometric Shapes
"Geometric shapes will be very popular at weddings; many being used as centerpieces in the form of hexagonal terrariums or lanterns filled with succulents or florals."
7. Single Flower Installations
"Instead of spreading their floral budget to have individual centerpieces per table, brides have opted to invest everything in a single, eye-catching floral arrangement to be the focal point of their venue! Think dramatic archways, flower walls, or giant centerpieces on either side of an entrance or altar."
8. Dahlias and Spray Roses
"Dahlias have become a bride favorite for their unique design and personality! The biggest perk about these pretty petals is that they come in a wide range of colors — ranging from vibrant solids to soft ombre pastels. While garden roses have always been a bride favorite, we're seeing a shift toward using smaller, multiple blooms in arrangements for a more complex bouquet. Spray roses can transition seamlessly across different wedding styles and come in a wide range of colors!"
9. Marble and Metallics
"One of the most classic of all design materials, marble has once again taken the design world by storm. It's highly popular in the world of interior design, and has crossed over into fashion and events. Since you're clearly not going to haul in literal tons of the dense, expensive material at your wedding, you'll want to familiarize yourself with the many accents that come in faux-marble finish. Further, marble looks exquisite with metallic, so consider combining marble candleholders, stands, or pillars with metallic traditional and LED candles, or feature both marble and metallic votive holders and stands in the same table."