Discovering a foreign country with nothing but a backpack on your back is perhaps one of the most liberating experiences an Everygirl can have. However, that feeling is often accompanied with sheer confusion on how to equip yourself for weeks of travel with just a handful of items at your disposal. We heard many of you were seeking advice on this subject after reading our Weekend Packing post, and we listened! So here it is: The Everygirl's Guide to Packing for Backpacking.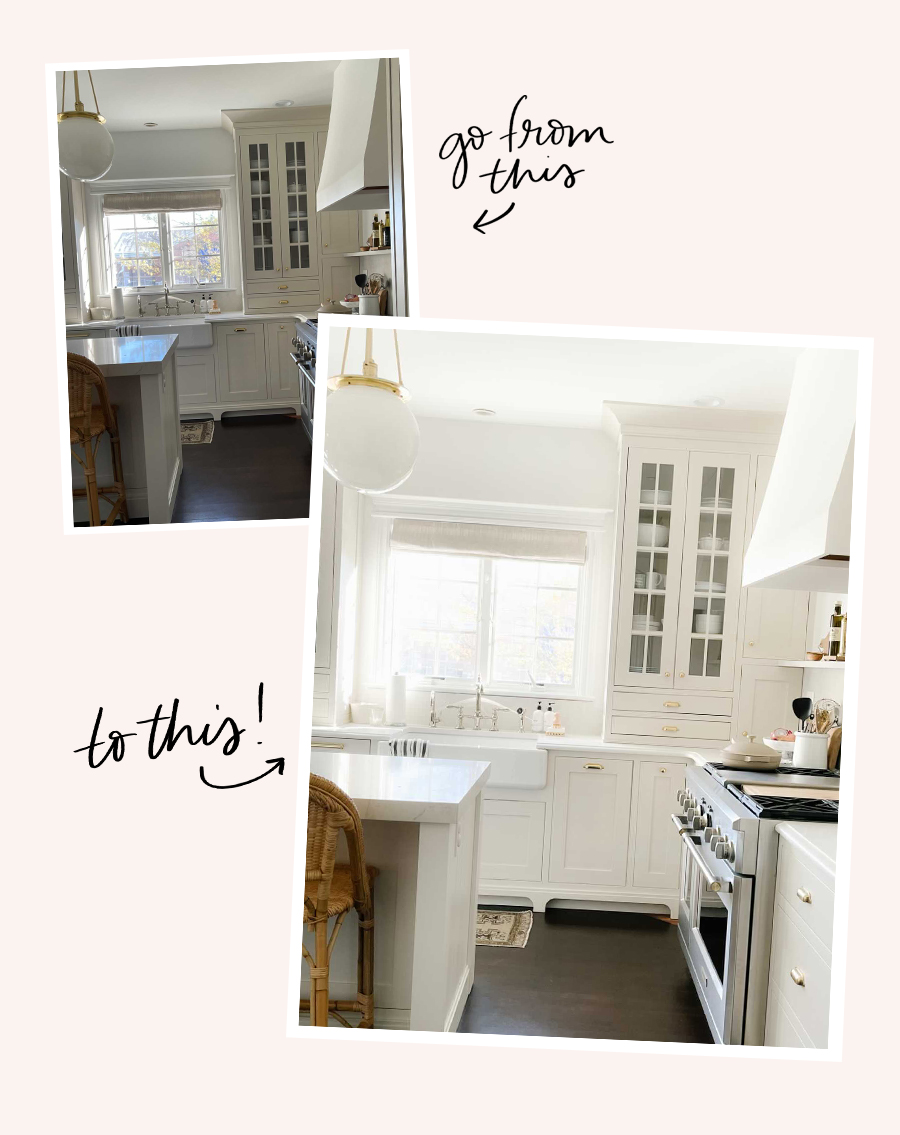 NEW! The Everygirl Presets for One-Click Editing
We just launched mobile Lightroom presets, available for download right now! A beautiful photo is literally just a tap away. And with nine different styles from moody to ultra bright, you'll have endless editing options.
GRAB THE PRESETS >
In your closet:
With limited real estate to work with, your wardrobe pieces need to earn their spot in your bag. In other words, items that can be worn for any occasion, multiple ways, and require little care or maintenance. Darker colors travel better and won't be as noticeable when you wear them over and over again in your travel photos. However, if you don't want to sacrifice bright colors, opt for a pattern instead. This will disguise wrinkles and hide stains better! Here's what to keep in mind while you're packing:
On your feet:
Your shoes will take up the most room of any item in your bag, so choose footwear wisely. Your choices should match every piece of clothing you bring, be able to be dressed up or down, and above all be comfortable! Absolutely no new shoes allowed! You do not want to be worrying about blisters when you've got so many sights to take in.
Keds: If wandering about the city is the limit of your physical activity (i.e. not hiking Cinque Terre or traipsing through the jungles of Chiang Mai) Keds could be the best sneaker option for you. They take up very little space, and these classic little sneaks are a chic alternative to the clunky Nike trainers. Plus, they are a snap to clean.

Gladiator Sandals: If you can only bring one shoe, it should be a leather gladiator sandal. They're comfortable, provide ankle support for miles of walking, and you can dress them up or down. Metallics are the most neutral options, but brown and black are also solid choices as well. Hint: Whatever you bring, make sure they match your cross-body.

Shower shoes: One of the most fun parts of backpacking are the adventures you'll encounter in your hostels. One of them is sure to include some sketchy shower conditions (that make for some fantastic post-trip stores, so shoes to wear in the shower are an absolute must. Instead of bringing a pair of rubber flip flops that take up space, just save a pair of your pedicure sandals next time you go to the nail salon. They can be rolled and folded into next to nothing, so you have more space for shoes you'll actually wear!

In your makeup bag:
How to pack:
The bag: Is potentially the most important decision you'll make, and will take some research depending on your needs. REI has some great options. Head to your local store to try on a few different sizes and styles. See which features are best for you, and use those as a checklist for shopping other online retailers.

Packing cubes: Make your pack easy to organize. Roll your items to prevent wrinkling and store them in a packing cube specific to each category: tops, bottoms, accessories, etc. to avoid having to rifle through your bag each time you want to find something.

Shoe bags: Your shoes will (obviously) get dirty! Bring enough shoe bags for each pair, so you can protect the rest of your items in your pack!

Gallon Ziplock bags: To stuff dirty items in and to avoid smelling up the rest of your clothes.

Woolite packets: You'll need these to wash your clothes (underwear, at least!) in the sink.

Wrinkle spray: This magic solution comes in the perfect travel size and magically eliminates wrinkles in seconds.
So tell us, what have you found to be especially helpful when backpacking abroad in warmer temperatures?
Photos 1, 2, 3 via Gary Pepper Girl