"Buy leather jacket" has been on my to-do list for literally eight years. I've almost made the commitment about eleventy billion times, yet always shied away due to price or wavering or just generally not being ready to embrace my inner Southside Serpent. Then in a magical period I like to call "four months ago," I was in a tizzy right before a wine tasting event in which I felt pressure to ~look cool~. At a loss, I found myself wandering around Nordstrom 18 minutes before the start of the event, frantically grabbing different tops like "is this the one?!" (This is also some insight into how I approach dating and it's going really well, thanks.) It's funny in times of distress how your budget goes right out the window and you're just like I NEED SOMETHING NOW and then throw it on in the bathroom after ripping all the tags off. Just me? Cool, cool.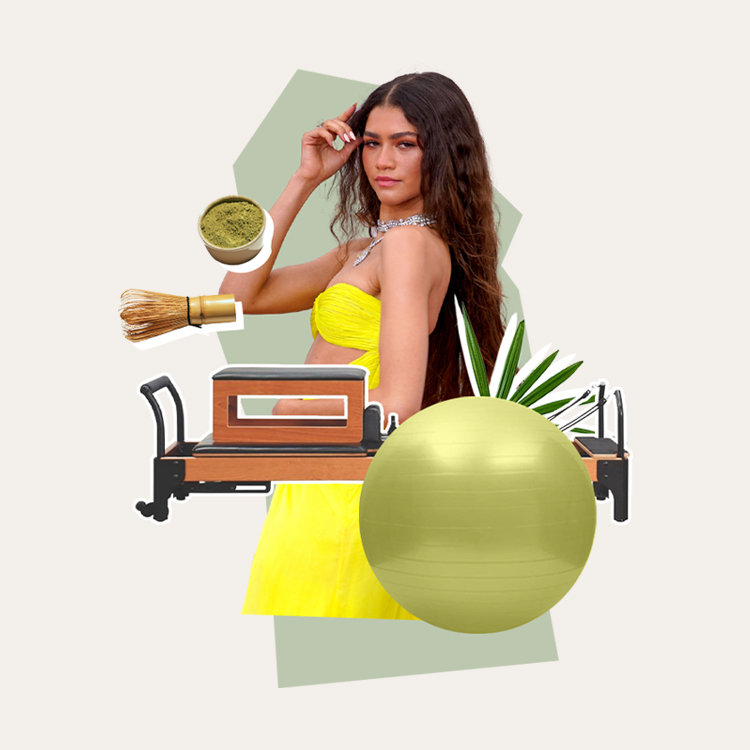 she's (kinda) just like us!
Happily, my impulse purchase worked out better than that one time Samantha bought a chemical peel on a whim. The faux leather jacket I picked up is now one of the top most complimented items in my wardrobe and my go-to outwear for basically every occasion. So if you're looking for your own personal nirvana-in-a-coat moment, shop on.
Choosing between real leather and vegan leather / polyurethane
There are SO many options for "leather" jackets these days and each comes with its own set of pros and cons to consider before you hit add to cart.
Real Leather
PRO: Actual leather is incredibly durable and will last basically forever. It only gets better with age, like the classic silver fox Steve Carell (you thought I was going to say George Clooney, didn't you? Much love to the Cloon, but have you seen Steve Carell lately?!). Any wear and tear on leather actually makes it look better, more interesting, and more irresistibly biker chic.
CON: Real leather can be controversial because it is made of the hide of animals (usually cow, sheep, or lamb). It's also a by-product of the meat industry, the consequences of which can be pretty horrifying. This is down to your personal preference and feelings — buy / shop what feels right for you.
PRO: Some polyurethane and man-made materials can have an awkward fishy smell that is avoided with the real deal. Same re: feel.
CON: Real leather is usually the most expensive out of all your options. There are really no "budget" options for real leather. It's just expensive, full stop.
BOTH: There are some debates that real leather might actually be more eco-conscious than man-made materials, if it is made with more sustainable production methods. There is also recycled leather to consider. You can make up your own mind about this because I trust your judgement and so should you, fam.
Vegan Leather /
Polyurethane
PRO: Vegan leather is cruelty-free, which means no animals were harmed in the production process. Elle Woods approved.
CON: It's a synthetic material, which comes with its own problems with production and pollution.
PRO: It's usually very affordable which is a huge bonus against the pricey cost of real leather.
CON: It doesn't have as much give or durability as real leather.
PRO: Vegan leathers have come SUCH a long way (honestly, same) and are now available in a multitude of options — some of which are vastly better quality than others. There is no catchall standard anymore than faux leather / pleather / vegan leather is "bad" and real leather is "good." I currently own a faux leather jacket and I would honestly never have known the difference, it's THAT good.
Here are a few pointers to keep in mind when shopping for your leather jacket:
Look closely at the breakdown of materials. If you're shopping for real leather, it should say "100% leather," "100% lambskin," etc. If you're shopping for faux, it should list either only polyurethane or a combination between polyurethane and another fabric like viscose.
Read the reviews, they are your literal best friend. Because of the vast difference in quality and manufacturing, even something listed as "100% leather" can be a low-quality option and actually a worse buy for your money then a faux leather jacket. Read the reviews and don't be afraid to reach out to shops and ask questions! Many retailers like Everlane, Nordstrom, Madewell, etc. offer an option on their websites to ask a customer service rep about a piece.
Consider the price versus what you are getting. If the jacket is only $35 but listed as "100% leather," alarm bells should ring.
Check the return policy. Since you're buying an investment piece and spending a chunk of change, make sure that you'll be able to return the jacket if it doesn't show up as advertised or if it doesn't work with your shape/wardrobe/etc.
As a consumer, use your judgment first and foremost when shopping for leather and/or faux leather. Think of a leather jacket (whether it's real or faux) as an investment piece for your wardrobe and something you will wear and own for years to come. Below, we've listed a few of our favorite options for both real and faux leather jackets at a couple of different price points to get you started. And don't miss our styling suggestions — scroll to see!
Budget
Topshop
A great price and tons of high reviews — plus, it's an Everygirl reader fave!
BLANKNYC
Three of our editors own this jacket — including me! It's great quality for faux and the gold hardware is a detail that's rare in a black leather jacket. Plus, tons of 4 and 5 star reviews! Highly recommend.
Invest
Blank Denim
Cropped silhouette + cream color = DREAM
Splurge
How to style a classic leather jacket
The best part about a leather jacket is that it works with literally any outfit. Tee and jeans? Add a leather jacket and you're instantly radiating James Dean meets Cole Sprouse vibes. Fancy dress? Add a leather jacket and you're cool girl chic. It's that easy.
For Work
Leather Jacket / Turtleneck / Ponte Pants / Pumps / Tortoiseshell Earrings
Leather Jacket / Midi Dress / Booties / Tote Bag / Hoops
Leather Jacket / Ribbed Sweater / Tie Waist Pants / Tote / Loafers / Red Lipstick
Leather Jacket / Cashmere Sweater / Hoops / Mules / Wide Leg Trousers
For Weekend
Leather Jacket / Denim / White Tee / Chucks / Purse / Sunnies
Leather Jacket / Floaty Top / Straight Leg Jean / Heels / Statement Earrings
Leather Jacket / Jumpsuit / Earrings / Crossbody / Mules
Leather Jacket / Grey Hoodie / Leggings / Boots / Aviators