I will be the first person to admit— at first, I was a bit skeptical about watching Downton Abbey. Maybe it was the fact that it airs on PBS (the last show I regularly watched on PBS was Arthur), but after months of hearing nothing but great things about Downton, I finally sat down and watched the pilot. Then the second episode. And the third. Before I knew it, I was hooked. I finished the first two seasons in an alarmingly short period of time, and now happily tune in every Sunday to watch the drama of season three unfold. From the Crawley's glamorous 1920's-era wardrobes, to the dramatic and sometimes tumultuous events that occur at the estate, I just can't seem to get enough of Downton Abbey!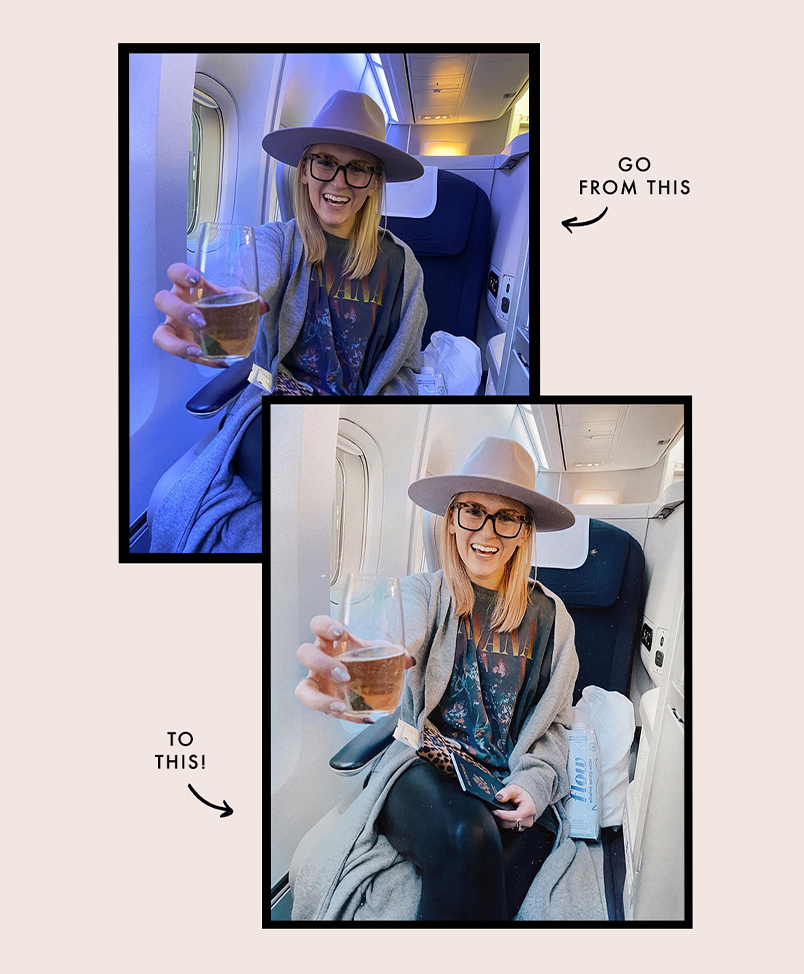 Want to style, shoot, and edit your photos perfectly every time?
We're sharing our secrets to photo editing in our all-new online course, Mastering Photo Editing On Your Phone. Enrollment closes on Thursday, so grab your spot now!
For Downton newbies, the third season of Downton Abbey recently premiered in the United States and has delivered much expected drama, glamour, fashion, and even— a wedding (almost two)! The show, set in early 20th century aristocratic England, revolves around the upscale Crawley family of Grantham Estate and their "downstairs" help. In past seasons, the sinking of the Titanic and World War I presented challenges to the family's way of life. However this season, social change and modern ideals threaten the traditional, aristocratic world the Crawleys hold so dear. Both the Crawleys and their staff will have to adapt to the rapidly changing times.
So what makes Downton Abbey stand out in our society where historical television dramas are becoming more prevalent and popular? Downton manages to portray not only the dramatic difference between the lives of those living upstairs and those that live downstairs, but also highlights the special bonds that form between the Crawleys and their help. In their world where the importance of class rank is threatened by social change, a familial relationship develops between the residents of Downton as they navigate these changes together. Social barriers are broken down as deep relationships flourish between the Crawleys and their help.
Since we are currently three episodes into season three, here are my three favorite moments of this season:
1. I am a classic romantic; I admit it. My heart almost burst when Lady Mary and Matthew finally got married in episode one! Although I was a little disappointed we only saw half of the wedding ceremony, the episode highlighted everything I love about Lady Mary and Matthew's relationship. My favorite line of the episode came at the beginning of the wedding ceremony. Matthew whispered to Mary, "You came. To be honest, I wasn't completely sure you would." To which Lady Mary responded, "I'm glad to hear it. I should hate to be predictable."
2. The sharp-tongued Dowager Countess, played by the magnificent Maggie Smith, has always been one of my favorite characters. She is the wittiest and most opinionated member of Grantham Estate and is ready to share her words of wisdom at a moment's notice. I am always eager to hear whatever advice (which is sometimes inappropriate, but always hilarious) falls out of her mouth. The night before Lady Edith's wedding, the Dowager Countess has more than a few words of advice for Edith, with my favorite being, "No bride wants to look tired at her wedding. It either means she's anxious or she's been up to no good."
3. Last, but certainly not least—the fashion. If the ladies of Downton know one thing, it's how to dress. From their fabulous dinner dresses, to their more traditional riding wear, the outfits of each episode make me wish I lived in the 1920's. As much as I loved the traditional Edwardian fashion showcased in the first two seasons, I can't wait to see how the women of Downton adapt their wardrobes to the more modern styles of the 20's.
Do you watch Downton Abbey? Which episode of season 3 has been your favorite so far? Who is your favorite resident of Downton Abbey, and why? While the Dowager Countess will forever hold a place in my heart, Lady Mary is my favorite. Her strong will and quick wit, combined with her incredible fashion sense, makes her a force to be reckoned with. A close second to Lady Mary is the sweet lady's maid, Anna. She is genuine, kind, hardworking, and fiercely determined— love her!
Happy watching!
Crawley daughter image via// Crawley family image via// servants table image via// wedding image via// Dowager Countess image via// Lady Sybil image via