The world is a pretty massive place and deciding on your next vacation can be tough. You might have a travel bucket list or maybe you're like me and you just go wherever the travel deals lead you. But either way, deciding on a new-to-you city to visit doesn't have to be so tricky, especially when you factor in your personality, particularly your astrological sign.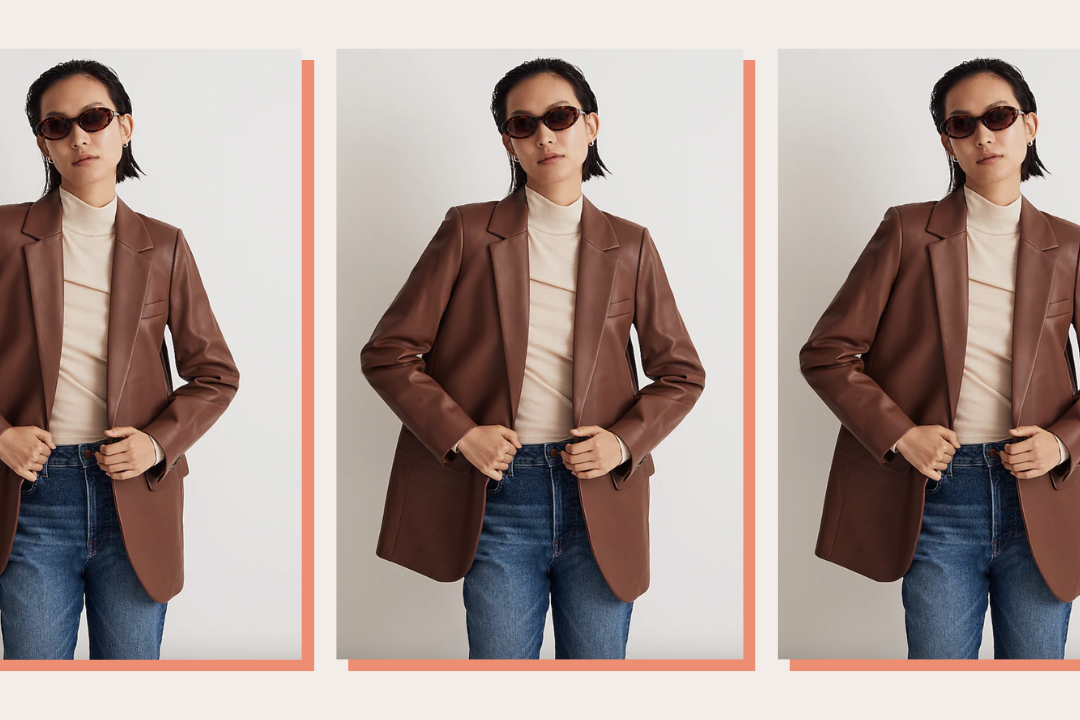 time for your fall wardrobe update!
Whether you're a sensitive Cancer or a perfectionist Virgo, there's a destination that's perfect for your specific character traits. And with 2020 being the year many destinations are celebrating anniversaries, there's no better time to travel.
Capricorn: Finland
Caps are pretty goal-driven and have killer focus. So, why not make a visit to Finland? It's estimated Finns consume more coffee per capita than any other country. That's enough caffeine to keep anyone focused. There are practically coffee shops on every corner you can dip into for a drink or light bite. Of course, a biz-focused Capricorn needs to unwind, and no one does relaxing saunas better than the Finns. Allas Sea Pool is popular among locals and tourists in Helsinki. For serious foodies, take a two-hour drive to Turku for some seriously great eats, like Kakolanruusu, which is the site of a former prison, or enjoy a night cap at E. Ekblom.
READ: Why Finland Should Be the Next Spot on Your Travel Bucket List
Aquarius: Dubai
An Aquarius pretty much does their own thing, and their style is usually on point. Hop on that long flight to Dubai and revel in everything it has to offer. You'll probably head to the Burj Khalifa, especially if it's your first time in the country. But new for 2020 is Ain Dubai, which is expected to be the world's largest observation wheel at almost 700 feet. This is a sure-fire way to take in the city and snap some Instagrammable moments. And if you're a serious foodie, the annual Taste of Dubai should be a stop on your itinerary in March.
Pisces: Nashville
Besides being the place to be for bachelorette parties, Nashville is an amazing destination for the artsy, creative Pisces. Even if you're not into country music, honky-tonk bars all along Broadway are a must-visit. Bounce from one to the next and without a doubt make a stop at famous Tootsies. The space is tight, but you'll have a great time and make friends fast. Also, even if you don't stay at the chic Thompson Hotel in the Gulch section of the city, pop over on the weekend and head to the rooftop for a gorgeous view of the city and to hear the DJ spin.
READ: 3 Ways to Spend the Day in Nashville
Aries: New York City
The Big Apple will check off every requirement on the list for the adventure-loving, bold Aries. You can handle the crowds in touristy Times Square, but you'll probably want to head to at least one of the other boroughs to get a true New York experience. The pizza at Roberta's in Bushwick Brooklyn is worth the wait, or hop on the A train to Bed-Stuy tiki bar, Super Power, for great frozen drinks and $1 happy hour oysters. Head to Flushing, Queens for hand-pulled noodles at Xi'an or roam the food court at New World Mall, which features around 30 food options.
READ: The Everygirl's Weekend City Guide to New York City
Taurus: Charleston, SC
A Taurus is down to earth (get it, because you're an earth sign?), but you also love a bit of luxury. Ask anyone who's been to Charleston, South Carolina and they'll probably tell you it's an absolutely charming, beautiful, Southern city. Camp on the beach with Edisto State Park and make a reservation in one of their cabins or villas. But for some serious luxury, The Spectator is where you want to check in. In addition to daily breakfast in bed, all guests receive personal butler service. Use this as your opportunity to relax, but also get those personalized recommendations on all the places to see and eat while in the coastal city. 
READ: The Everygirl's Weekend City Guide to Charleston, South Carolina
Gemini: Puerto Morelos, Mexico
Geminis likes a little bit of this, and then some of that. Switching gears with ease makes a place like Mexico a no-brainer. When you want the relaxation and quiet, head to Puerto Morelos. Less than 30 minutes from the Cancun airport, it's a serene destination that's far from the party scene.  
All-inclusive resorts tend to get a bad rap for watered-down drinks and bland food, but a resort like Grand Residences combines luxury with accessibility. Also, the area is perfect for diving, with the nearby barrier reef that's a protected National Marine Park. After you're done relaxing, when you want to turn up, Cancun is just a short ride away.
Cancer: Aruba
Cancers are all about family and nesting. Visiting Aruba means you can have it all. The island is small enough, just 21 miles long, so you can see almost everything in a matter of days. Lounge on one of the many sandy beaches or leisurely explore the art of San Nicolas, either on your own or with a mural arts tour. And Boardwalk Boutique hotel, run by twin sisters, is sure to be the quaint vibe you crave so much. It's less than five minutes from popular Palm Beach and some of the hotel's newly designed casitas feature outdoor showers and hand-painted murals that are sure to make you never want to leave. 
Leo: Guadeloupe
Everyone can appreciate a great view, but Leos are really all about taking in the gorgeous views. Guadeloupe tends to get left out of the conversation when it comes to tropical destinations for Americans, but this French-speaking island is worth a visit. Even if you don't speak the language, beauty needs no translation. Head to Les Saintes to view what UNESCO has designated as one of the most beautiful bays in the world. For a true experience to take in the beauty and color of Guadeloupe, head to the Sainte Anne outdoor market, which, when I visited, sold every imaginable spice and variety of rum you can imagine, in addition to handmade souvenirs.
Virgo: Chicago
Spotting beauty everywhere is something observant, picky Virgos do well. The architecture of Chicago buildings is sure to please anyone and something you can marvel at for hours. Try a boat tour that highlights what makes the city and its landmarks so special. While Chicago winds are no joke, a summer in the Chi is the perfect place to be, even if just for a weekend. Heading into its 40th year, the annual Taste of Chicago is a foodie's dream. The event showcases all the Chicago food scene has to offer, which is so much more than deep dish and hot dogs.
READ: The Everygirl's Weekend City Guide to Chicago
Libra: San Luis Obispo, CA
Balance is the key to keeping every Libra happy. Find that happy place on your scale by heading to San Luis Obispo. Halfway between Los Angeles and San Francisco, you can get in a light workout and sip some vino on a Paso Robles wine bike tour or explore the variety of eateries in the booming Tin City neighborhood in Paso Robles. If you're feeling tense, a stop at the Sycamore Springs Resort and Spa should be on your schedule. Even if you don't choose to stay at the hotel, the mineral springs water need to be experienced. The hillside hot tubs are beautiful any time but feel especially tranquil at night. 
Scorpio: Germany
You're not mean or hard to handle, you're just a passionate Scorpio and maybe a bit intense. If you haven't made your way to Germany just yet, 2020 is the year you'll find tons of activities, particularly highlighting the 250th anniversary of Beethoven's birth. A visit to the Cologne Cathedral, the second tallest building in the city and a UNESCO world heritage site, should be at the top of your list. Also, Berlin is overflowing with yearlong events including the Cherry Blossom Festival and Jazzfest.
Sagittarius: Ghana
If you missed the 2019 Year of the Return, Ghana should still be on the bucket list for the Sagittarius who's always seeking growth and has a natural quest for knowledge. Accra, the capital city of Ghana, has everything your heart can imagine. Soak up the sun at Labadi Beach or flex your negotiating skills at Makola Market. A trip to Elmina Castle, where enslaved Africans passed through the "Door of No Return" before enduring the Middle Passage, is sure to be an emotional but a life-changing experience.