Tucked away in the foothills of the northern Italian Alps lies a small sliver of paradise called Lake Como. With plunging mountainsides, candy-colored hilltop villages, glorious sunshine, and a sparkling waterfront, there is no doubt this area is an Italian dream, not to mention one of the country's best kept secrets. (That is, until now…)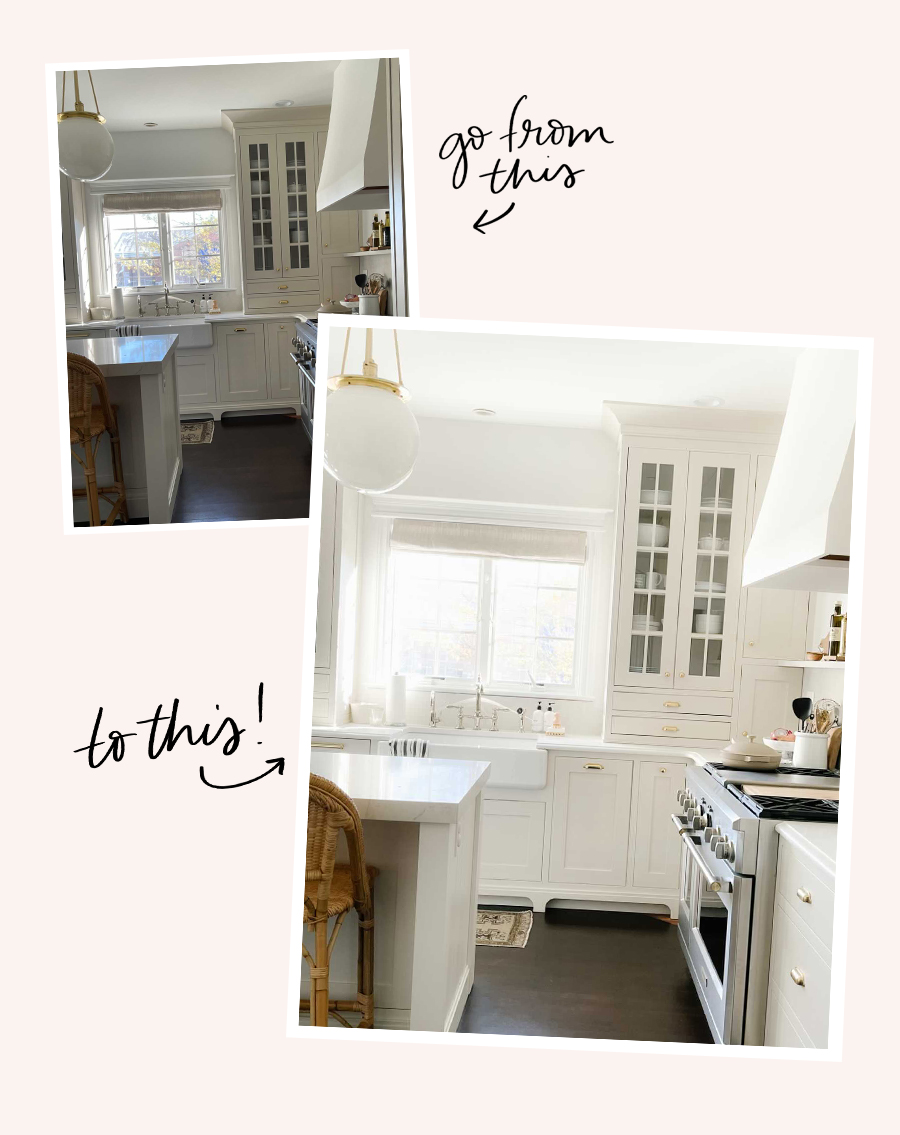 NEW! The Everygirl Presets for One-Click Editing
We just launched mobile Lightroom presets, available for download right now! A beautiful photo is literally just a tap away. And with nine different styles from moody to ultra bright, you'll have endless editing options.
GRAB THE PRESETS >
So if you've been yearning for a place of peace and beauty — or simply somewhere that will take your breath away, over and over again — look no further, as these soothing shores have you covered. Below are six reasons why Lake Como needs to be your next travel destination.
1. An early morning cruise around the lake will infuse you with a lifetime of inspiration.
When it comes to Lake Como, there is no better way to discover its breathtaking beauty than by boat. As you ride along the gentle waves taking in the snow-crowned peaks in the distance, as well as the lush, unspoiled landscapes within reach, trust me — it won't take long before inspiration starts rushing in.
And thanks to the countless number of boats, ferries, and steamers offering rides all throughout the day, there are plenty of opportunities to get out on the deep emerald water and cruise around. Although, for an extra serene experience, I recommend hopping aboard early in the morning. This way, you can bypass the crowds and have more alone time with Mother Nature.
2. There is an abundance of fairytale-like villages waiting to be explored.
Once you've found yourself on the water, you'll immediately notice that Lake Como is not only comprised of mesmerizing natural beauty. It's also home to an abundance of stunning, picturesque villages. Think: colorful villas clustered along beautifully manicured hillsides; unruly ivy sprawling across striking facades; narrow cobblestone bridges and streets waiting to be roamed. In fact, these waterfront towns are so inviting, you might very well be tempted to jump right out of your boat and swim ashore. Or at least, that's how it was for me.
3. You will gain a new appreciation for the magnificent historic architecture.
From its legendary villas to its historic landmarks and ancient ruins, you'll quickly realize Lake Como oozes with magnificent architecture. For instance, if you want to take a step back in time, make sure to check out the architectural masterpiece known as the Duomo di Como. Whether or not you're an architectural fanatic, this cathedral will leave you intrigued. While the captivating carved-out exterior is awe-inspiring in itself, it isn't until you enter inside that you'll realize why this church is so often described as Italy's finest example of the 14th-century transition from Gothic to Renaissance styles.
4. You can climb aboard the funicular railway to soar high above for an entirely new perspective.
For a unique experience and entirely new perspective, climb aboard the funicular railway that connects the city of Como to the delightful hilltop village of Brunate and feast your eyes on the jaw-dropping, panoramic views of the lake and beyond as you soar high above. What makes this beloved railway so fascinating is the fact that it's been in operation since 1894. But don't worry, it's incredibly safe, and is used by both residents and tourists daily. Plus, it's only a 10-minute ride, making it the quickest way to travel between these two towns.
5. The slow, laid-back pace will instantly reset your mind and leave you feeling rejuvenated.
So many of us live our days with the hustle-and-bustle mindset. And as much as we might try, we never can seem to get a grip on how to slow things down. That is until you make your way to Lake Como.
It is here where that less-desired frantic way of life magically melts away, and suddenly you're introduced to a much more enjoyable pace. One that is slower and filled with long, laid-back days of sunshine and laughter. One where your mind will instantly reset itself and you'll learn to appreciate the small things again — you know, the little moments that paint the beautiful mosaic of life.
Like the casual hellos to the locals you pass. Or the friendly faces you meet at cafes nestled in cozy corners. Or even the irresistible taste of authentic Italian pizza, pasta, wine, and of course, gelato. It will be during moments like these when you'll realize Lake Como is more than just another dot on the map. It's an idyllic retreat. No, scratch that: it's a rejuvenating experience. And one you'll forever savor.
6. And lastly, George Clooney owns a villa here.
Enough of a reason to pack your bags now, right? But to further the allure, this pocket of Italy has served as the ultimate playground for Hollywood A-listers for quite some time. Stars such as George Clooney, Madonna, and Richard Branson have all owned elegant villas here, and this lake continues to be a celeb favorite for holiday hot-spots. So you may want to keep your camera handy when exploring these idyllic shores, as you never know who you might stumble upon!
Have you been to Lake Como? Where are you planning to travel in 2018? Tell us in the comments below!