It's not often these days that you meet professionals who have stayed with their same company since graduating from college, but in Lisa Whitelock's case, continuing her career at Motorola Mobility for 20+ years was a no-brainer. Seeing the company through dozens of stages (including a brief Google acquisition) has presented Lisa with more new challenges and opportunities than her 23-year-old self could have imagined, and as the new head of software innovations and experiences, she's not slowing down. Today we're talking about how she forged her career path (after an attempt at patent law) in the male-dominated world of technology and innovation.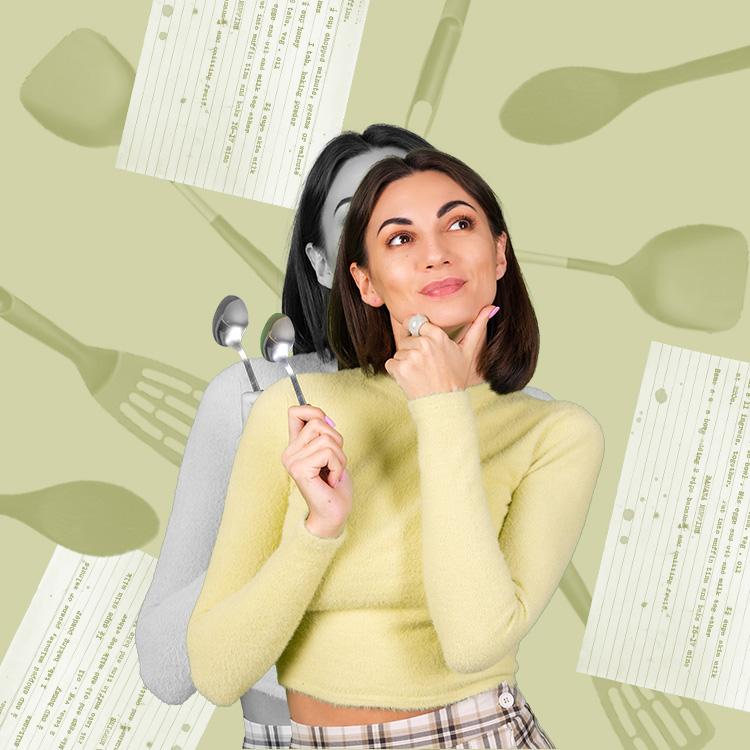 high in protein, good for gut health, and anti-inflammatory? yes, please!
Name: Lisa Whitelock
Age: 42
Location: Chicago, IL
Current Title/Company: Head of Software Innovations & Experiences, Sr. Director
Education: BSEE University of Illinois Urbana-Champaign, MBA Kellogg School of Management, Northwestern University
What was your first job out of college and how did you land it?
My first job out of college was at Motorola Networks in the CDMA Base Station team (CDMA stands for Code Division Multiple Access and is the type of radio frequency system used for most cell phone carriers in the U.S.). I was hired as a Radio Frequency (RF) Systems Engineer working on sub-system RF design and testing. Like most college grads, I submitted my resume via the university recruitment/job placement office and was selected for an interview at Motorola. Needless to say, I was hired! My RF sub-specialty and internships with industry heavy-weight Hughes Aircraft Radar Systems team gave me the credentials and experience that definitely gave me a leg up.
As an engineering major, where did you see your career going while you were in college? How did that path change as you gained more experience and insight to the industry?
In college, a few family and friends recommended that I look into patent law. I sat in one patent law class and knew 50 minutes later that this was not the career path for me! So I decided to start with a basic electrical engineering job and, over time, I actually found that the business side of engineering interested me instead. After eight years designing, I was lucky to get a gig in business development for two years. From there, I transitioned to product strategy for another three years, and finally landed in product management, which I love to this day!
Not long after obtaining your Bachelor's degree, you began working at Motorola as a senior engineer, and you've been there ever since, moving up through various roles along the way. It's not as common to meet people who have that kind of longevity at a company as it once was. Tell us about your experience being with one company through so many transitions and changes. How did you continue to find challenges and new opportunities?
It has been pretty easy for me to stay at Motorola because I've consistently been offered new experiences. When I first joined the company, I worked with RF, moved to digital design with some low-level coding (i.e. VHSIC Hardware Description Language, firmware), then project management of application-specific integrated circuits (ASIC), and leading board designs. After finishing my MBA at Northwestern University, I was fortunate to take on a business development role selling cellular network systems to global carriers. This gave me the opportunity to travel around the world and learn how to present to executives, which was a lot of fun! From there, I then moved on to product strategy which gave me insights into the crazy world of mergers and acquisitions (M&A) and product portfolio planning.
My toughest challenge was getting hired by Google after Motorola Mobility was acquired in 2012. I remember being extremely nervous during the interview process, but my preparation paid off since I received an offer two weeks later. I was ecstatic!
Today, you're the Head of Software Innovations and Experiences Product Management. So let's break that down. What does that mean, exactly?
I lead a team of product managers that direct and develop software experiences across the entire Moto device portfolio. This includes not only smartphones, but also smart accessories and Moto Mods. At the end of the day, we develop all the useful Moto Actions like 'Twist for Quick Capture' that make consumers' lives easier!
We use Agile Scrum methodology. It may have a unique name, but this methodology is used a lot across other software companies. In a nutshell, it means we iterate on features in short two week sprints and get consumer feedback quickly. I am Product Owner of the Scrum of Scrums which reviews roadmap, designs, and schedules of the software portfolio 3x per week. I also guide and mentor the overall the Software Experiences Product Management team in helping to define our software strategy and ensure on-time execution.
The new "Moto Mods" are a huge undertaking for the company. Tell us a little about them.
We believe that the introduction of Moto Mods is the first disruption of the smartphone industry in quite some time. While most manufacturers have only made incremental changes to their devices over the past decade, Moto is making a splash by delivering exactly what you want from your phone, when you want it.
With the Moto Z family of smartphones, which includes the Moto Z and Moto Z Force, and Moto Mods, you can seamlessly transform your mobile experience in a snap, letting you embrace your passions in ways that smartphones have never allowed. Moto Mods use high powered magnets and a special connector to seamlessly attach to and become one with your Moto Z Force or Moto Z. They can be easily swapped depending on your next move. From a battery powerhouse or an outdoor theatre, to a high-powered camera or an amazing boombox, your options are endless.
I am where I am today because of all the successes and failures I experienced over the course of my career. I wouldn't change a thing.
As the previous Director of Moto Mods Experiences, what was your involvement in the process from the idea phase to the actual creation?
Working as the Director of Moto Mods Experiences was such an exciting opportunity. I had just returned to work after taking care of my mother during her final weeks with pancreatic cancer, and needed a project to get fully absorbed in to distract me from the pain of my mother's death. I dove into the program with intensity and sat with the engineers who architected the Moto Mods platform to fully understand the technical capabilities and hurdles, and I analyzed other smartphone accessories and focused on where they fell short in terms of user experience. I knew that Moto Mods would be great if we created a seamless, elegant, and integrated experience with our Moto smartphones, and envisioned an intuitive experience that just worked.
I had such a great team of designers, researchers, engineers, and project managers who believed in this vision and made it all happen, and I credit them for the program's success.
In a field that is thought of as being predominantly male, have you encountered any related obstacles in advancing your career? If so, how did you handle them?
Honestly, no. I have never met any obstacles because I was female. In fact, I would say being a female in the technical industry is an asset rather than a detriment. The tech world is inherently a meritocracy and unbiased in terms of gender.
Be yourself.  Be confident without arrogance.  Show you are prepared and can be a team player. Merit and hard work rule the day, NOT your previous title, position or where you went to school.
On that same note, you manage a team of mostly women currently, and in your previous role, your team was entirely female! Is that uncommon in your field?
It's somewhat uncommon — there are few female electrical engineers that I have met or worked alongside (shout out to Ling Li & Boby Iyer!). But with Agile Scrum, I am more likely to work with other women since the teams are made not only of engineers but also designers, researchers, and project managers.
How can a candidate who applies to work with you stand out in the interviewing process? Anything they should not do?
Be yourself. Be confident without arrogance. Show you are prepared and can be a team player. Merit and hard work rule the day, NOT your previous title, position, or where you went to school.
What is a typical workday like for you?
Hectic and fun! I may start thinking I will be working on X, but some unexpected event arises and next thing you know, I need to adjust my schedule and work on Y. Never a dull moment!
Best moment of your career so far?
Getting hired by Google/Motorola and launching Moto Mods which received stellar software reviews.
What advice would you give to your 23-year-old self?
Nothing! I am where I am today because of all the successes and failures I experienced over the course of my career. I wouldn't change a thing.
Lisa Whitelock is The Everygirl…
App you can't live without?
Gmail and Textra (SMS). Candy Crush Soda is my guilty pleasure… level 1201 and still going strong!
Morning Routine?
Wake up, exercise (3x per week), drink a cup of tea with breakfast while reading the latest business news, shower, and then off to work.
What's something someone would be surprised to know about you?
I love video games! I played World of Warcraft for 18 hours straight more than once. Yes… I was addicted back in 2004-2005. Unfortunately, it is much harder now to game with family and work taking priority. But I was able to get to level 63 in Fallout 4 and finish the game in 6 weeks from Thanksgiving through New Years in 2015.
Brunch or Dinner?
Dinner.
If you could have lunch with any woman, who would it be and why?
Hedy Lamarr, if she was still alive today. She was one of my first heroines since she was a pioneer of spread spectrum and frequency-hopping technology back in the 1940s. But she was also a Hollywood actress best known as Delilah in Samson and Delilah (1949). Brains and beauty… what a killer combo!