If I had to narrow my life resume down to one singular skill, it would be my ability to find any look for less. I make it my personal mission to find the most affordable option for anything I'm buying because your girl is ballin' on a budget. When it comes to fall fashion, there are so many new styles of jackets, jeans, and boots every year that I simply must have—so I take to the internet and shop for items that are both trendy and affordable.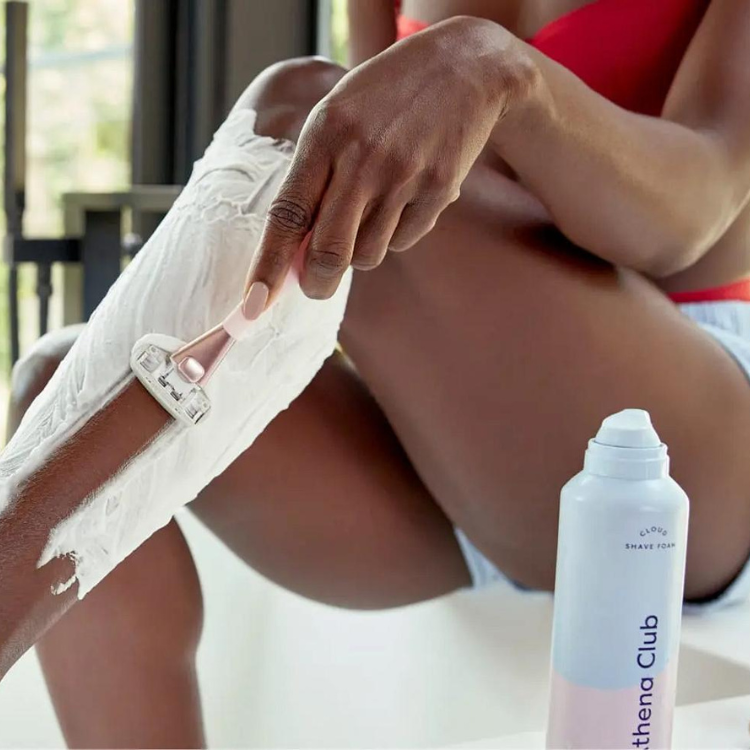 "This razor gave me the silkiest, smoothest shave I've ever had! I never get any cuts or scrapes, even on those hard-to-shave places."
Of course, I'll invest in a piece I know I'll wear forever from time to time, but when searching for seasonal items that tend to stay in style for a shorter period of time, I much prefer my budget-friendly options. It might take a lot of patience and determination to find these dupes, but the satisfaction I feel when I do outweighs the time and effort.
Here are the best invest vs. save options for this year's most popular fall and winter fashion finds:
1. Cozy Shacket
Shackets are a wardrobe essential that is here to stay this year, so chances are, you might already own a nice plaid one in a wool-like material (which we still love, by the way). But if you're looking to expand your shacket collection, a cozy, boho-esque option just might be perfect for you. These look so cute with everything from jeans and booties to leggings and sneakers.
Invest
8 colors available
2. Chunky Lug-Sole Boots
We started to see the chunky, lug-sole boots becoming extremely popular over the past couple of years—but I would argue that they are the boots of the season this fall and winter. Every time you open Instagram, you're bound to see a blogger rocking a pair in their most recent OOTD. The options are endless, but it's good to know that there is a pair for every budget.
Invest
3 colors available
3. Fall Floral Midi Dress
OK, so the invest option here is definitely an investment, but you can't deny that you've been seeing these designer dresses all over your Instagram feed. Dark fall florals in chic, feminine silhouettes like a long-sleeve midi dress are popping up everywhere (and in every price range). Pair one of these with chunky boots and a leather jacket and you've got the fall look of your dreams.
4. Textured Knee-High Boots
While over-the-knee boots have pretty much phased out of our fall wardrobes, knee-high options are hanging on tight—and are updated with stylish new touches like rich textures, deep browns, and '90s-influenced silhouettes. The right pair of textured knee-high boots can instantly take your outfit to the next level.
Invest
3 colors available
5. Faux Leather Leggings
We've been talking about faux leather leggings for years now, but they're not going anywhere anytime soon. The trend has now expanded into the ever-popular leather pant, but we still believe that faux leather leggings are an essential wardrobe staple. Many of our editors swear by both of the options below.
6. Quilted Jacket
I discovered this Target dupe for a popular quilted jacket last year, and I am beyond excited that they brought back an updated version for this season. Throw on one of these cozy-chic jackets to make your leggings, hoodie, and sneakers combo immediately go from boring to fashion-forward.
Invest
2 colors available
7. '90s-Style Jeans
It's no secret that '90s-inspired fits have been the stand-out denim trend of the year. They're not only flattering, but they also tend to be more comfortable than our denim selections of the past as well. Lucky for us, our reader- and editor-favorite pair of '90s jeans will not break the bank.
8. Sherpa Clogs
We've seen the return of the clog this year, and before you dismiss them as "ugly," hear me out: Celebs and supermodels are being spotted everywhere wearing these, and if wearing shoes that are basically slippers out of the house is now considered chic, why wouldn't we embrace it?