We get it — you're running the office or you're running your kids to preschool, matcha latte in hand. You're doing it all, having it all, and absolutely busy. We've made it easy to stay #relevant by collecting our favorite articles from the week on pop culture, beauty, entertainment, etc., aka News for The Busygirl (see what I did there?). Read on for all the updates you need from the week.
All we want to do is pull out our red, white, and blue bathing suits, some rocket popsicles, and celebrate the good ol' U.S. of A, because America is really improving, and that's worth celebrating. MORE good news from the election — Vermont became the first state to make a transgender woman a major-party nominee for governor with Christine Hallquist. Women everywhere, rejoice! We still have lots to do, but it's sure a far cry from when women weren't allowed to wear pants.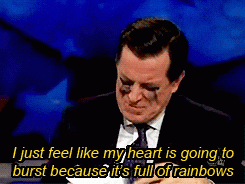 Because it wouldn't be a Friday Roundup by me if the Fab Five were not included (the most culturally relevant people in my mind are Jonathan Van Ness and Beyoncé). Sure, there are still lots of bad things going on in the world, but the popularity and universal borderline obsession (or is that just me) of a show about five gay men coming together to help people from various backgrounds, lifestyles, and values change their lives, is only evident of the direction in which our world is going. We can't thank you enough, hennys!!
On Tuesday (wow, two new Starbucks drinks and setting an all-time high for female nominees!? Looks like Tuesday's mercury is no longer in retrograde!), your favorite coffee shop on every corner launched Protein Blended Cold Brew in Almond and Cacao flavors. At just 270 calories or less (though, screw it, bikini season's almost over, anyways), it's made with cold brew, plant protein, a banana-date fruit blend to sweeten, and either almond milk and almond butter, or coconut milk and cacao powder, depending on the respective flavors.
Skinny girl life hack for you wellness-blogger-types: ask for it to be made with half a banana instead of the "banana-date sweetener" (whatever that means), to save 20 grams of sugar. Yes, folks, 20 grams. And if you're one of those superhero immortals who does not need caffeine to stay alive, it can be made with decaf cold brew, or even without coffee, completely, if you just want a protein boost.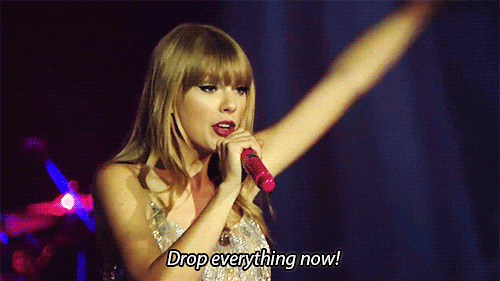 "I guess I just think about all the people that weren't believed and people who haven't been believed, and the people who are afraid to speak up because they won't be believed… I don't know what turn my life would take if people didn't believe me when I said something happened to me…" Hopefully one day we'll live in a world where, first of all, people know not to assault other people (because WHY IS THAT SO HARD), but also that women's safety and basic human rights will be universally prioritized over a man's ego. Speaking your truth and standing up for yourself will never go out of "Style" (see what I did there).
The beauty brand that gave us the OG cult-classic blush with the name that makes us, you know, blush, continued on with the provocative-name tradition with their newest mascara, "Climax," which is sure to have another cult following like "Orgasm" blush or "Better Than Sex" Mascara from Too Faced. But is "Climax" just faking it (LOL)? As a Popsugar writer says, "no matter how many times you apply it, it will. not. clump. This is helpful when you want to pull a Shakira and redo your eye makeup whenever, wherever…"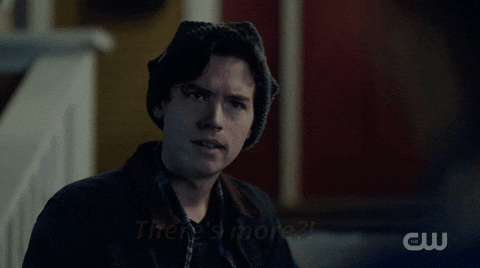 Ah, the annual TCAs, where tween pop stars thrive, our favorite television show actors dress to the nines, and everybody gets slimed (or is that a different show?). The teens have spoken! This year, your favorite fantasy couple Zendaya and Zac Efron both took home awards for Choice Drama Movie Actor and Actress for their respective roles in The Greatest Showman, aka the soundtrack you haven't stopped singing since it came out, AND for Choice Movie Ship, because, duh (talk about #fictionalcouplegoals). Teen scream drama/thriller series Riverdale also won big, taking home wins in basically every category the show could possibly be nominated for.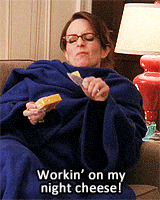 I got brie cheese, which is really more revealing than my Myers-Briggs.