Forget cooking your own dinners or investing in a 401(k). The official sign that you've reached adulthood is a nice, stylish apartment. You know, one that's worthy of having mom come and stay for the weekend. Maybe you were born with design instinct or maybe it took you a few years to get it right, but either way, you've done it. How do you know? Because you no longer sleep on a futon or hang your art with tape. For even more assurance, we're breaking down all the signs that prove you're living like a bona fide adult. Now that deserves a drink!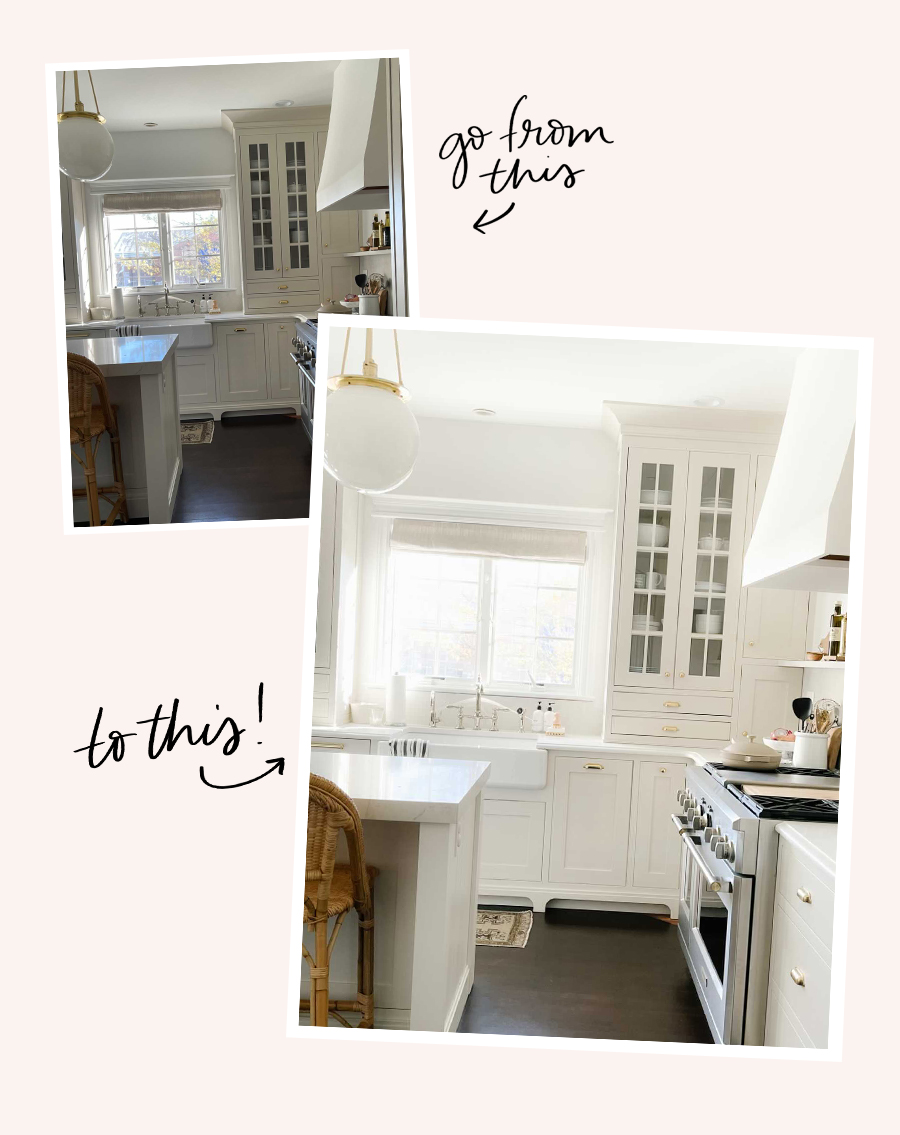 NEW! The Everygirl Presets for One-Click Editing
We just launched mobile Lightroom presets, available for download right now! A beautiful photo is literally just a tap away. And with nine different styles from moody to ultra bright, you'll have endless editing options.
GRAB THE PRESETS >
You've Never Owned So Many Pillows

Source: Natalie Watson via Style Me Pretty
Besides the one you sleep on, you have pillows in every shape and color to decorate with, leading you to wonder… is there such a thing as too many pillows?
See Related Article: 10 Bedroom Decorating Blunders to Avoid
You Know the Importance of a Headboard

Source: Emily Henderson
It could be as simple as a small bookshelf or as complicated as a tufted headboard, but you make sure to decorate the space above your bed — and we're not talking posters.
You've Spent 10 Percent of Your Salary on a Rug

Source: Instagram user eyeswoon
It was painful, but you did it. You bought a rug that was really expensive, but once you saw how great it looked in your place, you knew it was worth it.
A Couch Is Not Enough

Source: Jasmine Nicole Photography via Style Me Pretty
You finally tossed the futon and bought a real couch, but then you realized even that wasn't enough. Ottomans, poufs, side chairs — these days you get a little wild when it comes to seating arrangements.
You Don't Mind Being in Your Bathroom

Source: Nate Berkus Interiors
…Because you actually took the time to make it nice. The soap is in a proper dish, and you even switch out your bath mat once in a while.
See Related Article: The Decor Source You've Overlooked
You're Able to Keep Plants

Source: Laure Joliet via Emily Henderson
Sure, you might need some maintenance tips, but you know how to keep plants and flowers alive past a couple of days. Sayonara, black thumb.
Booze Has Its Place

Source: Instagram user ruthieandrose
No need to keep bottles hidden in cabinets anymore! You've done an excellent job of styling your own bar cart, and it showcases your personality to a T.
You Own a Desk

Source: Stoffer Photography via The Everygirl
Not only do you actually use this desk, but you also actually care about how it fits in with the rest of your decor. Give yourself a pat on the back.
See Related Article: The Versatile Ikea Piece You Need
You Have a Dedicated Place to Eat

Source: Instagram user rum4_karstenk
Even if it's a dining table just for two, you make an effort to eat away from your couch while you're watching TV. Bonus for any placemats or a tablecloth.
You Hang Up Your Art

Source: Instagram user ann_a_porter
Whether you hang it high, low, in a grid, or on a shelf, you know the right way display your artwork and you cringe at the thought of the days when you used to use tacks and tape.
You Spend More Money on Home Accessories Than Fashion Ones

Source: Burnham Design
A vintage bust? Need. Animal bookends? Say no more. You've learned to love the fact that home accessories are just as essential as what's in your jewelry box.
You Believe in Quality Dishware

Source: Instagram user perri_launde
Can it be? You no longer get your dishes for free from friends and family and you're actually proud to show off your plates and glasses when guests come over. You even know which glasses should be used for which drinks.
You Organize Everything

Source: Instagram user helenbakunowicz
From your bookshelf that's color-coded to your kitchen pantry, it's important that everything in sight is perfectly organized. Considering how your apartment was in college, your tagline might as well be "from cluttered to curated."
Did you pass the grown-up apartment test? How many items are you able to check off?
Story originally published by POPSUGAR Home.