As I pulled together this list, I realized how absolutely #blessed we were in the realm of television in 2020. No, we couldn't leave the house, but we were all but encouraged to watch absolutely prime television (and a few movies) for hours on end. I, for one, am pleased by it all. Let's toast to the end of this utter sh*tstorm and talk about the character most like you—all based on your enneagram.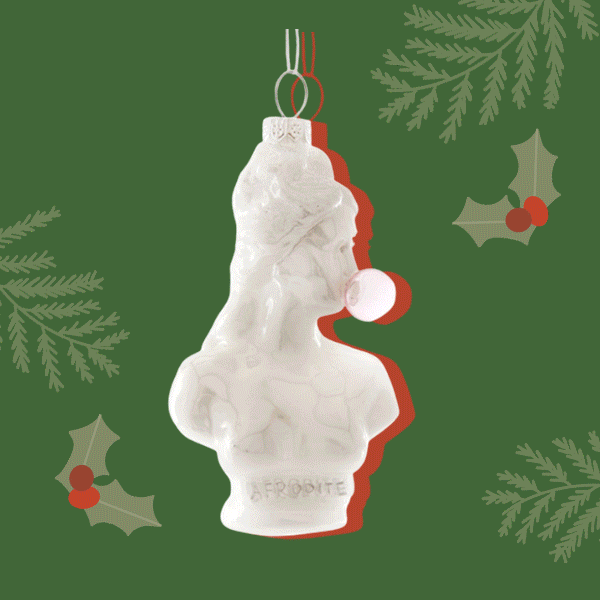 Whether you prefer your tree to be a masterpiece or a beautiful array of memories, there's something for everyone at Carlyle Avenue's ornament shop. Don't miss their expertly curated collection!
Hannah, Haunting of Bly Manor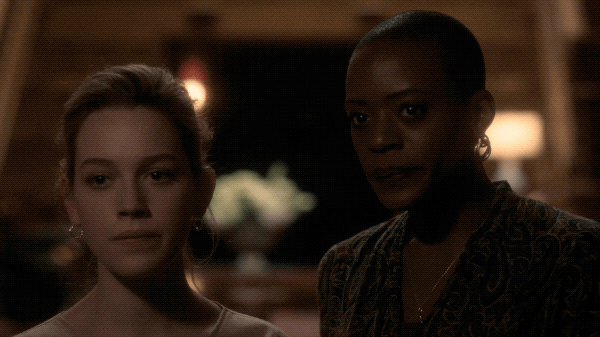 Hannah is an MVP of the series and in the lives of those living at Bly Manor, just like a type one. She is careful, calculating, and thoughtful, and she makes sure everyone around her gets what they need to succeed. Ones are always looking out for the people around them, just like Hannah. Let's pour one out for her, shall we?
Emily, Emily in Paris
One of the best things about Emily Cooper is her sheer winningness; even her starchy French coworkers are inevitably drawn in by her charm and openness. Just like Emily, twos are outgoing and demonstrative—striving to make others feel uplifted and encouraged while also getting sh*t done. And as anyone who can pull off not one but three different bucket hats knows, you're stylish, trendy, and never boring. You're not afraid of a little "ringarde" energy, and we love you all the more for it.
Devi, Never Have I Ever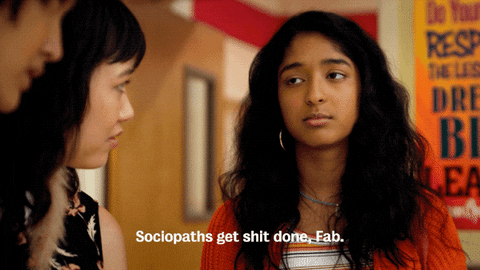 If there's one thing Devi knows how to do, it's set her sights on a prize and go for it with all her heart. And in the end, she winds up with not one, but TWO amazing guys vying for her attention? A successful outcome if there ever was one. Like Devi, threes are driven and success-oriented, positioning themselves unerringly toward their goals and obliterating every obstacle in their path. You're not afraid of a little competition (admit it, the Ben versus Devi scenes had your heart racing a bit), and you thrive on that ambition. Go forth and set the world on fire—we know Devi will!
Lily, Dash & Lily
Lily emits type four vibes from the very first episode of this show until the absolute very end. I mean, she started a relationship based on liking similar books—what could be more four than that? Lily, like fours, is witty and romantic and inquisitive to boot. And she never, ever changes herself for someone—something we can all appreciate in a teen show. Plus, who else could pull off a light-up Christmas tree sweater flawlessly?
Beth, The Queen's Gambit
Intensity thy name is Beth. Watching The Queen's Gambit is absolutely thrilling (I know, I never thought I'd say it about chess of all things but here we are), and it's all down to the incredible way Beth's mind works. Watching her solve complex puzzles in her head while facing down hoards of sexist men? An absolute treat, especially for a fellow intensely smart individual like a type five. Like Beth, they're perceptive and incredibly intuitive, planning and tracking your future moves with a deft hand. Whatever you've put your mind to lately, you've got this.
Greg, Succession
Type sixes, I have given you the utter treat of being compared to the likes of one of 2020's best characters (season three, I'm waiting for you): Cousin Greg. Greg is… how can I describe Greg? He's loyal to his family, even those he doesn't know very well, and but when he sees something wrong going on, he does what he can to stop it. He's hilarious and smart, and it's all wrapped up in a truly lovable package. He is also tall. Very, very tall. Which may or may not be a six quality, but it felt important to mention.
Chris, To All the Boys 2: P.S. I Still Love You
Hello, yes, To All the Boys 2 did release in 2020, even though we have all forgotten all sense of time, and Chris is still at the top of the list of most iconic characters from the year. Not only is she a loving and lively friend to have, she's the exact kind of person we all wanted in our lives this year: someone who lifts our spirits. And sevens do exactly that any time they're around!
Hayley Fitzgerald, The Undoing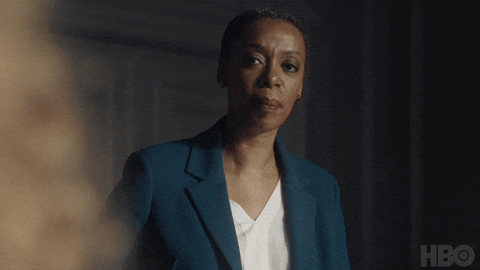 If 2020 showed us anything, it's the need for ruthless people who say what needs to be said, and eights have that covered pretty well. Without even trying, Hayley was the star of the show the last couple of episodes of HBO Max's newest hit drama, The Undoing. She spoke with conviction and confidence through everything, but when she needed to be soft and vulnerable, she let her walls down. Eights have the same strengths, but they don't need me to tell them that 😉
Judy, Dead to Me
We could all use a friend like Judy in our lives, and I'd say the same about nines. Judy does everything she can to make the people around her happy—it's how she shows them love. And through her many mistakes and any downfalls she experiences, she's still the sweetest, most compassionate, and caring person—just like you nines!