Ladies, we finally made it to November. Pull out your sweaters, reach for those thigh high boots and smell the turkey! Whether you're flying home to a casual thanksgiving with your immediate family, heading to a nearby Friendsgiving, or meeting your new boo's parents at a fancy schmancy dinner, here are 13 no-fail Thanksgiving outfits to inspire you.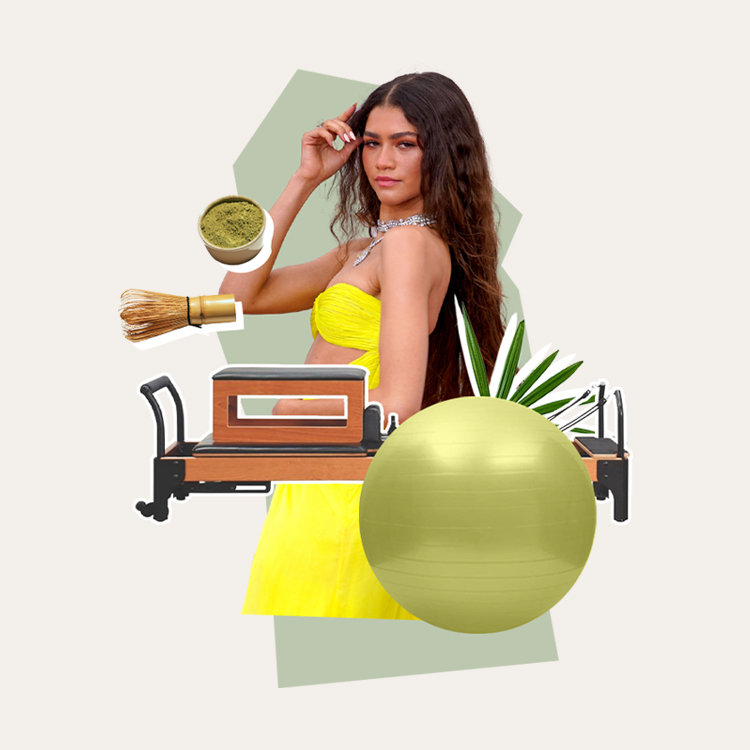 she's (kinda) just like us!
1. Oversized Sweater & Rolled Denim
Source: Mia's Fashion
This outfit is not only stylish but unbelievably easy to style. Instead of playing it safe with your basic oversized sweater, try something with unusual proportions layered over distressed denim and striking heels or ankle boots. Pair with some eye-catching hoops and large clutch.
2. Statement Sweater
Source: Brittany Xavier
The rest of your look can stay completely casual (i.e. your favorite pair of jeans and flat boots) as long as you make a statement with your top half. With all the shoulder-bearing and cutout trends happening this year, snagging an eye-catching sweater won't be a problem.
3. Dress Over a Turtleneck
Sounds simple, but sometimes it can be a struggle to pair the right texture and shape when trying out this look. To avoid fashion frustration, I'd start with a neutral undershirt that's black, gray, or white. Then layer with a nice pop of color or texture. Be mindful of the cut of the dress to accentuate your smallest point. (Fit and flare or a balloon silhouette is best for layering like this.)
4. Blanket Scarf
Source: Thrifts and Threads
The best part about this outfit is that it looks super stylish, but takes minimal styling effort. Wear your No. 1 fall scarf over a lightweight turtleneck or long sleeve blouse and cinch with a cool vintage belt. You can definitely experiment with different ways of wrapping the scarf to make it your own!
5. Your Best Denim
Source: Girl With Curves
Put away those black skinny jeans you've worn a dozen times and let some high-waisted, flare-leg jeans steal the show. Pair with heels to instantly lengthen your legs.
6. Statement Skirt with a Leather Jacket
Source: Glamour
It's finally holiday season, which means you can feel free to mix the cranberries and wines of the color wheel. Opt for a statement wrap skirt in a heavy twill or a printed silk in deep ginger or plum. Don't be afraid to play with fall colors in an unexpected way and layer with a classic black leather jacket to avoid looking too elegant.
7. OTK Boots and an Oversized Sweater Dress
Source: Ohh Couture
It's all about suede thigh-high boots this season. Pair with a chunky sweater that shows off just a sliver of your lovely thighs, or opt for a T-shirt dress and lightweight parka to keep it more casual.
8. Floral Maxi Dress
Source: Woman Delice
I love a fall moody floral! A delicate printed maxi is the perfect look for a fun Friendsgiving. Pair with a gold belt and a nice chunky heel or unexpected loafer. If your dress has a high neck, opt for a updo and dazzling earrings.
9. A-Line Skirt
Source: Extra Petite
Nothing is more flattering (or forgiving) than an A-line skirt. Pair with a classic sweater and your favorite pair of over-the-knee boots. Or to dress up your look, snag a pair of statement heels and tuck in a fitted silk blouse.
10. Velvet Dress
Source: Dash of Darling
Velvet is having a major moment this year, so don't miss out on all the festive opportunities to rock it. Look for a deep burgundy, emerald, or gray and avoid crushed velvet for a fancier dinner.
11. Oversized Skirt
Source: Pink Peonies
The A-Line midi skirt used to be reminiscent of a 1950s housewife, but 2016 gave it a new makeover. This shape draws attention to the tiniest part of your waist, and in the right length, can be very appealing to the eye. Try an A-line skirt in a bold color or with fancy cutouts. Pair with a lightweight sweater or crisp button up and adorn yourself with sparkling bangles.
12. Metallic Accents
Source: Because I'm Addicted
Nothing says 'festive' quite like gold or silver. Make sure to look for elegant silhouettes like the one pictured above. A lot of people avoid empire dresses, but you'd be surprised how flattering they can actually be. Try a brocade maxi for a fresh twist and more leg coverage on a cold night. After devouring that giant helping of Thanksgiving dinner, it'll save you from having to unzip your dress to breathe.
13. Faux Fur Coat
Source: Lace and Locks
How often do we get to pull out that faux fur coat or wrap? This is your chance, ladies! Layer over an elegant fitted sheath gown, or pair with your go-to little black dress. You can also get the same effect with a beautiful fur vest. When purchasing a faux fur coat, make sure you pay attention to the quality of the fabric to avoid looking cheap.
What do you wear to Thanksgiving? Does your family dress up or keep it casual? Tell us in the comments below!