I don't know if the importance of "home" has ever been as apparent as it has been this year, after months and months of our houses becoming everything from our office to our gym to our safe space.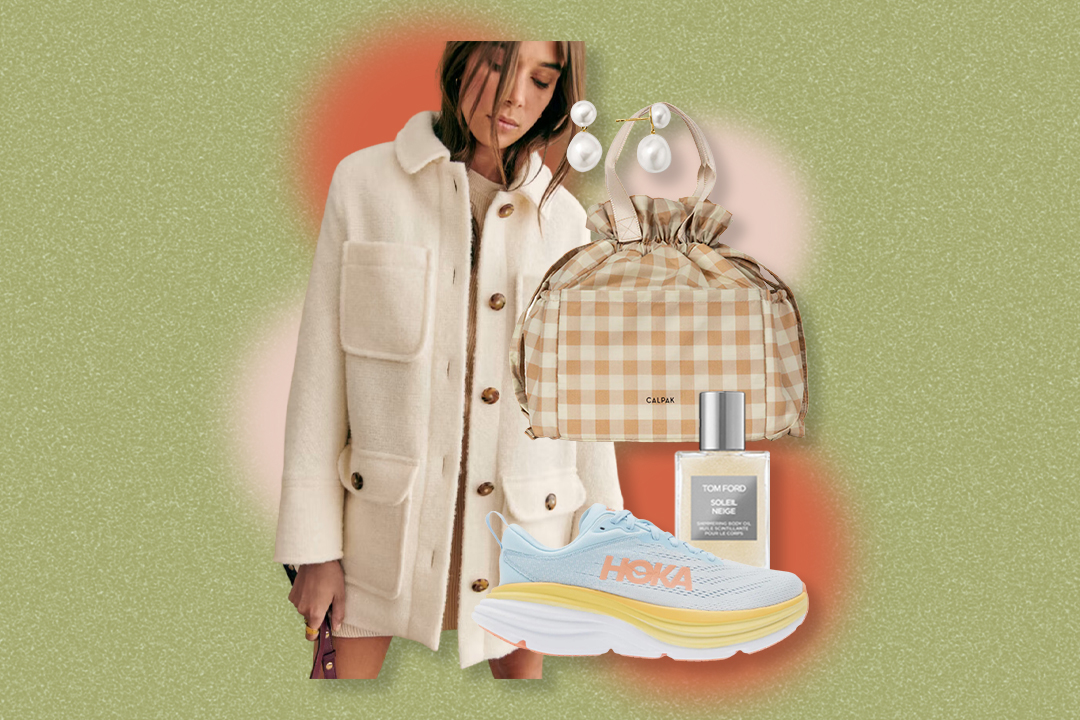 As a design and lifestyle writer, I'm no stranger to beautiful interiors on the internet. Some of them attainable, and many of them aspirational. I've written about the benefits of quartz or marble and scoured the internet for inspirational images of budget-busting kitchen backsplashes and shared living rooms with pieces that would equate to more than my weekly paycheck. And would you believe that (while those spaces are beautiful and inspiring) those coveted upgrades don't necessarily bring you any closer to home?
I've often wondered where the line is between creating a beautiful space that you're proud to call your own, and turning "home" into a status symbol. The moment we let societal pressures or our "status" dictate something as pure and sacred as the shelter over our head, we'll have willfully given away something that too many people aren't even lucky enough to have.
"Home" is yours. That's all it ever has to be. It doesn't have to impress your neighbors or be instagrammable or represent your pay grade. I believe candles and good lighting can solve most any problem, but they can't save you from a home and a life that doesn't feel good at its roots.
On the quest to create a home without all of the endless wish lists or comparisons to Pinterest-perfect abodes that leave you more frustrated than content, I'm sharing a three-layered process to design spaces that feel even better than they look.
Layer One: The Foundation

The foundation of your home is the first layer of your space that typically creates function and informs how the room will be used. In a living room, this is likely the couch and chairs, and in a bedroom, this is likely the bed and maybe a dresser. To build the first layer of your home, ask yourself:
1. What do I currently have that I can use?
The foundational layer of your home is all about creating a usable, functional space, so the first order of business is looking at what you currently have to work with. This may mean channeling Tim Gunn and opting to "make it work" with a hand-me-down couch or an IKEA bed frame while you save for a longer-term investment. Rather than making an expensive and stress-inducing wishlist, start where you are.
2. What do I still need to feel at ease in this space?
You may find some gaps in what you need for the room to best serve you. Maybe your living room has a couch but it doesn't have a coffee table for you to set down your nightly mug of tea, or perhaps your bedroom lacks a nightstand for a reading lamp so you can wind down with your favorite book at night. Navigate what you need based on how you use the room on a daily basis, and which improvements would enrich your favorite or most frequent activities.
3. What is the most peaceful next step for my budget and time constraints?
Sometimes your budget or time constraints just aren't as flexible as you'd like them to be. Rather than agonizing over things you wish you could change or big-ticket items that add more stress than joy, decide which changes or "wishlist" items are the most peaceful for you to check off your list or work toward right now.
Layer Two: Personalization
The second layer of your home is all about those personal touches that set your home apart from the rest. It's the framed photos of your first international trip or your stack of Vogue magazines that you can't seem to part with. To build the second layer of your home, ask yourself:
1. Who do I want to be reflected in this space?
If you're living with a partner or kids, you may want to consider the ways that you can bring their influence into the space, even if they're not especially opinionated when it comes to interior design. Perhaps your partner loves whiskey so you create a special corner for a whiskey bar in your living area. Or maybe your kiddo loves fairy lights so you decorate the front porch with them. Consider anyone else who you may want to be reflected in your environment.
2. What memories do I want to be reminded of?
Whether it's your grandmother's antique rug or a gallery wall of black and white family photos, focus your attention on ways to bring in your most treasured memories that consistently make you feel loved and fulfilled. After all, isn't that what home is for?
3. How can I reflect on the things that interest me?
Surrounding yourself with reminders of the things that get you out of bed in the morning is a sure way to keep yourself feeling inspired and motivated at home. Invest in a few coffee table books based on your biggest hobbies, like camping or photography.
Layer Three: Pleasure
The third layer is my personal favorite. This one is all about those extra details that bring joy, energy, and peace to your everyday. From twinkle lights to patterned pillows and indoor plants, this is where things start to get cozy. To build the third layer of your home, ask yourself:
1. What delightful details can I surround myself with?
Anyone who comes over to my house knows that I will have at least four candles lit at any given time. Seriously, I cook by candlelight. I'm not at all a believer in "special occasion" goodies. Pull out the fancy hand towels on a random Tuesday! Those are the days that need the most magic.
2. Where do I need energy vs. Where do I need calm?
Depending on the time of day or occasion, most of us need to access different moods throughout the day. Perhaps in the bedroom, you want a peaceful, quiet space to wind down, so you keep the color palette neutral and serene, with only varying textures to add interest. In your office or living room, you may find that you feel better with more energy in your environment, which would mean incorporating more patterns and colors. Focus on your desired feeling as opposed to just the way the room looks.
3. Which reminders of the season can I bring inside to help me stay present?
From scented candles to fresh blooms, hints of the current season often ignite both nostalgia and reminders of the present moment. Bring in those evergreens during the holidays or those hydrangeas in the summer to keep you in touch with nature and the unique joys of the current season.