Being royalty is synonymous with being a fashion "it" girl. When you're constantly in the spotlight and have—ahem—unlimited funds, it's hard not to be fabulous.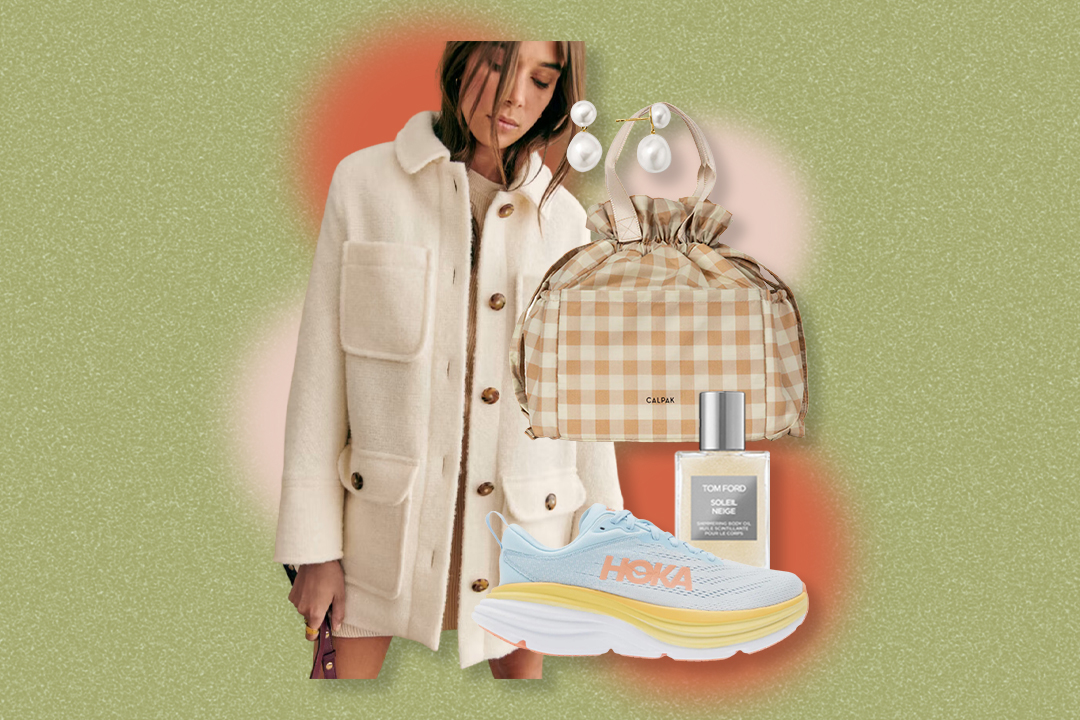 But Meghan Markle took royalty fashion to a level that hasn't been done since Mia Thermopolis. She exudes the timeless elegance that you expect from a Duchess, but brings an effortless, modern element to it that makes you think "I could actually wear that."
From her notorious Everlane tote to her cool-girl Vejas, Meghan is known for wearing and loving brands and trends that us commoners swear by too. We love to see what she decides to pull out on appearances and draw inspiration from it ourselves.
While we don't see Meghan donning the neon or bra-as-a-shirt trends anytime soon, we do think that these 2020 trends are calling her name. These are the looks that we predict the Duchess will be wearing into the new decade (and into her new, non-royal life).
1. Earthy Neutrals
In contrast to the bold neon trends we've been seeing as of late, muted, earthy naturals will be hues to look out for this year. Think less black and white, and more khakis, beiges, and browns—three colors that Meghan is seen wearing all the time and is sure to be seen in even more frequently throughout 2020.
top / pants / shoes / necklace / bag / bag (affordable option)
2. (More) Suiting
At this point, suiting is the broken record that every trend article has typed on repeat. Yes, suiting for women is still in (can you still call it a trend if you've been wearing it for over a year? It might just be a wardrobe staple at this point). This year, we predict that Meghan will be rocking blazers in out-of-the-box hues, like this mint, retro number—perfect for an ex-royal who's staying professional but ready to have fun.
blazer / jeans / button-up / shoes / bracelet
3. The It Bag
While we're seeing a rise of bucket bags and smaller shoulder bags, there's one "it" bag of recent months that isn't going away anytime soon: the Bottega Veneta Pouch. While we're sure Meghan will be rocking the Bottega version, it's inspired countless affordable options for us to choose from to hop on the trend too. It's the perfect, trendy addition to Meghan's typically classic and timeless wardrobe.
4. Out-of-the-Box Leather
This year, leather is taking over as the go-to material for more than just moto jackets—from tops to pants, it's being worn as just about everything. We'd bet Meghan will taking advantage of her toned-down style rules for a leather pants moment in a straight, cropped fit.
5. Ethereal White Dresses
If there's one thing Spring Fashion Week showed us, it was designers falling into white, flowing dresses for spring and summer (not a new concept, but an extremely flattering one). With Meghan's love for feminine silhouettes, we can see her pairing them with a pair of espadrilles for an effortless warm-weather uniform.
dress / shoes / tote / sunglasses
6. Updated Trenches
It's no secret that Meghan has rocked a trench coat or two, and the wear-everywhere closet staple is getting some modern updates this year with fresh colors and updated silhouettes. The juxtaposition of trendy touches combined with the immortal trench coat has "Meghan Markle" written all over it. We can see her styling it with more elevated basics for a chic, classic look.
trench / tee / jeans / shoes / sunnies
7. Modern Button-Ups
Continuing the trend of elevated classics is 2020's button-up trend. From Versace to Dior, designers showcased sleek, pressed button-ups on the runway, and since Meghan is known for sporting a white button-up, we'd bet 2020 will entail her wearing a twist on the wardrobe staple. (Think: geometric silhouettes, shades of blue, frills, and voluminous sleeves).