The year was 2005. I hopped off the school bus on a Tuesday, tossed my neon Jansport backpack on the couch, kicked off my worn Ugg boots, treated myself to some after-school pizza bagels, and exhaled after a grueling day of long division. I logged on to my AOL Instant Message account to a concerning alert from my boyfriend, Max (we had been "together" for two whole weeks and had held hands on the playground so, like, things were pretty serious). He asked me to join a chat room (the OG group message) where my BFF Emily was already waiting for me to arrive. In the chat, they informed me of their 10-year-old infidelity and announced that they decided to move forward with their relationship and leave me in the dust. The audacity.
If there's one thing to accomplish this weekend, it's hitting up one (or two or three) of these Memorial Day sales that'll make your home, wardrobe, and budget happy
And so began my journey as a hopeless romantic. Despite the heartbreak that prompted countless diary entries and early trust issues, I've become a total sap who loves love. Over the years, I've become fully invested in/living my life vicariously through TV couples, desperately hoping that they can defy the strategically written obstacles that keep them from their happily after and leave us questioning will they make it? If you, too, are a sucker for a turbulent love story or a sultry love triangle, you'll love these titles that feature our favorite relationships that keep us on our toes:
1. Younger: Liza, Josh, and Charles
Where to stream: Hulu
Lying about your age by approximately 20 years and getting involved in a love triangle with a young, sexy tattoo artist and your boss… what could go wrong? A story about second chances, this show serves up the passion and calls me single in multiple different languages.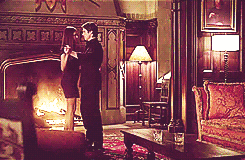 Where to stream: Netflix
I'd like to give a shoutout to the writers of Vampire Diaries for giving us the most good looking love triangle of all time. I can't tell who's a more beautiful couple: Elena and Stefan or Elena and Damon. Either way, I'm jealous of her choices.
3. Scandal: Fitz and Olivia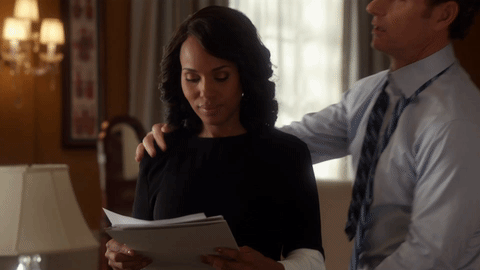 Where to stream: Hulu
These two make my heart go pitter-patter. Besides the fact that Olivia is a badass, professional woman who makes everyone's career-ending problems go *poof*, Fitz is… well… a very married President of The United States. To say that these two have the odds stacked against them is an understatement, but who can deny the chemistry. Ugh.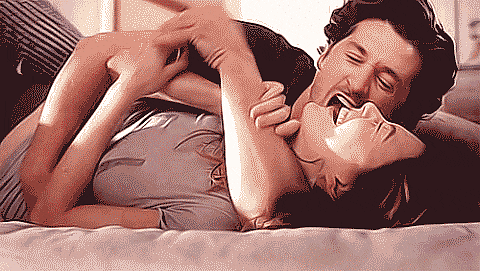 Where to stream: Netflix
Shonda Rhimes comes out of the gates hot in episode one of Grey's Anatomy, introducing us to the charming, steamy, and forbidden love interest between intern Meredith and Derek, an accredited neurosurgeon new to the Seattle area. Without warning, Rhimes does what she does best: keeps us on our toes by introducing a third party to keep things interesting. Enter Addison Montgomery, the spicy, sexy ex(?)-wife that we love to hate until we fall head over heels in love with her, too.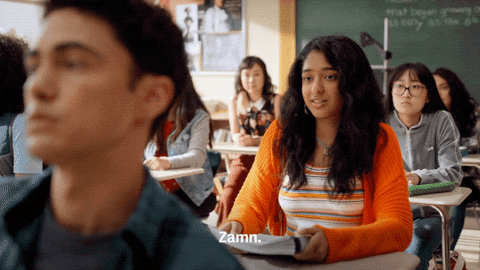 Where to stream: Netflix
When Devi, an outspoken, self-proclaimed nerd, says she wants to conquer her sophomore year of high school, she is not messing around. Throughout the season, she finds herself in a love triangle between Paxton, the dreamiest jock in school, and Ben, her once rival turned romantic interest. While we may be divided on Team Ben vs. Team Paxton, I think we can all agree that we are Team Queen Devi all the way.
Where to stream: Netflix
Luke and Lorelai's relationship is built on a foundation of coffee, and, to be honest, that's a solid foundation if I've ever heard of one. Lorelai meets Luke at his diner shortly after arriving in town and their friendship grows over the years beyond a shared love for caffeine.
7. New Girl: Jess and Nick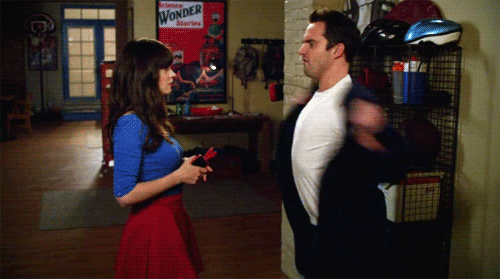 Where to stream: Netflix
Jess and Nick are one of TV's quirkiest couples and yet another relationship built off of friendship. When Jess gets dumped by her ex and is looking for a new living situation, she applies to be a roommate with three other guys (enter Nick, Schmidt, and Coach). It's not too often you move in with someone before you start becoming romantically involved with them, but based on this small piece of anecdotal evidence, we can't say that it isn't the worst idea for Jess/Nick.
8. New Girl: Cece and Schmidt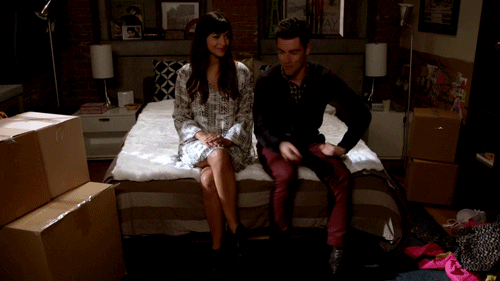 Where to stream: Netflix
Cece, Jess's lifelong bestie who happens to be a gorgeous, witty former model, is introduced Jess's new roommates early on in the first season of New Girl. If you can make it past the Schmidt's cringeworthy "watch me take my shirt off in the living room for no apparent reason" introduction to Cece and make it to the part where the pair begin secretly hooking up and proving to be a strangely cute couple, the payoff will be worth it.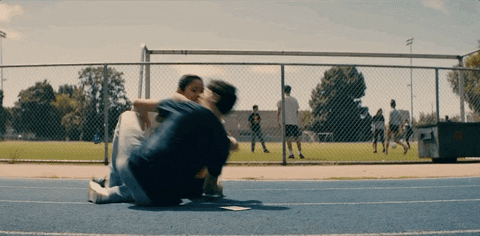 Where to stream: Netflix
Oh sweet, high school relationship drama that I never experienced, how I love you so. I miss the part of 2020 when answering the question of Team Peter or Team John was my only stress in life. While the seemingly perfect high school fling of LJ and Peter Kavinsky sail into bumpy waters early on in TATB sequel and the equally perfect, long-lost crush John Ambrose enters the mix, we know that Lara Jean was in for an eventual decision that is bound to pull at our heartstrings.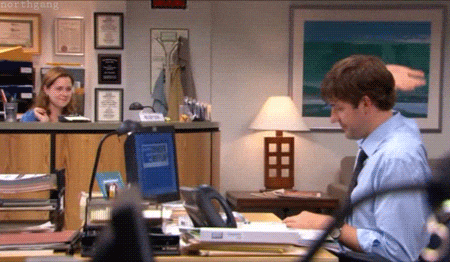 Where to stream: Netflix
If you've ever watched The Office, you'd probably agree that you want Jim and Pam to end up together. While the two start off as buds who like to torment their coworker Dwight, the two involve in their own relationships that make viewers want to throw their fist through their TV screens. No? Just me? OK. Their chemistry is undeniably witty and sweet and leaves fans hoping that their paths will eventually romantically cross.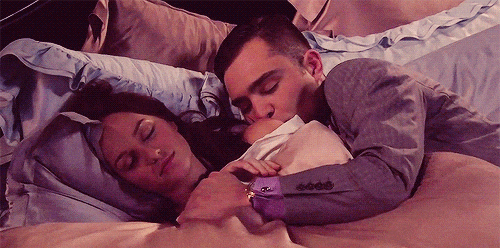 Where to stream: Netflix
While these two start off strictly as acquaintances in the first episode, Chuck and Blair's relationship grows from scheming friends to turbulent lovers over the first few seasons. While Chuck and Blair's relationship is far from perfect (it wouldn't be a stretch to call it a bit toxic), their little shared moments of growth and sensitivity keep us hoping that maybe someday, they'll grow up and figure it out.
12. Friends: Ross and Rachel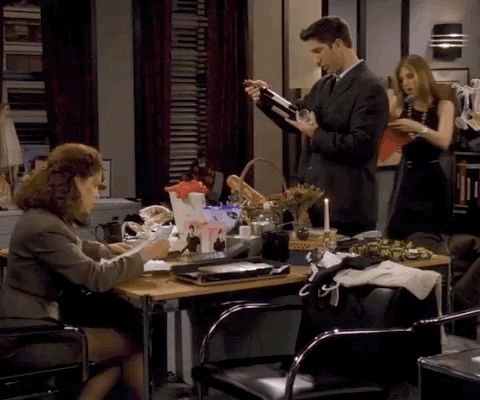 Where to stream: HBO Max
The story of Ross and Rachel is one for the ages. The two meet prior to the show's pilot in high school, as Ross was the older brother of Rachel's BFF, Monica. His crush returns when Rachel leaves her ex-fiance at the altar and rekindles her friendship with Monica. While the pair don't visit the idea of a relationship until a few seasons in, they eventually bring us one of the most controversial questions of TV history: Were they on a break?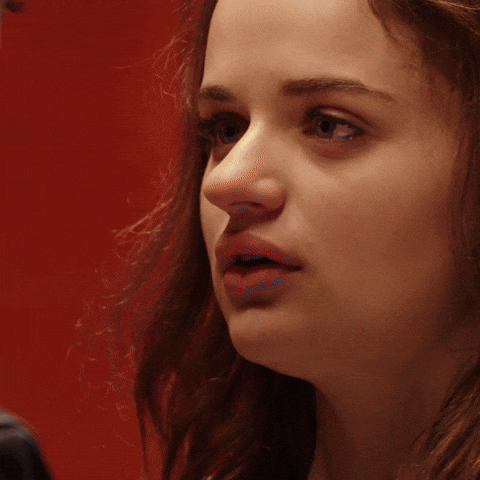 Where to stream: Netflix
Elle and Lee have been friends since birth, and one of the aspects that make their friendship so solid is the mutual respect for a predetermined set of rules. One of the most important: Don't fall in love with Lee's hot older brother, Noah. Elle's crush on Noah is realized early on in the film but following her heart would mean breaking the rules of her best friendship. So what happens when you like to follow the rules, but your heart is telling you otherwise? You'll have to see it to believe it.

Where to stream: Hulu
This pair starts off… rocky, to say the least. The two meet in residency and have a strong dislike for each other. But when they find themselves co-running a practice together, let's just say that you could cut their sexual tension with a knife. The two bloom into friendship, but little moments (like the time Danny helps Mindy move into her new office) lead us to believe that if they could simply tolerate each other, it could make for quite the love story.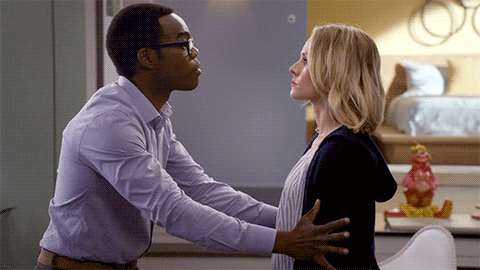 Where to stream: Netflix
To say that the love story between Chidi and Eleanor is complicated would be a royal understatement. The pair meet in "The Good Place," where they're introduced as "soulmates for eternity"—talk about no pressure. Despite the ups and downs that "The Good Place" and "The Bad Place" introduce to the couple, they always seem to find their way back to each other, whether it be in a friendly or romantic capacity.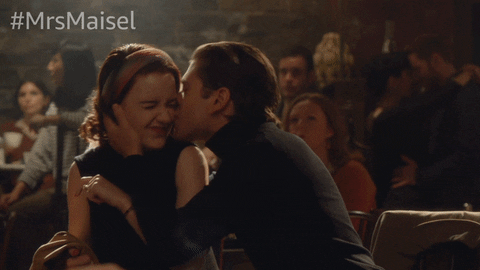 Where to stream: Amazon Prime
While you might find Midge and Joel to be "the perfect couple" in the first few minutes of the series pilot, you'll soon come to find out that they are far from it. When Joel projects his insecurities on Midge and cheats on her with his receptionist, Midge rediscovers her independence and launches her career as a female comedian. As much as I wanted to hate Joel for his infidelity, their chemistry and mutual love for their children keep them connected and, at times, it's heartfelt and endearing. Their relationship grows into a mature, supportive, mutual respect as they navigate their own lives which begs the question, will they reunite?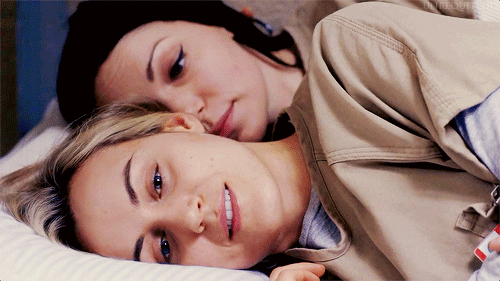 Where to stream: Netflix
Alex and Piper, you give me so much anxiety. But I love y'all. I can't say that I'd be able to forgive my ex who name-dropped me in court to land me in jail but, what can I say, for these two, it just… works. When the ex-couple reunites in prison, things are far from a cakewalk, but eventually, as they battle obstacles of the American prison system, you can't help but root for them.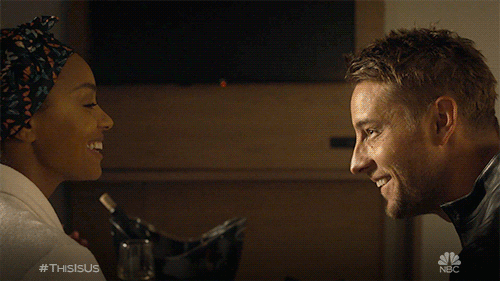 Where to stream: Hulu
Zoe and Kevin of This Is Us are almost perfect for each other… if it weren't for Kevin's goal to be a father by 40 and Zoe's disinterest in having children. I can't help but catch myself smiling at their chemistry but it has been discussed between the two that choosing to be together would mean that someone would have to sacrifice their dream for growing vs. not growing a family. Ugh, but they're so cute. For that, we stay tuned.
Who are your favorite "will they or won't they" couples in TV history?