You know when you go shopping and see approximately 80 pieces of clothing that you'd love to buy, but you only have like $5 in your checking account? And then you return to the mall after payday with ACTUAL MONEY to spend but you still end up leaving empty-handed? Either you don't like the way anything fits or suddenly that $60 top seems really overrated or there are SO MANY OPTIONS that you're overwhelmed and everything is starting to look the same?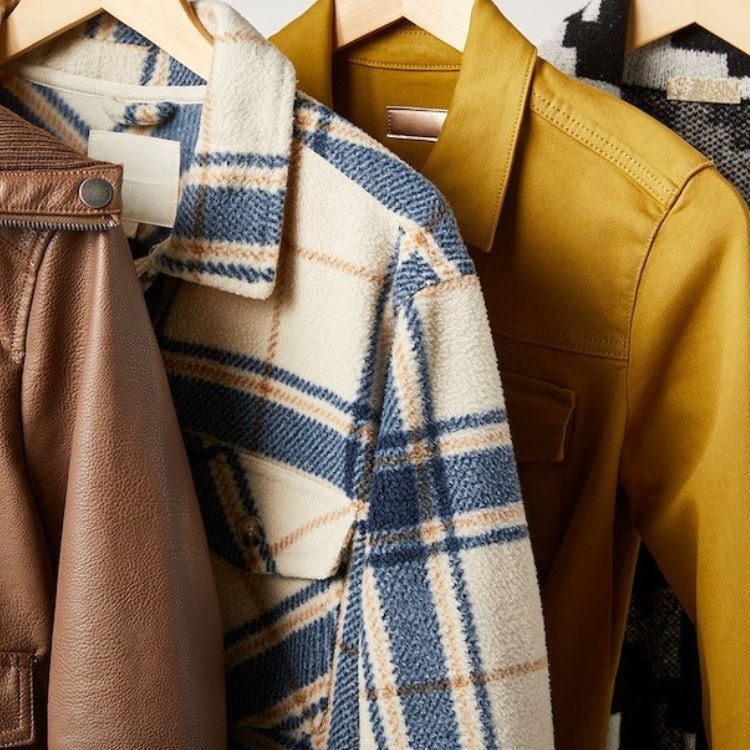 ...and it's wallet-friendly
Designing a living room can feel a lot like that.
You've scoured the magazines, taken note of what you love in your friends' homes and scoped out endless furniture stores before you ever even had a lease. But now THE MOMENT IS HERE, only you find yourself standing in an empty living room and you.are.paralyzed. The abundance of possibilities makes it feel as though nothing is good enough—before you know it you've gone two months without purchasing so much as a lamp because you have to wonder if lamps are even necessary when you already have overhead lighting (yes) or if that 3×5 rug is big enough for your living room (no).
Ah yes, we know the feeling well! And that's why we've asked Kylee Trunck from Havenly, an online interior design service that connects you with a professional designer for as little as $79 (!!) to provide the top 10 commandments for designing a living room. Because sometimes a girl just needs a few parameters before the creative juices can really start flowing! Take it away, Kylee.
1. Thou shalt immediately discard whatever throw pillows came with your furniture and add new, mismatched ones.
"Designing your room to be too matchy-matchy will quickly date your space. The matching pillow trend was much more prominent in the 80s and 90s, where as these days you really want to embrace the opportunity to add character and personality. Contrasting pillows will quickly infuse your unique style and add much more interest."
Roger that. Vamoose, matching sofa pillows!
2. Thou shalt bring the outdoors in.
"Greenery is the perfect, noncommittal way to add color if you need it, infuse texture, and breathe life into the space. The more the merrier!"
OK, this is a no-brainer. We don't want our living room to look dead, do we? There are tons of affordable plant options everywhere from your local grocery store to Home Depot or IKEA, so don't feel limited by your budget if you've only tried the fancy nurseries and garden centers.
3. Thou shalt invest in great overhead lighting…
"Lighting is so important! First, you want to light up the room as much as possible to ensure it feels really bright and airy. Natural light is, of course, ideal, but unfortunately it's not always plentiful. Secondly, statement chandeliers are a super popular trend. They can add a ton of interest to an otherwise simple room and and offer a great focal point."
I think I speak for all who have lived in dungeon-like apartments when I say LET THERE BE LIGHT. We love that this tip serves both form and function, so you can feel completely guilt-free about investing in overhead lighting that looks pretty and serves an important purpose.
4. …but thou shalt also invest in lamps and not rely on overhead lighting.
"Layered lighting ensures that you bring plenty of light into the room, and also gives you flexibility when it comes to the appropriate lighting for daytime or evening. This way, you'll have the perfect lighting source for every event from a dinner party to reading or cleaning your kitchen."
You know that feeling when you walk into a restaurant and it's either so bright you feel like you're getting a tan or so dark that you're squinting to see the person across from you? Let's not let that happen in our own home.
5. Thou shalt stick to a color palette.

"Sticking to a color palette makes it much easier to pull the room together and ensures that everything will stay cohesive. Working within a color palette enables your eye to rest when scanning the room, instead of being distracted by tons of different colors."
Can we get an amen? Anything that minimizes our incessant "does this go with that?" question is a perfect tip in our book. If you're looking for a foolproof color palette, find a large patterned textile that you love and pull the colors for your living room straight from there. You can even opt for a monochromatic scheme (different shades or tints of the same color), or choose two colors next to each other on the color wheel (like blue and green) for something that has a bit more contrast but ultimately still feels calm and serene. On the other hand, feel free to go bold with complementary colors (like blue and orange), but be sure to infuse some neutral pieces to keep it colorful, not crazy.
6. Thou shalt take into account all who reside in the home.
"Consider the kind of traffic you'll have or the potential for messes and stains when selecting the materials and colors for your living area. For instance, microfiber is a really pet and kid-friendly option, but velvet will quickly show and attract dog and cat hair."
So if you're mourning the loss of your white linen sofa, don't! A quick jaunt to West Elm or Interior Define will reaffirm your faith that there are plenty of well-designed options in microfiber, leather, and dark colors that will easily hide spills or accidents.
7. Thou shalt mix multiple textures.
"Combining textures adds tons of interest, depth, and dimension so that the design doesn't stay on one note. Be sure to take the type of room your designing into account—you'll definitely want lots of textures for a living room to keep things fun and interesting, but you'll likely go simpler in your bedroom to keep it feeling serene."
Jute, wood, greenery, leather, and faux fur are examples of diverse textures we love that quickly make a room feel collected and curated.
8. Thou shalt invest in the appropriate sized rug for the room.
"Using a too small rug is a common mistake people to make. We recommend that you take into consideration the size of your room but also the pieces you have in that room, making sure that the front legs of each piece fit on the rug. This makes the rug the anchor of the room and ensures that the other pieces coordinate around it."
We all know what this means: Bigger rugs mean bigger bucks. But if you're worried about breaking the bank, consider layering a smaller rug overtop of an inexpensive jute or sisal option, while still staying true to the 8th commandment.
9. Thou shalt give just as much attention to decorative accents as the furniture.
"Decorative pieces are where you can really inject fun and personality in your home. Being able to easily swap them out over time means that you never have to feel too limited by anything you choose. This is the chance to tell people a story about who you are and where you've been."
In other words, don't be afraid to let your freak flag fly a little. Oh, you have a printed silhouette of your dog that you're dying to display? Add it to the nightstand! A book on craft cocktails that you consult more often that you care to admit? Style it on the coffee table!
10. Thou shalt remember "seating" is not limited to sofas.
"When deciding on a seating arrangement, consider how you use the space. Often having a sofa that seats eight people just isn't an option, so you have to think outside the box. Stools, ottomans, benches, and poufs can be decorative but also totally functional, movable, and provide additional seating."
As a self-proclaimed hostess with the mostess, I love knowing that I still have options even if I'm short on square feet. How many poufs are too many?
As if Havenly's design services aren't already budget-friendly enough, they're offering our readers $20 off of a full room redesign with the promo code EVERYGIRL. That means the problem child room in your home that you've been giving a blank stare for months could be totally and professionally redesigned for only $179 (after discount)!
Any additional commandments you'd add to the list? Tell us in the comments!
This post is sponsored by Havenly but all of the opinions within are those of The Everygirl editorial board.