Does your company call them all-hands? Town halls? Fireside chats? Whatever your leadership gathering is, we've all had that opportunity to fire away a few smart questions directly at the "big boss."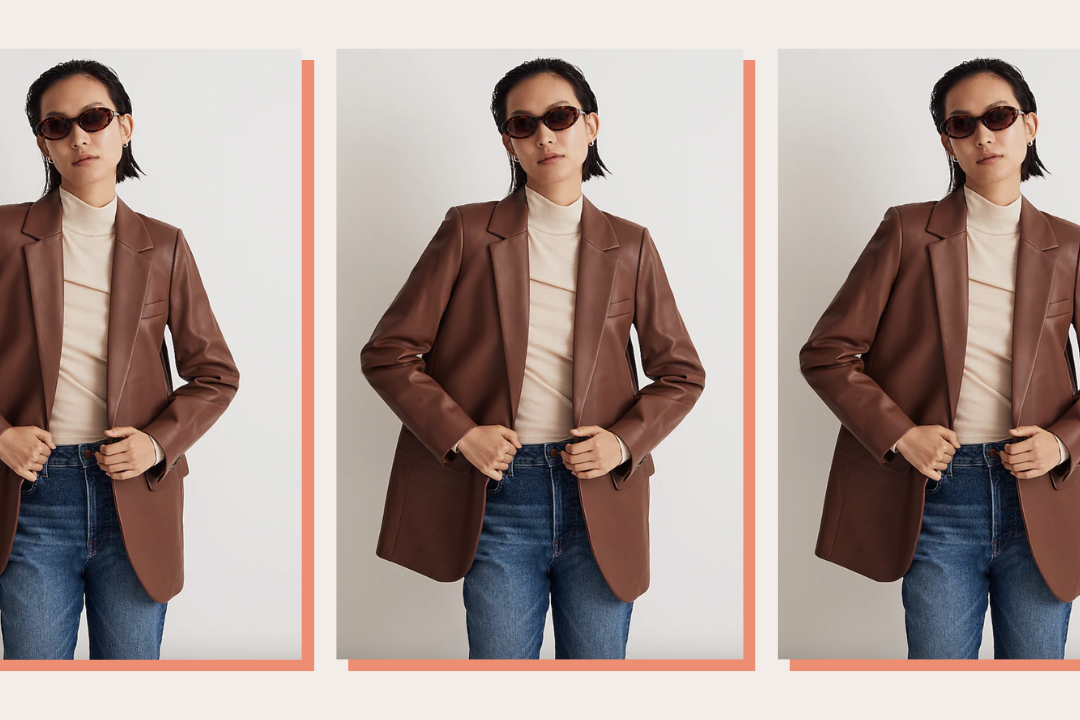 time for your fall wardrobe update!
Senior managers are increasingly understanding that we want flatter organizational structure and better access to top leaders. These types of gatherings are an awesome opportunity to engage top leadership and truly sharpen your understanding of the company. They're also a valuable chance to show your peers (and your own direct reports) that you take these forums seriously and that you know how to connect with management. Whether you're in a large forum or a smaller group setting, having a few carefully-crafted questions on hand can ensure you look engaged, thoughtful, and well-prepared.
How you ask these questions is just as important as what you ask. Most commonly when the Q&A starts, you introduce yourself by your name and working title, and follow with a question. Style points count here. If there's a microphone, use it. Deliver your question clearly and with confidence, making eye contact with the person to whom you are directing the question.
These questions are also at their best when you've done a bit of homework. Depending on who is going to be answering, brushing up on their bios can help you ask smarter questions. Lastly, tailor, tailor, tailor! The smartest questions in these circumstances are those that advance the conversation about your industry, company, or peer group, so customize these themes for the greatest impact.
1. What three books would we find on your bookshelf at home?
You can bet whatever they say should be added to your reading list — it most likely has already trickled down to your boss! It can be beneficial to have an understanding of the business theories, methodologies, and ideas that are influencing management discussions in your company.
2. What advice would you have for yourself if you could go back 20 years in your career?
Tailor the time horizon to the approximate seniority here, but you're essentially working to get them about level with your age, and dishing out the perspective that they wish they'd had at the earlier stages of their work.
3. Have you ever considered a major change from this career (or company) and if so, what kept you here?
Everyone has a ghost ship, or the path not taken. Posing this question gives some insights into what other opportunities you may even personally consider along your career path. If you're considering a job change, it can also give you some helpful data points to reconsider about why people choose to stick around.
Source: Alabaster Fox
4. Who outside of our industry inspires you?
This question is a fun one because it gives your senior an opportunity to introduce something a little more personal about themselves, but in a professional context. It can also be inspiration to expand your own horizons and look outside your immediate circle for mentorship and career inspiration.
5. What energizes you most about our company?
This is a great way to get leaders talking about the future. Often, under the auspices of this question, they'll be even more likely to tease out new initiatives, products, or markets that can help you get excited and encourage you to fall in love with your job again.
6. What keeps you up at night?
Don't dance around it or add filler words. This question is direct and punchy, and best delivered with confidence. Their response gives you hints about how to frame solutions to your direct boss in a way that resonates with their boss's industry concerns.
7. What do you find most challenging about your role?
It can be tempting to think that if we were just a little higher in the pecking order, things might be easier. Their answer gives you a better understanding of they types of challenges that lie ahead as you ascend the corporate ladder.
Source: Create & Cultivate
8. How do you define personal success?
Caveating "personal" is important here. Look for answers that include fulfilling hobbies and family time to point to a healthy workplace culture that is somewhere you might want to be long-term.
9. What are the qualities you look for in emerging leaders throughout the company?
Company mission and vision statements can be hard to translate into exactly the action items it takes to make an impact in your organization. Having the big boss lay out the leadership characteristics that they notice in your peer group can help you think about how to stand out.
10. What are the three must-win battles for our division (company, team) this year?
We all have limited time in the day. Knowing what your senior managers view as key priorities for the company should help you align goals and measurable outcomes at your level as well.
What's the one question you would ask the big boss? Any tips for delivering it confidently?