Growing up, I really struggled with my identity. I was raised in a predominantly white suburb of Chicago as the child of Chinese immigrants, and was always left with a sense that I was different from my peers. When I started preschool, I couldn't even fully understand English, and I was terrified. I became aware of how I couldn't effectively communicate with others, and as I got older and tried to find myself, the struggle morphed into multiple identity crises involving my appearance, my beliefs, my struggle with learning two languages, my social life, and even the food I eat. How do you navigate assimilation without losing connection to your former culture?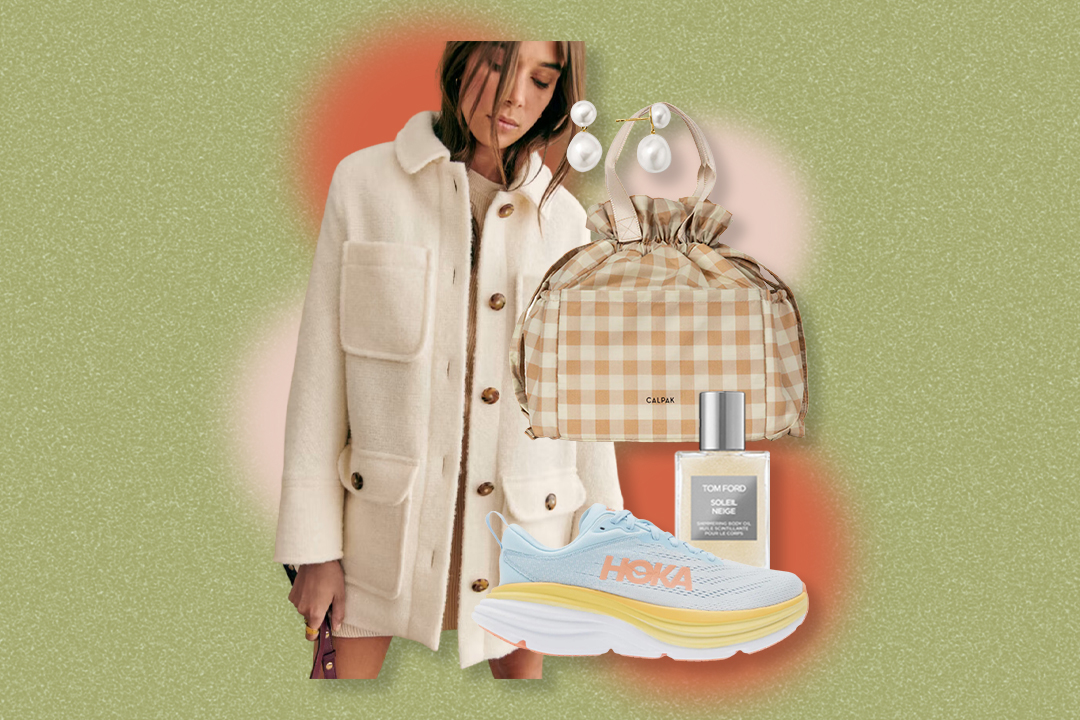 Throughout all this, my parents have always been there for me. They are my rocks; my solid ground to stand on and lean on for support. As I've gotten older and reflected on my experiences, I've come to realize how much my family has shaped me. They have taught me—through their words, actions, and personal experiences—some very important life lessons that I will hold onto and hopefully pass along to my own children.
I would say the way I've been raised is interesting. While it has many things in common with other immigrant children's upbringing, parenting is extremely personal. As an adult, I now see the choices and sacrifices my parents have made for the benefit of their kids. I am extremely grateful for the foresight and self-awareness my parents have that helped me to become who I am today.
Here are 10 lessons I've learned from my parents.
1. Hustle hard
Moving to a completely new country halfway across the world is hard—like, really hard. My dad was determined to make a better life for himself and his family, so he busted his ass to do so, taking test after test and applying to graduate schools in the United States until he finally got accepted. That was his ticket to success. but the hard work didn't stop there. He continued to work tirelessly, providing for our family of four, doing his best so that we could live comfortably. He's shown me the value of working hard for what you want in order to accomplish your dreams. It takes guts and it takes perseverance. Some of my biggest fears in life are failure and rejection; it's what stops me from making more daring decisions. But when I'm reminded of my family, I am able to reach inside of me and emulate their strength, finding myself reaching higher and higher, taking steps to achieve my dreams.
2. Being strong in the face of adversity
My parents experienced many atrocities throughout their childhoods and faced many difficult situations. They both grew up during a time of civil unrest and survived a food shortage, essentially living in poverty. They didn't even have consistent access to electricity until they were out of college. That seems worlds away from the life in which I was raised, but never once have I ever heard my parents speak of their past with even a hint of bitterness. They keep their chins up and soldier on, looking forward to the future, no matter what. I see true strength in them and they never fail to remind me that people are capable of so much, and we can always work toward overcoming our struggles.
3. Health should always come first
The topic of health is a constant point of conversation in our household. My parents have drilled into my head that health comes before all else. It's very difficult to take proper care of our business or others if we don't take care of ourselves—it makes it so much easier to become overwhelmed. My mom always uses the analogy that our bodies are like batteries that need charging. If you're depleted of all energy, how can you accomplish anything? If we're able, then we should take diligent care of ourselves through cleanliness, proper nutrition, exercise, and sleep (though I am definitely terrible at that last one, sorry mom!). Through this constant reminder, I've come to better understand the value of this and see the truth behind it. We all wear many hats and I definitely think I am a better person all around when I take care of myself. It's easier to be present and be a good daughter, friend, sister, student, and person overall.
4. Never stop learning
Something I learned very early on from my parents is that "brains are like sponges." We are constantly learning things and we should never stop trying to. Knowledge is power, and no matter how old we get or what challenges we face, we can always gain something—an insight, a new idea, more understanding. They encouraged my curiosity, encouraging me to seek out the answers I wanted. My dad always gets so excited when I teach him something new, like a recipe or an interesting fun fact about a topic he doesn't usually think about. I associate curiosity and the desire to learn with simply having enthusiasm for life.
5. Love can appear in many different forms
One of the most important lessons I've learned from my parents and through our culture is how everyone may show love differently. In some Eastern cultures, it is more typical that we show love through our actions rather than our words. My mom happily helping me with laundry or cooking food for me was an act of love, not just an act of obligation or devotion. But from living in the United States for so long, my parents have, over time, learned how to become more communicative as well. They've gotten much better about verbalizing how they feel and I love seeing how they change and grow as people. That desire to connect with their kids through their words showed their love as well. They wanted to bond with us and express their love in a way that their Westernized children could better understand. It shows that people all show love and affection in different ways—both culturally and individually.
6. Always choose kindness
My parents are two of the kindest, most generous people that I have ever known. They're always quick to offer a helping hand or go out of their way to assist someone in need, and they never do anything with the expectation of having those favors be returned—they do it just because they're good people. They have shown me that it doesn't matter your background, your socioeconomic status, whether you've had a bad day or not—you can always choose to be kind. It's taught me to always seek out the silver lining of every single situation, even when there doesn't appear to be one at first. They have always emphasized that it's important to put positivity out into the world and treat people well. In this sense, it's kind of like good karma. When I make the effort to be positive in my thoughts, attitude, and behavior, I tend to receive it back in the form of kindness from others and opportunities and it becomes a positive loop. Plus, you never know what someone else is going through and it's always worth it to try to make someone's day.
7. Frugality
Of course, living a life of hardship leaves its marks on a person. Like many other immigrants, my family was very frugal. A sort of survival instinct was deeply embedded in their daily lives and habits. There wasn't enough food to go around for a while, so they had to learn how to ration and share. New clothing was a luxury and a rarity, so learning to mend fabric was a necessity. Stocking up on supplies when they were available and affordable was a means of survival. Though we now live comfortably and don't need to keep up some of these habits for survival, old habits die hard, and they've passed on some of these instincts to me. I find myself doing things like avoiding too much food waste, using supplies like paper towels and soap sparingly, and watching my water usage. Though it's not entirely necessary, learning the skill of frugality has been helpful to me. I've learned to balance my spending between necessities and "wants," and it even helps me be prepared in case something like an emergency happens.
8. Choose your friends carefully
My mother was always extremely adamant that I be careful about who I befriended. The people you are closest to most affect your development, personality, and behavior. She'd had her fair share of critics when it came to her choices over how she's led her life and her actions. She's been criticized for how she tried to raise her kids in a more moderate way, allowing us to become more Westernized, and how she gave up her career to move to another country, amongst other things. And honestly, who needs that kind of negative energy? We all deserve to be surrounded by those who love and support us.
9. How to bridge differences
Obviously, growing up in a household trying to merge and navigate two different cultures can be difficult. At times it's both frustrating and messy not being able to see eye-to-eye on things, or not even be able to totally understand each other due to language barriers. Throughout the years, we've had to practice lots of patience with each other and try to keep an open mind. As I've grown into myself, it's become more and more apparent that many of our opinions differ drastically. Being able to hold conversations about contentious topics we don't agree on can be very aggravating and emotional. We've gradually learned how to express those opinions without stepping on each others' toes too much, and I think this lesson has greatly aided me in my life in general. I love being able to talk to people who don't necessarily agree with me and being able to have a constructive conversation about our opinions without offending each other.
10. Food goes beyond simple nutrition
Eastern medicine was a major part of my upbringing. Every time something was physically wrong with me, my parents tried to fix it with some concoction of herbs. Honestly, sometimes it seems like mumbo-jumbo, and to many people it probably is, but I've grown to accept and respect it more and am quite fascinated by it. Some have become more interested in traditional Chinese medicine, and there have been more efforts to research it. It goes back thousands of years—and hey, I'm an avid tea drinker anyway. What's the harm in drinking some tea that's supposedly good for me? It's taught me that some of the foods we already consume can be used to purposely fuel and heal ourselves. For example, garlic has antimicrobial properties and chrysanthemum may help to decrease inflammation. I was raised to believe we can use food to heal ourselves from the inside out, and I think that's kind of magical. Because of this, I'm very conscious of what types of foods I consume and pay very close attention to how it affects me. My mother has given me some herbal teas, and truthfully, whenever I feel a cold coming on, I always reach for them just in case. Maybe it's a placebo or maybe it actually helps, but I usually end up feeling better, and that's just fine with me.
What types of lessons have you learned from your family?