The weather is getting warmer and the lazy hazy days of summer are finally here. Yay! But you know what else is here? Patio season, summer cocktails, backyard barbecues and well, let's face it – laying in a chair for multiple hours on end. As glorious as it all sounds, more years than not I've finished out the summer feeling tired, sluggish and fully ready to get back into a healthier routine.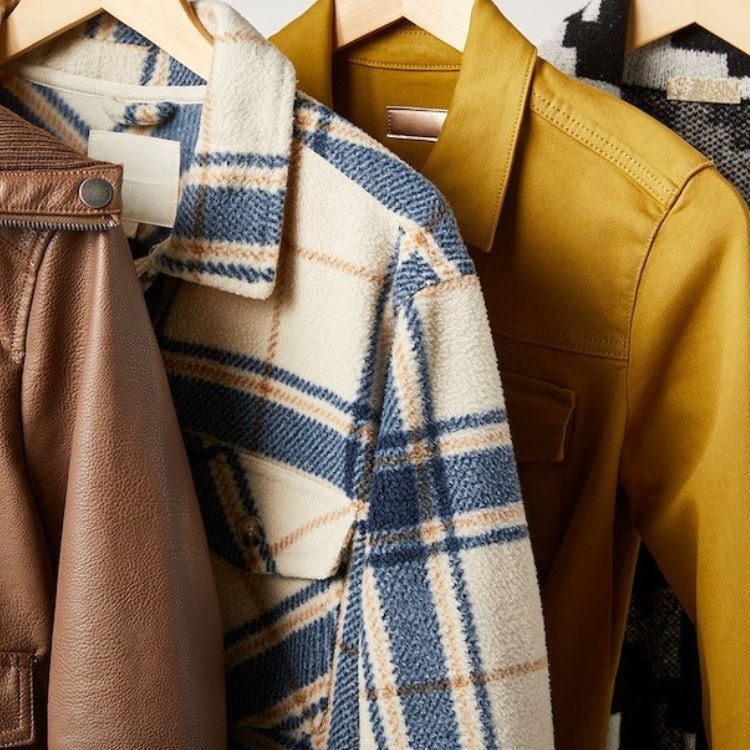 ...and it's wallet-friendly
Over the years, I've made a few simple shifts that have allowed me to enjoy summer while still maintaining healthy habits. Today, I'm sharing with you 10 easy tips on how to have fun this summer and treat yourself, while also practicing self-care so you can look and feel incredible all summer long.
1. Get your workout done first thing in the morning.
Scheduling time to workout in the summer can be super tricky, and every excuse why you shouldn't is amplified tenfold. But the longer in the day you leave your workout, the less likely it is to happen. So set your alarm a bit earlier and get that workout in first thing in the morning. Even a 20 minute jog will help rev up your metabolism for the rest of the day and get those feel-good endorphins flowing. No excuses. Just get up and get it done! You won't regret it.
2. Pack your meals and eat outside.
Another great habit to get into is packing your meals for when you are on-the-go. When you leave this simple task undone, it leaves you unprepared and much more likely to be reaching for junk food when you get over hungry. Instead, take a bit of time at the beginning of the week to meal plan. Try to pick meals you can make up in a large batch and eat throughout the week like Apple Cinnamon Overnight Oats or Chickpea or Avocado & Feta Salad. Then, take your lunch break outdoors to a nearby park. The fresh air always does the mind a ton of good!
3. Grill all the veggies!
Backyard barbecues do not have to mean burgers, wings, ribs and hot dogs. Grilling up vegetables like zucchini, bell peppers, tomato, red onion and mushrooms give them an insanely delicious, smoky flavour and will help to fill up your plate with nutritional goodness. You can throw them directly onto the grill or use a grilling basket. My favourite is tossing them in a bit of olive oil, balsamic vinegar and crumbled goat cheese after grilling to take things up a notch. See some of our favorite grilling recipes here.
4. Host a healthy dinner party.
Do something different and host a healthy dinner party. There is something so satisfying about spending time with your friends while fuelling your body with nutritious food. Make things exciting by challenging your guests to "healthify" their favourite summer recipe, or bring locally sourced fruits, vegetables and meats. Oh, and PS:  A little organic wine never hurt anybody!
5. Infuse your sparkling water.
STOP. Walk away from the diet soda! Be smart about the way you quench your thirst this summer and steer clear of empty calories from thing like sugary iced tea and lemonade. My top pick is sparkling water infused with delicious combinations like grapefruit and thyme, strawberry and lemon or blueberry and lime.
6. Always contribute something nourishing.
Invited to someone else's place? Make an effort to contribute something to the food table that will help everyone feel amazing mind, body and soul. My go-to is this vegan, gluten-free and dairy-free Mac n' 'Cheese'. It is always a hit at any party.
7. Adopt healthier camping habits.
Does camping or cottaging send your healthy habits into a tailspin? Plan ahead by researching healthy campfire snacks and dinners on the grill. But seriously. What other time of year can you bake salmon in a tinfoil packet over the fire?
8. Go outside and play.
When was the last time you went outside to play? There is plenty of time all winter to be cooped up indoors, so take advantage while you can! Nature has a massive positive impact on our mental health. Go for a bike ride, rollerblade, hike, canoe, kayak or try hula-hooping. Just get outside!
9. Get to know your local farmer's market.
Nothing makes me happier than fresh, local summer produce. Peaches, nectarines, tomatoes, corn on the cob, oh my! Every week something new is coming into season, so get out there and support your local farmers and stock up on nutritious yummy produce.
10. Live in the moment.
Don't forget to stay present and enjoy all the beauty summer has to offer. Don't stress and let go of perfection. Heath is a journey and it is all about finding a balance that works for you. Do what you can, with what you've got, wherever you are. Celebrate your healthy habits instead of looking at it as a chore. Summer is short and life is good. So treat yourself to a bowl of cherries and an ice cream cone and soak it all up!
How do you maintain healthy habits in the summer while still treating yourself? Let us know in the comments below!