America is obsessed with "bad" things, and true crime is surely one of them. Now that you've binged all of The Staircase (he so did it, right?!), Evil Genius, The Keepers, and Making a Murderer (all good ones if you haven't watched yet!), it's time to venture into a new way to get your scary story fix. We love a great night full of Netflix, but sometimes you need your crime fix without all the gory images. Podcasts are perfect for your commute or trying to be productive during shower time, but they're also a great way to replace that eight-hour Netflix binge of The Sinner you were planning this weekend. Time to get listening, lady.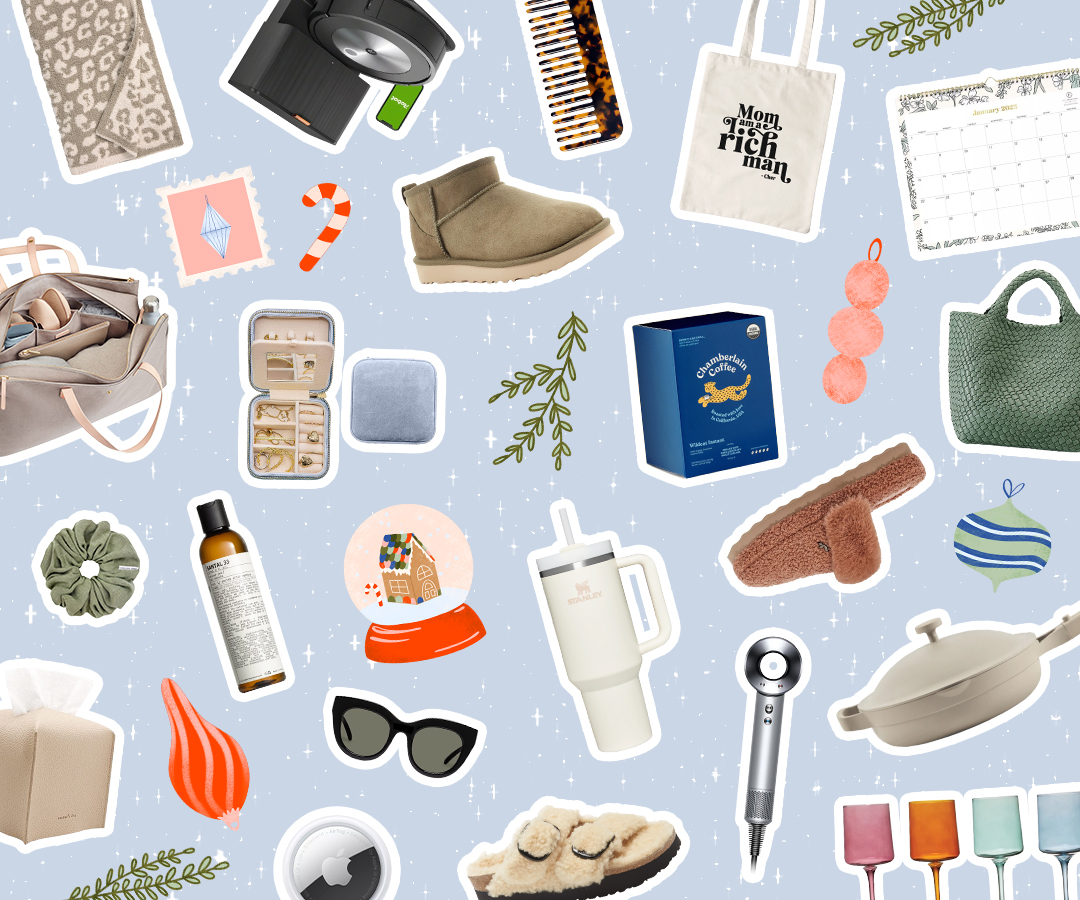 With hundreds of thoughtful gifts, you're sure to find something for everyone on your list!
An Everygirl office fave, My Favorite Murder is hosted by two comedians, Karen Kilgariff and Georgia Hardstark, who are so easy to listen to and make hearing about such a gruesome thing a total joy. They tell each other, and their audience, their favorite murder stories and focus on their friends and fans' hometown murder tales. Lemme tell ya, finding your own hometown is oddly satisfying whilst completely terrifying.
If you're into all things crime, this one's for you. Ashley Flowers and Brit Prawat know where you're coming from, and they aim to give you all the crime you crave. They focus on unsolved cases, missing people, murders, solved cases, and pretty much everything in between! Their voices are easy to follow, and it's almost relaxing, minus the whole scary crime part.
Their motto is "let yourself be wined and crimed!" and if that doesn't show you how amazing it is, I don't know what will. White Wine True Crime developed on a mutual love for the Investigation Discovery channel and white wine, and you can feel that as you listen. It's breezy and fun, and the stories are sure to get you a little nervous to turn off the lights.
Serial has been going strong for years now, and it's all for the best reasons. It's hosted by journalist Sarah Koenig, so it has all the makings of great crime reporting, which crime and journalism nerds like me just LOVE. The stories are raw and real (obvs), but it's still spoken with so much eloquence.
Just two mom friends hanging out talking about gross things. And that's why it's so good! Co-hosts Melissa and Mandy tell crazy murder stories (both the well known and unheard of) with an added bonus of much needed, always relatable commentary. I love this podcast because all the episodes are under an hour (perfect for a commute!), and they just feel like I'm hanging in my living room with two friends just talking about crime.
I'm obsessed with Kendall Rae's true crime YouTube Channel, so when she and her husband started a podcast, I knew I'd be hooked. Kendall and Josh discuss missing persons cases, aliens, conspiracies — it's everything I could have ever dreamed of. If you're not sure where to start, episode seven about the the death of Elisa Lam. That story is bonkers, and everyone needs to know it!
Dirty John had its moment a little while ago, but if you haven't listened yet, YOU MUST. I was addicted to Dirty John when it first popped up on my iTunes, and all for a good reason. Hosted by Los Angeles Times reporter Christopher Goffard, it follows the story of Debra Newell's relationship with John Meehan, which is truthfully something out of a nightmare. Get ready for some good twists. This podcast showed me just how easy it is to hide things from a partner. This is also a great time to get to know the story before the Bravo series drops!
Up and Vanished tells the story of the disappearance of high school teacher Tara Grinstead in Georgia in 2005. Originally, the podcast set out to simply tell the story of Tara's disappearance, but it quickly turned into an investigation for the truth. You can tell the drive and passion behind finding Tara and bringing her case to justice through each episode, and it's absolutely intoxicating. Catch up on last season before the new season drops with a whole new case this month!
S-Town comes from the same producers as Serial and This American Life (another great option). John asks a reporter to investigate the son of a wealthy member of his town because he's been bragging about getting away with murder. The twists, the turns — S-Town is a wild ride.
Hosted by Ben Kissel, Marcus Parks, and Henry Zebrowski, Last Podcast on the Left is hilarious and absolutely horror-filled. It focuses on cults, murder, and overall just scary things, so it's sure to keep you occupied all the way to Halloween.
Where are your favorite podcasts?! Where do you get your true crime fix?