Imagine a perfect spring afternoon: the sun is bright overhead, the air is soft with a light breeze whispering by, and you're lazily sipping an iced tea on the patio of your favorite cafe, with a fresh book cracked open and hours to yourself to get lost. No deadlines, no meetings, no chit chat. Just you, your book, and the rest of the day stretching blissfully before you.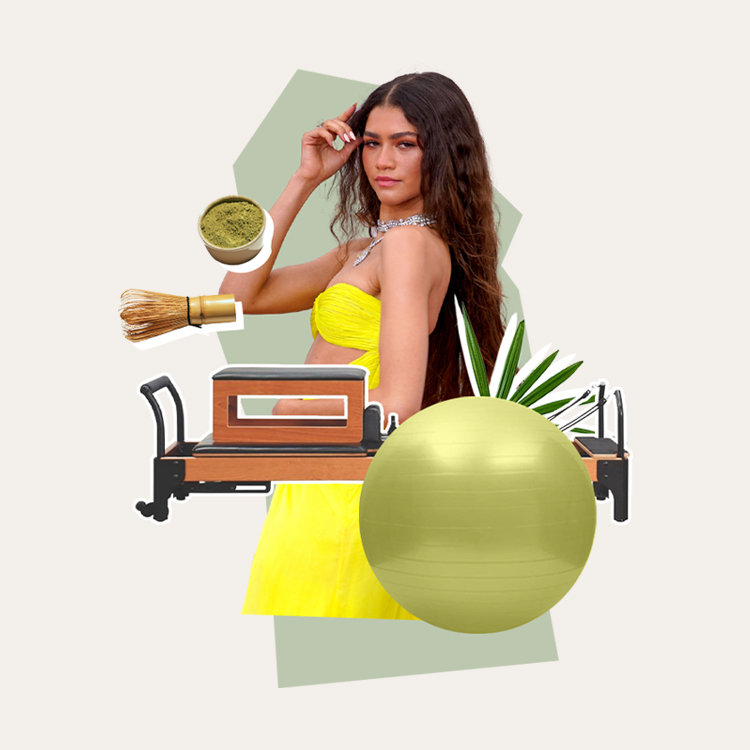 she's (kinda) just like us!
Sounds pretty freakin' good, am I right? We asked our readers on instagram what they were enjoying reading and compiled the most popular answers here. So take a few hours to yourself this week and dig into these spring reads…
FROM THE PUBLISHER: Set in the near future, it describes life in what was once the United States and is now called the Republic of Gilead, a monotheocracy that has reacted to social unrest and a sharply declining birthrate by reverting to, and going beyond, the repressive intolerance of the original Puritans. The regime takes the Book of Genesis absolutely at its word, with bizarre consequences for the women and men in its population.
Read it if you liked… The Zookeeper's Wife: A War Story
click here to buy The Handmaid's Tale on Amazon
FROM THE PUBLISHER: In the heart of New York City, a group of artistic friends struggles with society's standards of beauty. At the center are Barb and Lily, two women at opposite ends of the beauty spectrum, but with the same problem: each fears she will never find a love that can overcome her looks. To complicate matters, Barb and Lily discover that they may have a murderer in their midst, that Barb's calm disposition is more dangerously provocative than her beauty ever was, and that Lily's musical talents are more powerful than anyone could have imagined. Part literary whodunit, part surrealist farce, The Unfortunate Importance of Beauty is a smart, modern-day fairy tale.
Read it if you liked… The First Bad Man: A Novel by Miranda July
click here to buy The Unfortunate Importance of Beauty on Amazon
FROM THE PUBLISHER: Madeline is a force to be reckoned with. She's funny, biting, and passionate; she remembers everything and forgives no one. Celeste is the kind of beautiful woman who makes the world stop and stare but she is paying a price for the illusion of perfection. New to town, single mom Jane is so young that another mother mistakes her for a nanny. She comes with a mysterious past and a sadness beyond her years. These three women are at different crossroads, but they will all wind up in the same shocking place.
Big Little Lies is a brilliant take on ex-husbands and second wives, mothers and daughters, schoolyard scandal, and the little lies that can turn lethal.
Read it if you liked… The Husband's Secret
click here to buy Big Little Lies on Amazon
FROM THE PUBLISHER: Every family has its problems. But even among the most troubled, the Plumb family stands out as spectacularly dysfunctional. Years of simmering tensions finally reach a breaking point on an unseasonably cold afternoon in New York City as Melody, Beatrice, and Jack Plumb gather to confront their charismatic and reckless older brother, Leo, freshly released from rehab. Months earlier, an inebriated Leo got behind the wheel of a car with a nineteen-year-old waitress as his passenger. The ensuing accident has endangered the Plumbs' joint trust fund, "The Nest," which they are months away from finally receiving. Meant by their deceased father to be a modest mid-life supplement, the Plumb siblings have watched The Nest's value soar along with the stock market and have been counting on the money to solve a number of self-inflicted problems.
Read it if you liked… The Woman in Cabin 10
click here to buy The Nest on Amazon
FROM THE PUBLISHER: Gabrielle Bernstein teaches readers how to transform their fear into faith in order to live a divinely guided life. Each story and lesson in the book guides readers to release the blocks to what they most long for: happiness, security, and clear direction. The lessons help readers relinquish the need to control so they can relax into a sense of certainty and freedom. Readers will learn to stop chasing life and truly live.
Read it if you liked… May Cause Miracles: A 40-Day Guidebook of Subtle Shifts for Radical Change and Unlimited Happiness
click here to buy The Universe Has Your Back: Transform Fear to Faith on Amazon
FROM THE PUBLISHER: A breathtaking multigenerational love story that spans two continents, two World Wars, and the quest of two star-crossed lovers to find each other again. The Shoemaker's Wife is replete with the all the page-turning adventure, sumptuous detail, and heart-stopping romance that has made Adriana Trigiani, "one of the reigning queens of women's fiction" (USA Today).
Read it if you liked… A Man Called Ove
click here to buy The Shoemaker's Wife on Amazon
FROM THE PUBLISHER: On Beauty is the story of an interracial family living in the university town of Wellington, Massachusetts, whose misadventures in the culture wars-on both sides of the Atlantic-serve to skewer everything from family life to political correctness to the combustive collision between the personal and the political. Full of dead-on wit and relentlessly funny, this tour de force confirms Zadie Smith's reputation as a major literary talent.
Read it if you liked… Americanah
click here to buy On Beauty on Amazon
FROM THE PUBLISHER: In Chasing Slow, Erin turns away from fast and fame and frenzy. Follow along as she blazes the trail toward a new-fashioned lifestyle—one that will refresh your perspective, renew your priorities, and shift your focus to the journey that matters most. Through a series of steep climbs—her husband's brain tumor, bankruptcy, family loss, and public criticism—Erin learns just how much strength it takes to surrender it all.
Read it if you liked… Present Over Perfect: Leaving Behind Frantic for a Simpler, More Soulful Way of Living
click here to buy Chasing Slow: Courage to Journey Off the Beaten Path on Amazon
FROM THE PUBLISHER: Clay Jensen returns home from school to find a strange package with his name on it lying on his porch. Inside he discovers several cassette tapes recorded by Hannah Baker—his classmate and crush—who committed suicide two weeks earlier. Hannah's voice tells him that there are thirteen reasons why she decided to end her life. Clay is one of them. If he listens, he'll find out why.
Read it if you liked… Big Little Lies
click here to buy Thirteen Reasons Why on Amazon
FROM THE PUBLISHER: Just when Glennon Doyle Melton was beginning to feel she had it all figured out―three happy children, a doting spouse, and a writing career so successful that her first book catapulted to the top of the New York Times bestseller list―her husband revealed his infidelity and she was forced to realize that nothing was as it seemed. A recovering alcoholic and bulimic, Glennon found that rock bottom was a familiar place. In the midst of crisis, she knew to hold on to what she discovered in recovery: that her deepest pain has always held within it an invitation to a richer life. Love Warrior is the story of one marriage, but it is also the story of the healing that is possible for any of us when we refuse to settle for good enough and begin to face pain and love head-on.
Read it if you liked… Big Magic: Creative Living Beyond Fear
click here to buy Love Warrior on Amazon
FROM THE PUBLISHER: In the summer of 2006, Emma Price watched helplessly as her six-year-old son's red coat was fished out of the River Ouse. It was the tragic story of the year – a little boy, Aiden, wandered away from school during a terrible flood, fell into the river, and drowned. His body was never recovered. Ten years later, Emma has finally rediscovered the joy in life. She's married, pregnant, and in control again… until Aiden returns.
Read it if you liked… Blink
click here to buy Silent Child on Amazon
FROM THE PUBLISHER: The story of how one expat woman left her beloved behind when she moved to France-her beloved kale, that is. Unable to find le chou kale anywhere upon moving to the City of Light with her new husband, and despite not really speaking French, Kristen Beddard launched a crusade to single-handedly bring kale to the country of croissants and cheese. Infused with Kristen's recipes and some from French chefs, big and small (including Michelin star chef Alain Passard) Bonjour Kale is a humorous, heartfelt memoir of how Kristen, kale, and France collide.
Read it if you liked… The Paris Key
click here to buy Bonjour Kale: A Memoir of Paris, Love, and Recipes on Amazon
FROM THE PUBLISHER: Being a black woman in America means contending with old prejudices and fresh absurdities every day. Comedian Phoebe Robinson has experienced her fair share over the years: she's been unceremoniously relegated to the role of "the black friend," as if she is somehow the authority on all things racial; she's been questioned about her love of U2 and Billy Joel ("isn't that . . . white people music?"); she's been called "uppity" for having an opinion in the workplace; she's been followed around stores by security guards; and yes, people do ask her whether they can touch her hair all. the. time. Now, she's ready to take these topics to the page—and she's going to make you laugh as she's doing it.
Read it if you liked… The Misadventures of Awkward Black Girl
click here to buy You Can't Touch My Hair: And Other Things I Still Have to Explain on Amazon
FROM THE PUBLISHER: Thirty-four-year-old marine biologist Kyra Winthrop remembers nothing about the diving accident that left her with a complex form of memory loss. With only brief flashes of the last few years of her life, her world has narrowed to a few close friendships on the island where she lives with her devoted husband, Jacob.
But all is not what it seems. Kyra begins to have visions—or are they memories?—of a rocky marriage, broken promises, and cryptic relationships with the island residents, whom she believes to be her friends. As Kyra races to uncover her past, the truth becomes a terrifying nightmare. A twisty, immersive thriller, The Twilight Wife will keep readers enthralled through the final, shocking twist.
Read it if you liked… While You Were Sleeping
click here to buy The Twilight Wife on Amazon
FROM THE PUBLISHER: Monsieur Perdu calls himself a literary apothecary. From his floating bookstore in a barge on the Seine, he prescribes novels for the hardships of life. Using his intuitive feel for the exact book a reader needs, Perdu mends broken hearts and souls. The only person he can't seem to heal through literature is himself; he's still haunted by heartbreak after his great love disappeared. She left him with only a letter, which he has never opened.
Read it if you liked… A Gentleman in Moscow
click here to buy The Little Paris Bookshop on Amazon
What are you reading? Tell us in the comments below!