We usually set out with the best intentions to eat healthy and cook our own food, but at the end of the week we are left with a ton of odds and ends. Not only is this hard on our wallet, but it is also hard on the environment. Food waste is a serious problem. Did you know that up to 40 percent of the food grown, processed and transported in the United States goes to waste? Yikes.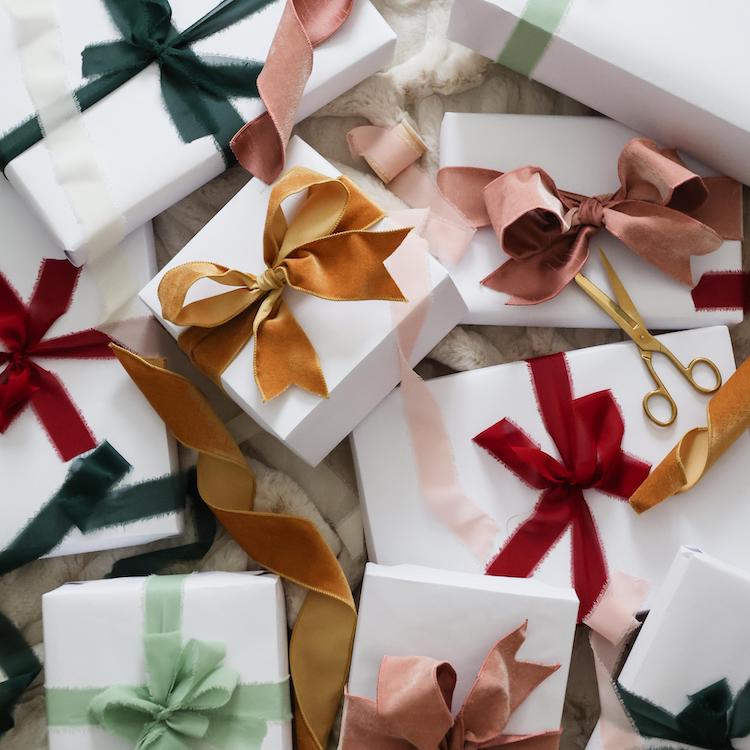 the perfect gifts for everyone—and we mean everyone—on your list
But here's the good news: With a bit of planning and creativity, you can do your part in the fight against food waste. I've rounded up 20 delicious and healthy ways you can repurpose your leftovers and ensure you use up every last morsel. Let's get to it!
1. Soup
Soup is a great way to use up leftover vegetables, which can then pack a ton of nutrients. Whether it's leftover tomatoes, zucchini, kale, celery, potatoes, or carrots, it can all go into a soup. Add a can of beans or some leftover chicken breast for protein to make it a complete meal.
And hey, if you are feeling extra fancy, puree the entire soup into a creamy bowl of goodness. It's an extra step but well worth it!
READ: 11 Soups Perfect for Fall and Winter Comfort Eating
Source: Chelsea's Messy Apron
2. Buddha Bowls
A Buddha bowl is a fancy name for a bowl filled with things like greens, veggies, beans, grains, and nuts all drizzled with your favorite dressing. Not only are Buddha bowls instagram-worthy and fun to make, but they also pack a ton of nutrition and are a terrific way to use up leftovers. Whether you have vegetables, rice, quinoa, legumes, meat, or seeds leftover from the week, they can all come together in a beautiful Buddha bowl. If you have root vegetables and greens left, definitely try this Warm Winter Buddha Bowl.
3. Bone Broth
If you roasted an entire chicken or turkey and aren't sure what to do with the leftover bones, I highly recommend throwing them back into a slow cooker or pot and simmering on low with onion, celery, carrots, and spices to create a delicious broth. Bone broth is super healing for your gut, immune system, and even skin. Here's my go-to recipe for a healing bone broth. And, if you aren't going to use it up right away, divide it into freezer-safe containers and freeze. It's healthier than store bought broths, which are often loaded with salt and MSG.
Source: B Britnell
4. French Toast, Croutons, or Bread Crumbs
Have a loaf of bread on the counter that's starting to go stale? Before it gets moldy, there are a few things you can do with it. First, you could turn it into French toast. Soaking bread in a whisked egg or egg whites will breathe new life back into it. Top it with some syrup, hemp seeds, and leftover fruit for a delicious meal. You can also dry out leftover bread in the oven at low temperature to make croutons or bread crumbs. Croutons go great with soup and you can freeze the bread crumbs for burgers or meatballs down the road.
5. Pickle Leftover Vegetables
Pickling your own vegetables is easy and a great way to use any leftover odds and ends. Chop any vegetables like onions, cucumber, cabbage, carrots, or zucchini and submerge them back into leftover pickle juice or apple cider vinegar. Let them marinate for a day or two and then use them as a side or a delicious salad topper.
6. Pasta
Throwing together an "everything but the kitchen sink" pasta is always a good idea. It's a great way to use up any leftover sauces, protein, vegetables, and even leftover pasta itself. Simply sauté the vegetables in a bit of olive oil, add the sauce and protein, and serve it over cooked pasta. If you are missing sauce, a simple olive oil and minced garlic will always do the trick. Tip: Use brown rice pasta to keep it gluten-free.
Source: Lisa Harris Pantry Blog
7. Pizza
You don't need a traditional pizza crust to throw together an epic pizza using leftovers. You can use leftover tortillas, Portobello mushroom caps, or even thinly sliced sweet potato as a crust instead! Spread leftover sauce onto the crust then add leftover diced vegetables, cheese, and protein. Bake in the oven at 410 degrees F for 10 to 12 minutes and voila! You have a delicious, healthy pizza ready to go. Feeling a little uninspired? Try some of my favorite tortilla pizza topping combos and my top tips on how to make a delicious healthy pizza.
8. Stir-Fry
Making a stir-fry with leftovers is easy and foolproof. Sauté any leftover vegetables with onion, garlic, and ginger. Add protein, some wilted greens, and soy sauce and serve it over brown rice or quinoa for a delicious meal in a pinch.
9. Omelette
Omelettes are high in protein and healthy fats. Sauté vegetables, greens, or cheese with a few eggs and you have everything you need to fry up a delicious, nourishing omelette. Add a splash of almond milk to the whisked eggs to make the omelette extra fluffy and serve with a spoonful of salsa for some extra flavor.
READ: 23 Egg Recipes That Take 20 Minutes or Less
Source: Picante Jalapeno
10. Pesto
Pesto can be made from any dark leafy green or herb. Cilantro, mint, basil, kale, or arugula can all be quickly transformed into a delicious pesto. Just add olive oil, lemon juice, garlic, and a pinch of sea salt and black pepper. Blend it all up in a food processor and you have a nutrient dense dip or a spread that goes with pizza, pasta, salad, fish, or meat!
11. Smoothies
Never underestimate the power of a smoothie! It can act as a complete meal replacement when done right. Leftover fruit, greens, milk, seeds, and yogurt can all be transformed into a satisfying, nutrient-dense smoothie. Just throw it all into your blender, add your liquid of choice and you are set. Be sure to balance the vegetables with a sweet fruit like berries, banana, or mango to balance the flavors.
12. Wrap Them Up
Want to breathe some new life into leftover veggies, sauces, cheese, or protein? Wrap them up! You can use a tortilla or if you have leftover leafy greens, turn them into lettuce wraps. Anything goes. My favorite wrap is leftover grilled veggies with goat cheese and pesto. Serious yum.
Source: This Gal Cooks
13. Fajitas and Tacos
Who doesn't love a good old fajita or taco night? They are both great for using up leftovers. Sauté leftover bell peppers with onions, rewarm leftover protein, shred some cheese, dice vegetables (like lettuce, onion and tomato), and you are all set.
14. Put an Egg On It
Have some leftover vegetables, pasta, or bread but not enough to make a complete meal? Put an egg on it! Frying or poaching an egg takes minutes and it adds protein and healthy fats to tie together a complete meal. Add a bit of salt and black pepper and let the deliciousness ensue.
15. Banana Bread or Freeze Sliced Bananas
Have a bunch of bananas on the counter that are going brown? These are perfect for banana bread. (This gluten-free banana bread is amazing.) You can also peel, slice, and throw those bananas into the freezer. Once frozen, they are great for smoothies.
Source: Gimme Some Oven
16. Guacamole
If you have avocados that are a little too soft, you can probably turn them into a delicious batch of guacamole. Mash up the avocado with lemon or lime juice, red onion, tomatoes, garlic, sea salt, and black pepper. You can even take the nutrition up a notch by mixing in any leftover, finely sliced leafy greens.
17. Bruschetta or Salsa
Leftover tomatoes? Dice them up and turn them into a bruschetta mix or salsa. Serve them with toasted brown rice tortillas for a delicious snack.
Source: Love and Lemons
18. Veggie Fried Rice
Whenever I have leftover rice, I love to mix up a batch of veggie fried rice. Just sauté any leftover vegetables (fresh or frozen) and add the rice in at the end. Add a bit of soy sauce, ginger, or garlic for some flavor. You can even add a scrambled egg for some extra protein.
Veggie fried rice is also a great way to use up leftover cauliflower. Simply use a food processor to pulse the cauliflower into a rice-like consistency and throw it into the skillet with your veggies.
19. Chili
No matter what leftovers you have on hand, I can almost guarantee you could turn it into some sort of chili. Carrot, celery, tomatoes, bell pepper, jalapeno, butternut squash, sweet potato, or quinoa—throw it all into a pot with a protein (like ground meat or beans) then add chili spice and broth. If you need a recipe to use as a base, just search for the ingredients you have on hand using Foodgawker.
20. Quesadillas
All you need is a tortilla or two. Pile leftovers like roasted vegetables, cheese and meat on one side, and fold the other side over top. Bake in the oven at 410 degrees F for 10 minutes and then slice into pieces with a knife or pizza cutter. My favorite filling combos are fig, arugula, and goat cheese or pesto, tomato, and spinach.
What is your favorite way to repurpose leftovers? Share with us in the comments below!