Although it's still hot in many areas of the country, I can't help but have fall on my mind. There's a feeling of excitement that comes over me when I feel that first cool breeze because sweater weather is near! When your weekend plans shift from poolside priorities to picking out the perfect pumpkin for your entryway, you know fall has officially begun.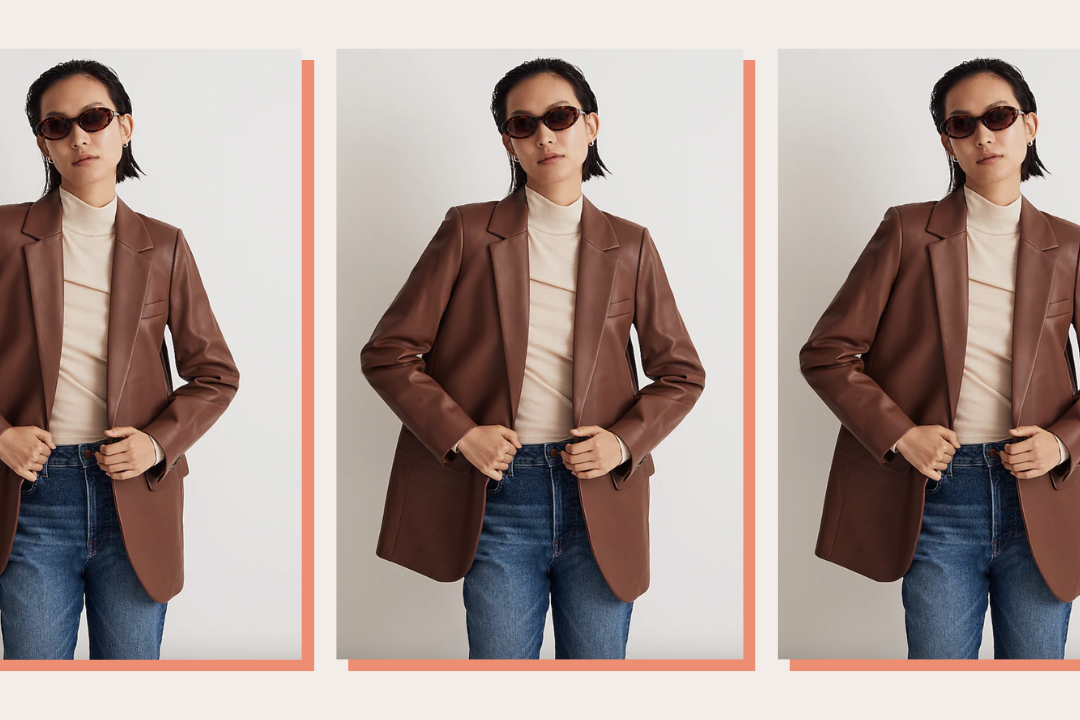 time for your fall wardrobe update!
One of my favorite memories growing up in the Midwest is smelling the sweet aroma of spices after a morning of raking and playing in the leaves. Fall, to me, is truly a season of comfort and there is nothing more comfortable than a hearty sweet or savory meal first thing on a breezy morning. May I suggest one of these to start your day?
If you're craving something sweet…
Spread this granola over a dollop of yogurt or take it to-go for a crunchy breakfast at work.
image via High Gate Hill Kitchen
These waffles are perfect for a cozy Sunday morning family brunch.

image via Cookie and Kate
Oatmeal is one of the easiest and heartiest breakfast meals to make—add caramelized apples and chopped nuts for a seasonal touch.
image via The Smoothie Lover
How can you not indulge in donuts? Become your coworker's favorite person by bringing these to your next morning meeting.
image via Toaster Oven Love
Heading to the farmer's market? Be sure to grab some peaches to make this crumble for the weekend.
image via Haute and Healthy Living
Grab one of these delicious muffins with your next morning coffee.
image via The Red Bistro
Impress your family with these pancakes at your next get together.
image via A House in the Hills
Baked French Toast with Raspberry Butter
When you're in the mood for a hearty and sweet casserole, try this baked French toast recipe.
image via Mary Costa for Freutcake
Start your morning off right with these nutrient packed muffins.
image via Vegukate
A great option for vegans with a sweet tooth.

image via Minimalist Baker
If you're craving something savory…
Whip up this breakfast hash for your game day guests.
image via The Iron You
If squash is on your produce list, try this delicious breakfast.
image via Inspiralized
This colorful quiche would be great for your next community breakfast potluck.
image via Cookie Monster Cooking
Cooking for one or two? These individual fritattas will hit a savory note in your morning.
image via Skinny Ms. 
Here's a delicious excuse to use up your potatoes from dinner last night!
image via Everyday Reading
Hearty, savory, and cheesy? This is the perfect meal for your carb-loving friends.
image via Yes to Yolks 
Prep for a day of outdoor labor with veggies and protein.
image via Jo Cooks
A breakfast Chef Gordon Ramsay would approve of.
image via Hapa Nom Nom
Super quick, super easy, super delicious.
image via Modern Granola
These pastries are a great grab-and-go breakfast option.
image via Port and Fin
Tell us your preference: sweet or savory breakfast?