Even though winter might be coming to an end, we're still bundling up with our coziest scarves and reaching for our chunkiest sweaters. While your favorite staples could never do you wrong (no matter how many times you wear the same black leggings), it's nice to swap out your usual ensemble for something different every now and then. To give you some inspiration, here are 20 winter outfits we want to copy right now.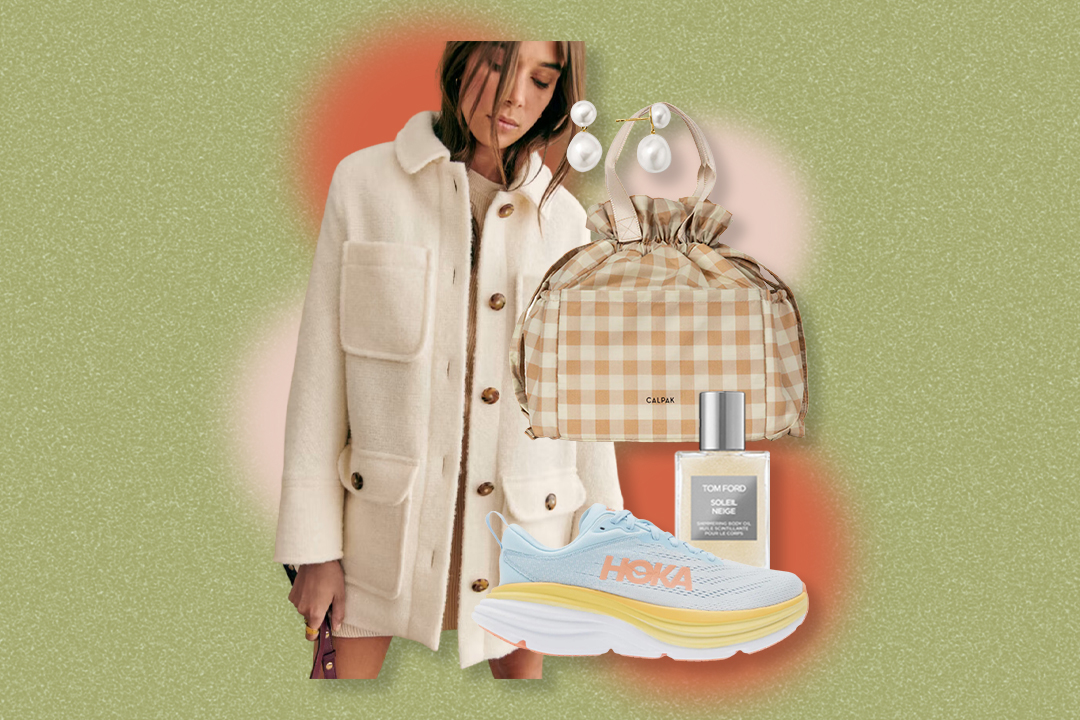 Source: Fashion Jackson
Feminine and flattering, a camel duster over a simple white sweater is a look we always appreciate. Dress this up with leather leggings or tone it down with your usual black ones.
Source: The Teacher Diva
A sweater tucked into a pair of blue jeans is what love looks like (and comfort feels like). Elevate this classic combination with a big scarf and a pair of sunglasses.
Source: Fashion is my Forte
Bodysuits aren't only meant for summer – pair yours with some faded blue jeans and OTK boots. Throw on your houndstooth coat to make the statement and a bold colored pom hat to finish it.
Source: Brooklyn Blonde
There's an art to wearing hues of gray and this is your season to master it. Grab a big gray sweater, gray jeans, and a clean pair of white loafers to pull off this cool look.
Source: Not Your Standard
Our recommendation for a versatile wardrobe piece? A black and white striped turtleneck. Play with textures by wearing a patterned coat over this standard top and keep it sleek with a nice pair of denim.
Source: Hello Fashion Blog
Pleated skirts are double the fun – without being triple the work. Make this look winter appropriate by tucking a sweater into it and adding a casual pair of white sneakers.
Source: Extra Petite
The color blush continues to take over our wardrobe (and Instagram feed) this season. Join in on the fad with a blush cotton sweater tucked into a white mini skirt. To keep this look neutral, remember to wear your gray OTK boots and duster.
Source: Crystalin Marie
Sometimes it's not the outfit under our coat, but the coat in itself. Choose a monochromatic look and top it with this gray jacket – the fur detail will keep your body warm and the compliments coming.
Source: The Golden Girl Blog
While we don't live in Paris, we can still dress like we do. Update your usual white top and black denim combination with a simple neck scarf and classy trench coat.
Source: The Real Fashionista
Every day is a good day for a sweater dress – especially if you're in a rush and don't want to wear pants (it's understandable). Elevate this popular outfit with a camel trench coat, a checkered scarf, and your favorite OTK boots.
Source: TrendyCurvy
We don't know what we love more about a winter poncho – the fact that it can be thrown on in seconds or the fact it's as comfortable as it looks. Regardless, pair this chic garment with white denim and OTK boots.
Source: Penny Pincher Fashion
Another classic look, grab your chunky knit sweater and pair it with some dark faded denim for the perfect contrast. Choose a neutral bag and coat to officially call this your go-to outfit for the season.
Source: Fashioned Chic
Practice your layering with an edgy approach to your typical black leather jacket. Best worn with a big white turtleneck and ripped black denim, the trick to this look is wearing the oversized trench coat that pulls it all together.
Source: Curvenvy
Winter whites is a trend that refuses to go out of style and we're not complaining. Put on your crisp white blouse, gray pants, heels, and let your long coat do the rest.
Source: Gal About Town
Over-the-shoulder tops are the type of pieces that make every simple outfit look sophisticated. Invest in yours by wearing it with leather leggings, OTK boots, and a neutral purse.
Source: Felicia Akerstrom
For the people who can't get enough of chunky sweaters (us), take your outfit up a notch with a printed pant. Stay true to the trend with your loafers or go with a cropped pair and boots to protect your ankles.
Source: Kelly in the City
Bring out that blush coat you've been wanting to wear with this soft ensemble. Instead of a bold outfit underneath, choose neutral pieces and let your cheetah print flats be the highlight.
Source: @waityouneedthis
We all know that pairing black and white is iconic – so there's no better way to enhance it than with a bold hat and contrasting boots. Throw on your jacket of choice and enjoy a day in the city.
Source: @somethingnavy
Camel trench coats are the solution to every (fashion) crisis and the fur detail on this one is the reason why. Add to this practical look with a white blouse and your high waisted jeans.
Source: Sequins & Things
Pull off this neutral outfit with another striped turtleneck under a beige cotton zip-up jacket. Accessorize with a neutral purse and accentuate with your white denim.