Given the amount of time that you'll spend working in your adult life (why were we all in such a rush to grow up again?), it's no surprise that most of us want to find a job that we're passionate about and that affords us the opportunities to live the life we've always envisioned for ourselves. When it comes to choosing your career path, there are so many things to consider. Do you want a job that allows you flexibility/the opportunity to work in your PJ's? (Yes.) Or is it more important that you make a high salary? (Wouldn't hate it!) Perhaps your biggest priority is the opportunity to be creative?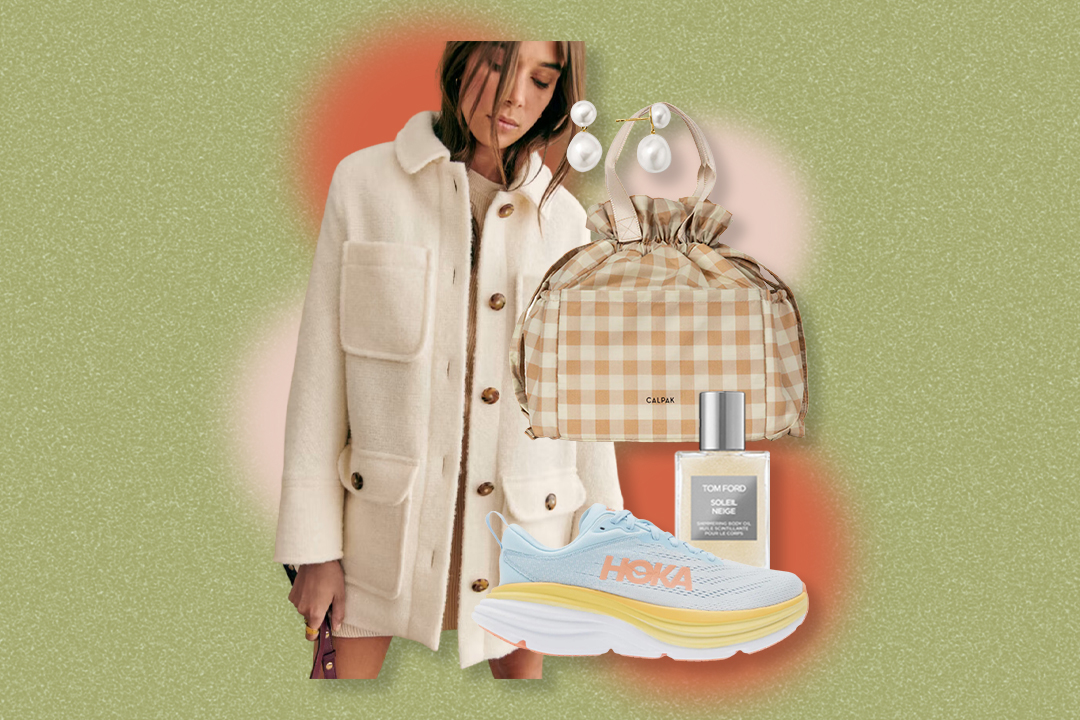 We love magazine editors, doctors, teachers, and lawyers as much as the next person, but you'd be doing yourself a major disservice if you didn't consider all the potential options, including these three in-demand careers.
CERTIFIED FINANCIAL PLANNER™
CERTIFIED FINANCIAL PLANNER™ PROFESSIONAL
2016 Median Pay (according to the U.S. Department of Labor)
$90,530 per year
What They Do
A CFP® pro works with individuals and businesses to guide them in making financial decisions ranging from budgeting, savings and investments.
Who This Fits
We often assume that all that matters in this type of industry is an affinity for numbers, but natural planners (i.e. those of us who consider organizing our weekly tasks and to-do lists a good time), excellent listeners, and self-proclaimed people pleasers will excel in this field.
The Perks
We're not gonna lie: the fact that more experienced financial planners can make six figures makes this career option REAL attractive. Many CFP® professionals strike out on their own at some point in their career, putting them in control of their own schedules and revenue streams.
Your Impact
Being a CFP® pro allows you the opportunity to make a tangible difference in the life of others. Whether you're helping someone purchase their first home, make their first investment or navigate the death of a parent, you have the chance to impact the rest of their future, and garner clients that you'll work with for life. CFP® professional Rianka Dorsainvil says, "I always tell my clients it's a privilege for you to open your lives to me because I get to see the growth that happens overtime and it's really special."
How to Land a Job
Many CFP® professionals will eventually branch out with their own firm, but when you're looking to be hired out of school, the best way to land a position is through an internship. Look for a financial planning conference in your area and arm yourself with a killer resume.
Once you've made connections with the firms in your location, you'll be able to get your foot in the door as an intern with the goal of turning that relationship into a full-time job.
Education or Skill Requirements
In order to become a CERTIFIED FINANCIAL PLANNER™ professional, you'll need a Bachelor's Degree, additional CFP Board-approved courses, three years of experience, and you'll need to meet an ethical requirement. Then you'll sit for the CFP® exam that you must pass to receive the CFP® certification.
This designation is strongly recommended because less than 20% of financial planners are CFP® professionals, and the rigorous exam and killer qualifications will allow you to set yourself apart from the crowd!
Technical Writer
Source: Hype Beast
TECHNICAL WRITER
2016 Median Pay (according to the U.S. Department of Labor)
$69,850 per year
What They Do
Technical writers prepare and develop instruction manuals, journal articles, test plans, and other documents to communicate intricate technical information to the masses.
Who This Fits
Those who have an affinity for both writing and technology will feel like they've found their home in this field. Much of technical writing has to deal with gadgets, websites, and other various aspects of cyberspace, so it allows you to tap into both sides of your brain.
The Perks
Let's be real, the ability to work in our PJs or from a balcony in the Caribbean is enticing for just about anyone. Many technical writers are able to find completely remote positions, allowing you the flexibility to travel, spend more time with your dog (PRIORITIES, PEOPLE), or easily move to another city without uprooting your career.
Your Impact
Technical writers can make a big impact on businesses who need to disseminate or market their complex information or products to the masses but need an expert who can break down the communication barrier for consumers without technical backgrounds.
How to Land a Job
A great way to get your foot in the door to technical writing is to begin as a research assistant or specialist in a technical field, allowing yourself to garner the communication skills necessary to write effectively about a given subject or product.
Education or Skill Requirements
A Bachelor's degree and strong writing skills are key to succeeding in this role. Some technical skills may be preferable depending on the subject matter at hand.
UX DESIGNR
Average Salary (according to Payscale)
$71,748 per year
What They Do
A UX Designer enhances user satisfaction with a product by improving the usability and satisfaction customers find in a product. Their role often includes interviewing users and researching market data.
Who This Fits
Do you love puzzles? Equations? Creative problem solving? If so, this just might be your dream job. Avid problem solvers will find a UX Designer's work satisfying and fulfilling.
The Perks
A quick Google search will show you that the demand for UX Designers is massive in today's market (and many of them are remote!). Plus, many UX Designers are self-taught, so you can get started no matter your educational background.
Your Impact
UX designers get to go to work and think about how to improve people's lives through technology. Their focus is on people and making their experience of a product or service the best it can be. The idea of making an impact on someone's life in a tangible way is incredibly rewarding and a great motivator.
How to Land a Job
Most employers will care most about your work experience and proving that you have the skills needed, so whether you are certified (courses can often be found at local colleges or online) or self-taught, be sure to put together a comprehensive portfolio of your work to make yourself competitive in the job search.
Education or Skill Requirements
Since this career is still very young, there's no definite requirement needed to become a UX designer, making it accessible no matter your background.
What other under-the-radar careers would you add to this list? Tell us about them in the comments below!
This post was in partnership with CFP® Board Center for Financial Planning, but all of the opinions within are those of The Everygirl editorial board.
This post is brought to you on behalf of the CFP Board Center for Financial Planning in support of the "I am a CFP® Pro" campaign. The content does not necessarily reflect the views of CFP Board or the Center for Financial Planning.