It's true we've spent a good amount of time this Wedding Week dedicated to brides–wedding style parts one and two, what to discuss before saying I Do, how to plan a wedding, and what cocktails to serve at your wedding. But there are definitely a number of other people who are a part of the wedding process and affected by the stress and joys of it all: namely, the bridesmaids. Anyone who has filled these shoes can attest, it's not always a walk in the park and being asked to stand up comes along with an unspoken demand to spend quite a bit of money. Between shower gifts, bachelorette party expenses, buying the dress and altering it, costs can add up quickly.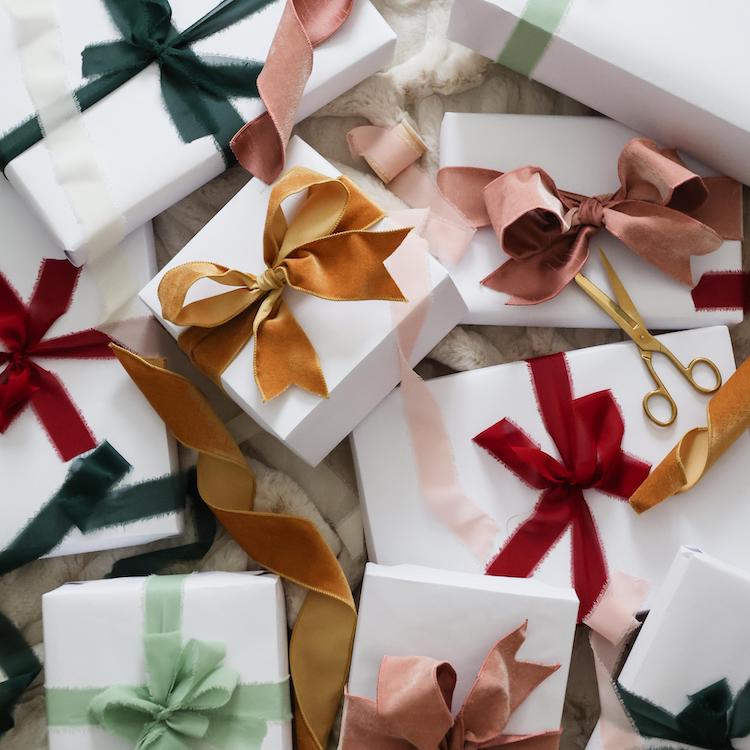 the perfect gifts for everyone—and we mean everyone—on your list
So to help curb the cost of standing up in a wedding, we teamed up with an amazing group of stylists and artists in New York City to bring you 5 Quick and Easy Bridesmaid Hairstyles (including video tutorials!) that you can do yourself or with the others bridesmaids. This way you can remove one thing off the list of what you're spending money on and tackle the task of styling your hair yourself!
The best part is five lovely Everygirl readers volunteered their afternoon to model for us! We have a variety of hair types and lengths, so hopefully there is something for everyone. And believe it or not, our stylists just so happen to collaborate with Little Borrowed Dress for this shoot, not knowing we featured the founder's career profile yesterday.
And check back later for 10 of our favorite bridesmaid dresses that you actually can wear again (some are even dresses we have worn as bridesmaids)!
No. 1: The Pixie

How to do it:
Step 1: Rub pomade together in hands and apply at root in opposite direction you want hair to go.
Step 2: Style in the direction you want your hair to go.
Step 2: Accessorize with a headband.
No. 2: Goddess Braid
How to do it:
Step 1: French braid from top to middle and pin down.
Step 2. Continue braiding 3/4 of your hair until you reach the lower back area of your head.
Step 2: Secure with bobby pins and accessories with decorative hair pins.
No. 3: Double French Twists
How to do it:
Step 1: Roll and pin a small pompadour at the front of your hair, moving in sections from front to back.
Step 2: Roll and pin one side of your hair in the same direction. Roll and pin hair in sections on the opposite side as well.
Step 3: Accessorize wtih fresh or silk flowers.
No. 4: Princess Braids
How to do it:
Step 1: Take a small front section on the right and braid back close to the head.
Step 2: Anchor the braid to your hair with a bobby pin and repeat on the opposite side.
Step 3: Accessories with hair pins to cover up the bobby pins.
No. 5: French Braid Chignon
How to do it:
Step 1: Part on side, french braid from front all the way to back and bobby pin to secure.
Sterp 2: Repeat french braid on the opposite side.
Step 2: Tease loose hair then roll it up, twist, and pin.
Venue: Top of the Garden
Hair Accessories + Belt: Hushed Commotion
Dresses: Little Borrowed Dress
Jewelry: Nina Shoes
Balloons: Brooklyn Balloon Company