The world of workout apparel is pretty weird. One day you're shopping with your mom at Dick's Sporting Goods for shorts to wear at track practice, and all of the sudden you're an adult being told that the absolute only pair of leggings you should ever wear cost a casual $130.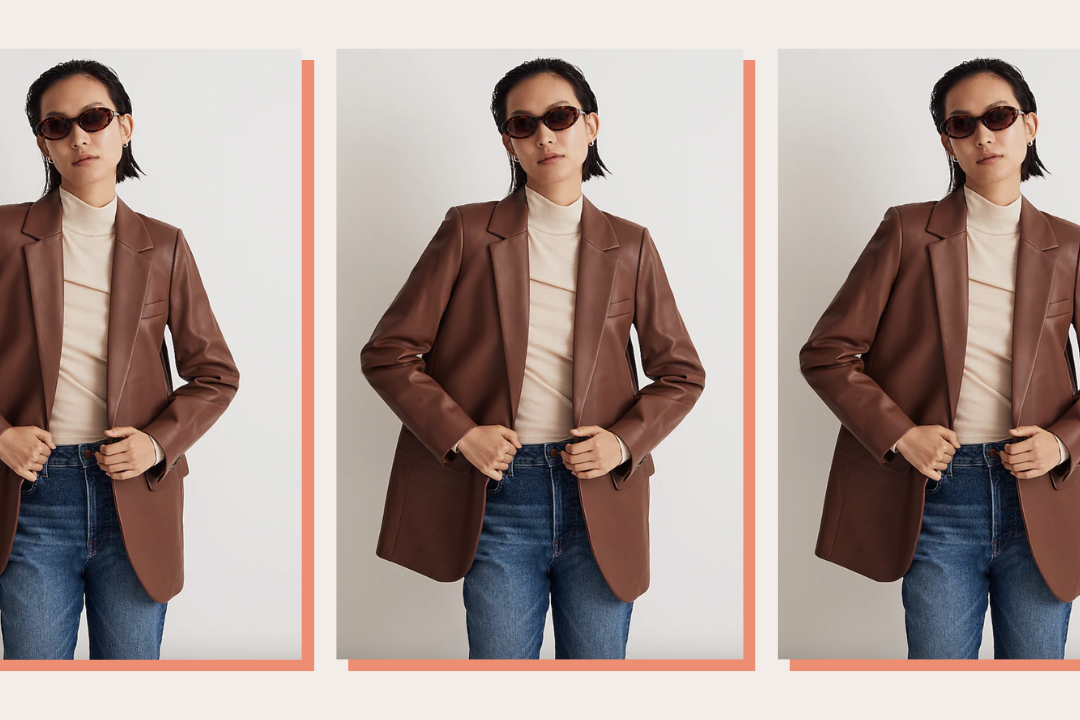 time for your fall wardrobe update!
I am someone who does work out a lot (queue eye roll), but I've never let myself join the bandwagon of paying for overpriced workout gear. If I'm spending an exorbitant of money on something I'm wearing, it's going to be something I get to use to create a fashion moment for myself, not something I'm going to sweat through in 10 minutes. But the unfortunate truth is that when it comes to workout clothes, sometimes feeling confident is half the battle (and I wouldn't wish leggings that are slipping down during a workout on my worst enemy).
On the opposite end of the workout gear hype spectrum is Amazon—something I've never tried, but that definitely caught my interest. Thousands of reviewers leaving five-star claims can't be wrong, right? I set out to see and tried the highest-reviewed workout pieces on Amazon (hint: you're going to regret those $130 leggings real quick).
While I love bike shorts on other people, I've never exactly loved them on me. I don't have the longest legs in the world, and I usually feel like they make me look shorter and stockier than I am, but these are definitely the best I've found. They don't create a weird bulge where they end (which some with really tight seams have done on me) and are super comfortable and the perfect amount of high-waisted.
This long-sleeved crop top is something I'd wear both to work out and in my normal life as athleisure. It's perfect for a cool all-black moment and isn't super thin but isn't as thick as a sweatshirt material either. Sometimes you don't want something super tight on your torso, and that fits that bill while still feeling like you're in something you're meant to work out in.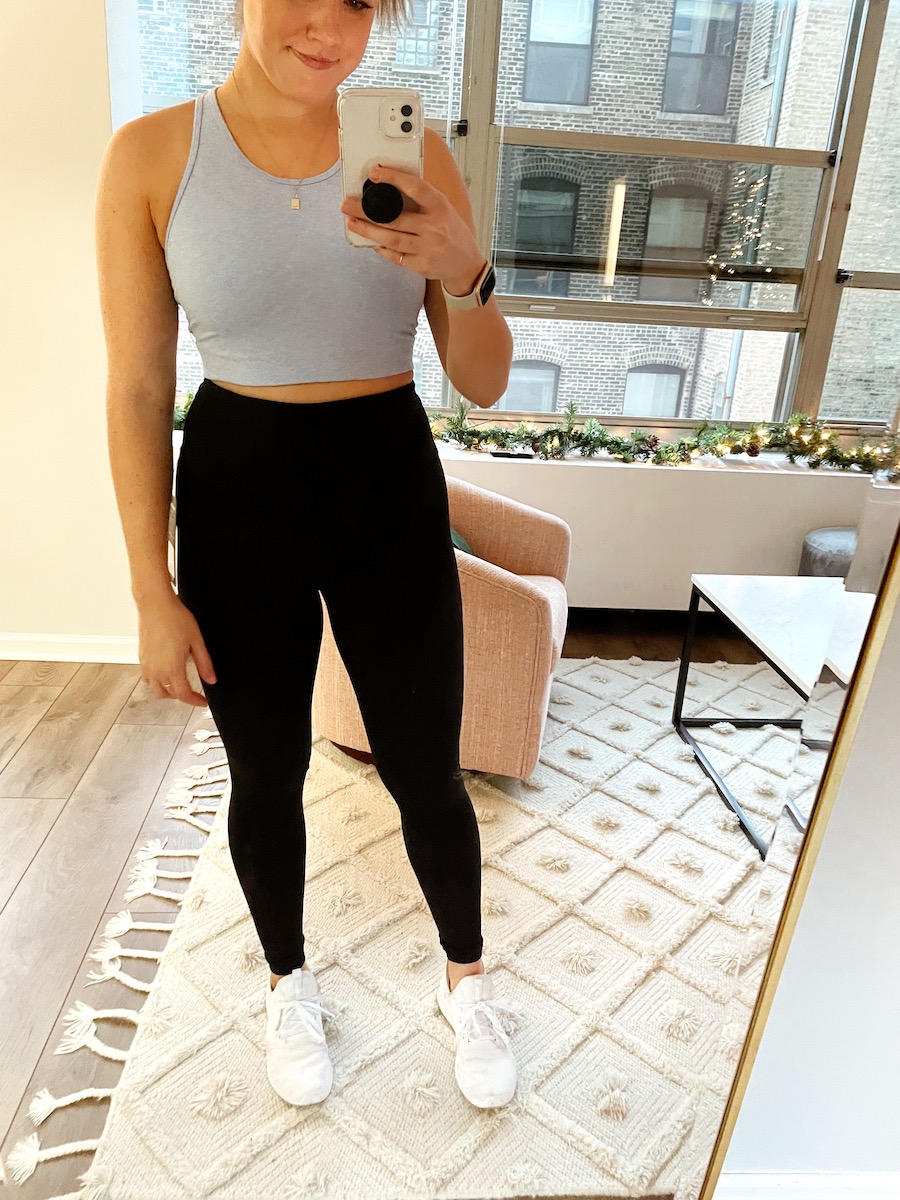 This. sports. bra. Holy cow. I've never tried on anything quite like it, and when I put it on, I spent some time just admiring it from all angles in the mirror. It's that sweet spot of length where it feels like it could be worn as a top on it's on, the back is criss-crossy and amazingly cool, and it's super, super supportive. This is one worth buying in a few colors and living in both while you're working out and when you're not. I cannot say enough good things about this bra.
These leggings, in my opinion, are really good for lounging, but not so much for sweating in. They're a bit thicker material, and when I worked out in them, I didn't like how they felt clung to my body. But everyone needs a perfect, warm black pair of leggings for winter, and they could fit that bill perfectly.
If you're planning on walking or running outside for exercise this winter, you need these shirts. It was cold in Chicago last week, and I needed something to layer under my jacket and realized I, in fact, had nothing. This top is so unbelievably warm but doesn't cling to your body in weird ways like some dry-fit materials do. They look just like a plain long-sleeve tee, but there's nothing wrong with that when you're just dressing for warmth.
These leggings were the thing I was the most excited to try; I've seen these leggings everywhere this year with people swearing they're their favorite leggings. They come in a ton of colors, and while I probably would have been boring and ordered black, those were going to take two weeks to ship, so I was convinced that it was a sign to order these fun wine-colored ones.
These leggings are, in a word, incredible. They are thin and moisture-wicking but stay put and hug you in just the right amount. They're seamless and feel like nothing is on your body in the best way possible. These are a 10/10.
This workout top is nothing super out-of-the-box, but it's uber-flattering and is perfect if you don't want a dry-fit material in your tops (sometimes I don't). Both of these are things I'd reach for before anything else in my athleticwear wardrobe.
If you are someone who needs a high-impact sports bra, you have met your match. When I say that my boobs stay completely still in this, I absolutely mean it. There is no bouncing or discomfort, but it also doesn't have me sucked in so tight that I'm uncomfortable. The back is also super fun, which brings a little something extra to it.
I've found that high-impact sports bras are particularly hard to find—for whatever reason, I feel like most are meant for medium-impact—but this one is something I've been looking for for a really long time.
I predict that this winter is going to be filled with lots of yoga since we'll be stuck inside and won't always have other activities we can do. This yoga top is so necessary—it's lightweight, soft, and breathable. If you don't think you need special clothes for yoga, I'll say this: neither did I until I got this.