Since the age of Marie Antoinette, the fashion world has looked to Parisian women for endless style inspo. A couple decades later, Coco Chanel made the Parisian aesthetic world-famous with her groundbreaking clean cuts and simplistic hats, giving women everywhere, for decades to come, a cheat sheet to effortlessly chic fashion.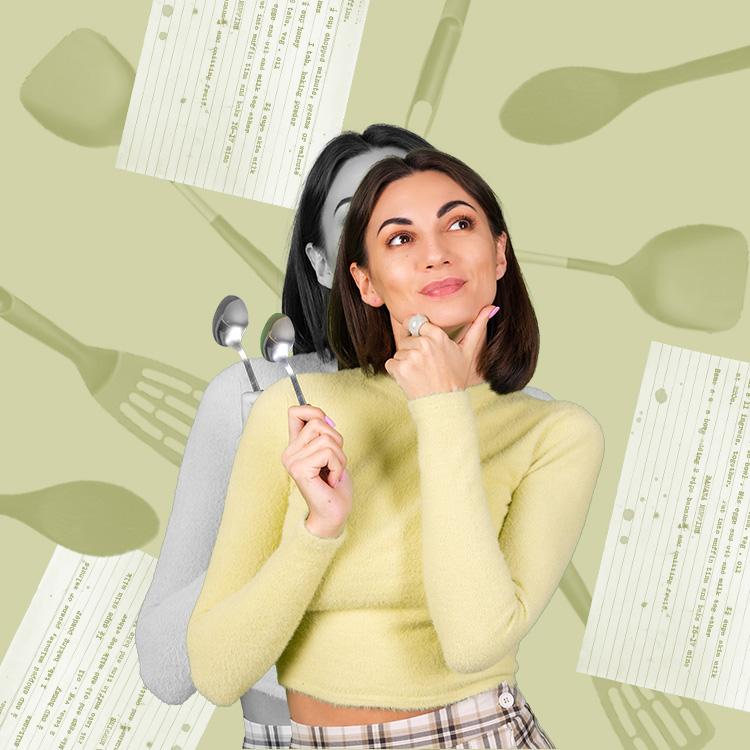 high in protein, good for gut health, and anti-inflammatory? yes, please!
From the likes of Marion Cotillard, Charlotte Gainsbourg, Catherine Deneuve, and Garance Doré, it seems that style is in French DNA, just as much as their flawless makeup-free skin and luscious bedhead hair. For your outfits this week, take a cue from the famous style stars of past and present. The best part is that these outfits will never go out of style.
1. The Less is More Outfit
Source: Glam Radar
Source: Who What Wear
These outfits are chic, non? And yet, all they consist of is jeans, sweater/tank, blazer, and booties. We all have these classic pieces in our closet. Why make it any more complicated than that? When it comes to Parisian dressing, less is always more. What takes the look from boring to très chic is the structured but loose-fitting blazer. Keep accessories to a minimum, with only a couple key pieces that are high in quality, and functional too, like a roomy bag or slim watch.
2. The Relaxed Silhouette Outfit
Source: Harper's Bazaar
Source: Some Wear Style
Form-fitting clothing immediately takes away from the effortless-chic vibe that is crucial to Parisian fashion. The clothes should look crisp, structured, and tailored, while still being a tad oversized to look relaxed. There's a fine line between relaxed and baggy, so look for details like if the waistline of your pants comfortably fits and the hem hits at an appropriate length, while making sure the silhouette is not curve-hugging.
3. The Flat-Shoe Work Outfit
Source: Polienne
Source: Harper's Bazaar
In the U.S., a high heel has become synonymous with traits like power and professionalism. While there is a strong case for a pair of high heels making a woman feel more put-together and confident (if that's you, I commend you for having the superpower of comfortably strutting around in stilettos!), in Paris, women more likely opt for loafers, ballet flats, or low heels (if any at all). Much of this has to do with their commute on the Metro, but there's also an idea that comfort, ease, and a little bit of menswear inspiration is the best power outfit to bring out their inner #girlboss.
4. The French Trench Outfit
Source: Who What Wear
Source: The Style Shaker
Fall or spring, a trench coat is a Parisian staple for survival in the famous Parisian rain, or to make pants with a sweater or tee look plus chic. No matter the outfit or time of year, a trench coat will look fashionable and classic, and will always amplify the outfit. Your jeans and tee just got way cooler.
5. The Menswear Date Night Outfit
Source: Brit + Co
Source: Who What Wear
The "effortless" aesthetic is especially important for dates, when you're trying to impress your date with how very attractive you are, but also to show that you didn't care enough to put in too much effort. The answer is the simplicity and sexiness of a suit. It may sound counterintuitive, but there is something extremely attractive about a woman in menswear-inspired clothing, like a fitted jumpsuit or suit (they don't call it "Le Smoking" for nothing). Showing too much skin is boring to a Parisian. What's exciting is a feminine woman in a masculine silhouette — très charmant!
Which of these looks is your favorite?