The things worth doing never come easy, and moving to a different city is high on the list of terrifying decisions we can make. If it's not the stress of packing your belongings in boxes, it's the reality of leaving important people behind as you move forward. Regardless of whether you're excited for your move or dreading it, the transition of settling down in another city is challenging and the opportunities to make new friends can seem limited.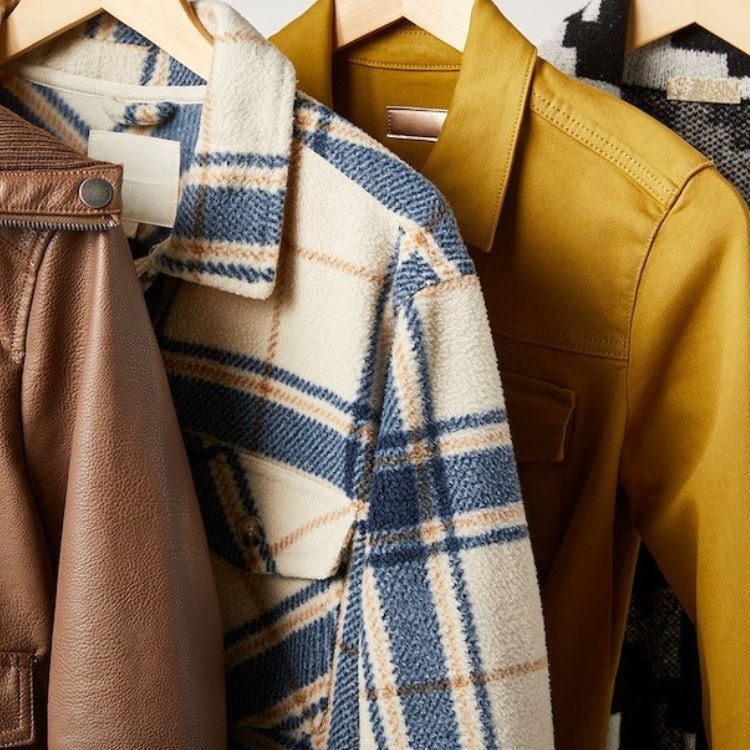 ...and it's wallet-friendly
Although we live in a world where we're constantly checking social media, the actual social part is hard. Many of us struggle to form IRL connections. But your phone can be used for so much more than comparing yourself to strangers online, and might even be the secret to meeting new people and establishing a friend group in a totally new city. To ease the transition of your move and expand your social circle, here are six apps that will help you make friends after moving.
Deemed a platonic friend-making app, Patook connects people through relying on a points system. Once users create their profile, they're asked to rank various traits (gender, interests, languages, etc.) on their preference. The app will then match you with those who accumulated the most points based on the traits you ranked. In order to connect to a person, the user can either send an anonymous message or both users must mutually rank each other. Along with finding people who match with what you consider important, there are also public discussion boards that are seen in reference to your location as another way to connect with people who live in your area. Patook also gives you the option to choose who can see your profile, so you can feel more safe than dating apps or other social services.
Cost: Free
Platforms: iOS, Android, Mac, PC
Try if:
You're looking for specific traits in a friend
You're are worried about apps for the sake of privacy or safety
Whether you're looking for your next kayak partner or want to collaborate with other writers, Meetup provides 24 categories of events to choose from (food and drink, music, photography, beliefs, etc.). Decide what dates you're available and sit back and watch as the app uses your location to pull up relevant events based on the categories you're searching for. In addition to making an RSVP to these events, you can also message people who are going and join groups to ensure that you don't miss any opportunities to attend events with people who have similar interests as you.
Cost: Free
Platforms: iOS, Android
Try if:
You prefer social gatherings over one-on-ones
You're looking to explore your city more
You're open to new hobbies or are looking for a new hobby
It's not only the people who make a home, but also the neighborhood it's located in. After all, what's better than having BFFs that live just down the street from you? When using Nextdoor, you're connected to a private social network with those who live in your surrounding area. From finding a nearby babysitter to the deets of the next block party, there are different categories on the app that you can post in and gather information from.
Cost: Free
Platforms: iOS, Android
Try if:
You want to feel more connected in your community or get to know neighbors
You want to stay informed with what's happening in your area
As the next twist to the iconic Bumble dating app, Bumble BFF offers you the chance to find your next friend at the swipe of a finger. Similar to the dating version, you're able to set up a profile with strings of photos of yourself and a short bio to describe who you are, and whether or not the friend you're looking for needs to love brunch (the answer is always "yes"). Through mutually swiping right for each other, Bumble will allow the opportunity for the two of you to message (a 24-hour window) and open the door to a new potential friendship.
Cost: Free
Platforms: iOS, Android
Try if:
You love the ease of a dating app Bumble to meet people
You want the simplest and easiest way to connect
Coined as Tinder for (girl)friends, Hey! Vina offers a platform for women to meet like-minded women who share their interests. Along with the familiar idea of creating a profile and swiping right to those who catch your attention, Hey! Vina also provides quizzes for users and articles (on The Vinazine) to encourage women to live their best lives and surround themselves with the best people.
Cost: Free
Platforms: iOS, Android
Try if:
You're looking to feel motivated and self-empowered
You want an app that will help them in other aspects that aren't just friendship
While we're told that three is a crowd, it's the optimal number of people who have the greatest chances of creating a friendship, according to We3. To be matched on this app, you have to swipe through statement cards and decide if you agree, disagree, or stay neutral on each one. Through your answers, We3 places you into a tribe of three people who are highly compatible based on answers, where you can message. A huge perk: only your tribes can see your profile.
Cost: Free
Platforms: iOS, Android, Mac, PC
Try if:
You don't want the pressure of a one-on-one conversation
You're looking for a group of friends
Your privacy is very important to you