It's 2019, and I think it's time we all re-evaluate how we think about women and success.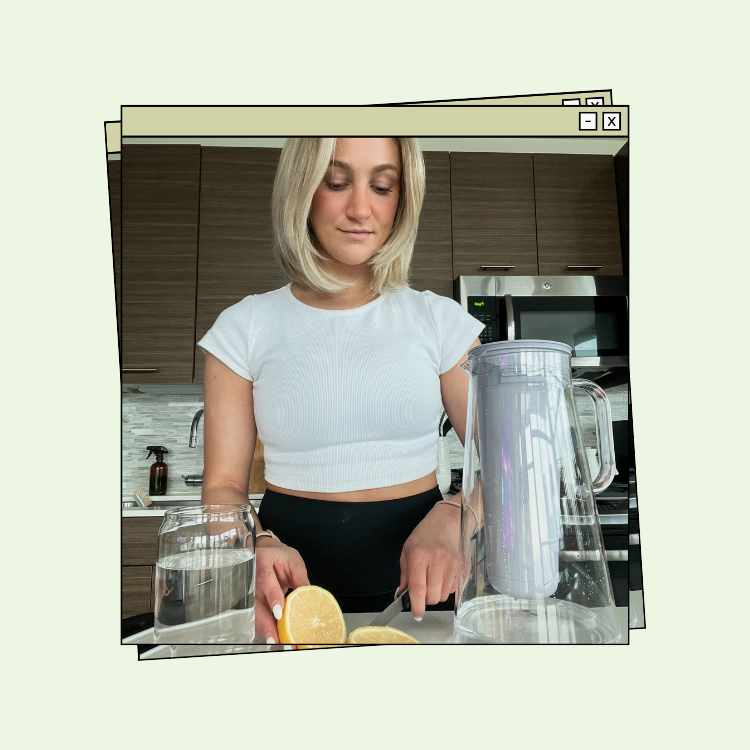 get it right in 2023 and beyond
In my opinion, success is not defined by your income level or your job title, but how happy you are with your life choices. Do you love your job? That's great! How about your children? That's great too! Dogs, travel, friendships, and health should all factor into how we evaluate our success. Personally, I feel most successful when I'm organized and stress-free. Hey, you can't tackle the world and make time to plan a fabulous getaway if your mind is as cluttered as that kitchen junk drawer you pretend doesn't exist (come on, we all have one).
As could be expected by a bonafide millennial, I use my handy smartphone to stay organized. Over the years I've tried basically every productivity and organization app on the market, so I wanted to share the ones that I've stuck with and that really make my days so much easier.
Not to brag, but I get a lot of movie, book, and restaurant recommendations. Obviously, that's not actually brag-worthy, but it does mean that I can never remember what podcast I'm supposed to listen to or which museum exhibit I have to catch before it leaves town. I used Soon for a while to track basically anything I wanted to try or anywhere I wanted to go, and found I was so much more proactive about making exciting social plans or actually making time to read. Eventually, I deleted the app in a desperate attempt to make more room for storage, and my social and intellectual life hasn't quite been the same since.
In order to make room for some of my favorite apps, I knew I needed to find a seamless way to securely store my photos and get them off my phone. As an Amazon Prime member, I have access to Amazon Photos, an unlimited free photo storage system. Score!
All you do is download the mobile app and give it access to your Prime account and camera roll. You can choose to do a bulk upload or to have photos uploaded whenever you take them. I chose bulk as I take a lot of photos and screenshots that need to live in the trash, not the cloud. You can also upload the photos and manage them via your computer if that's more your style. This app gives me so much peace of mind knowing important photos are stored safely, and it frees up invaluable amounts of storage on my hard-working iPhone.
I've been using Wunderlist for years to organize my personal and work to-do lists, mainly for one really good reason: when you check off a task, there's a very satisfying *ping* noise. Alright maybe that's just a small part of why I use it, but it is very handy for organizing to-do lists for every area of my life.
I currently have one for my general work assignments, a high-priority work project, wedding planning, and my errands/shopping list. As I always have my phone on me, whenever I have a little downtime, I like to scroll through all my lists to make sure I'm on top of everything. The fact that they have a desktop version that syncs with your phone is just icing on the cake.
You might be wondering what a menstruation and ovulation tracking app has to do with staying organized — in my opinion, everything! I don't track my ovulation, but tracking my period has majorly helped keep me organized. After waking up to an unexpected visitor while traveling a few months ago sans feminine hygiene products, I realized just how handy Clue is for planning my work days, travel, and more. Not to mention if I'm feeling a little funky, I always feel relieved when I can check the app and see it's just PMS heading my way.
My life changed the day my computer crashed in college and approximately 400 people asked me why I didn't use Google Docs to back up my work. Well, now I do and I thank my lucky stars every day. I also use Gmail and Google Calendar constantly, so I figured I should download all of their mobile apps (aka G Suite) so I can have my office with me at all times. Having access to my work on-the-go makes traveling and working remotely so much simpler.
I find I'm the most organized when I'm not feeling frantic. Even taking five minutes to pause and clear my mind helps keep me on track. This is where Headspace comes in. Consider it a non-judgy meditation mentor that fits in your pocket. Even though I don't practice every day, Headspace makes meditation feel doable and effective whenever I use it.
What apps do you swear by for staying organized?