Fall feels like the perfect time to buckle down and focus on meeting your savings goals. Let's face it, summer is an expensive season. It's not like frosé sipped on a beachside patio is free (a girl can dream though). Fall is the perfect time to get a head start on your financial New Year's resolutions — why wait until after you've bought all your holiday presents and booked those expensive flights to take a look at your finances? Making saving money a priority is never fun, but it can be made easier thanks to technology. I've found six apps that make meeting your financial goals way simpler.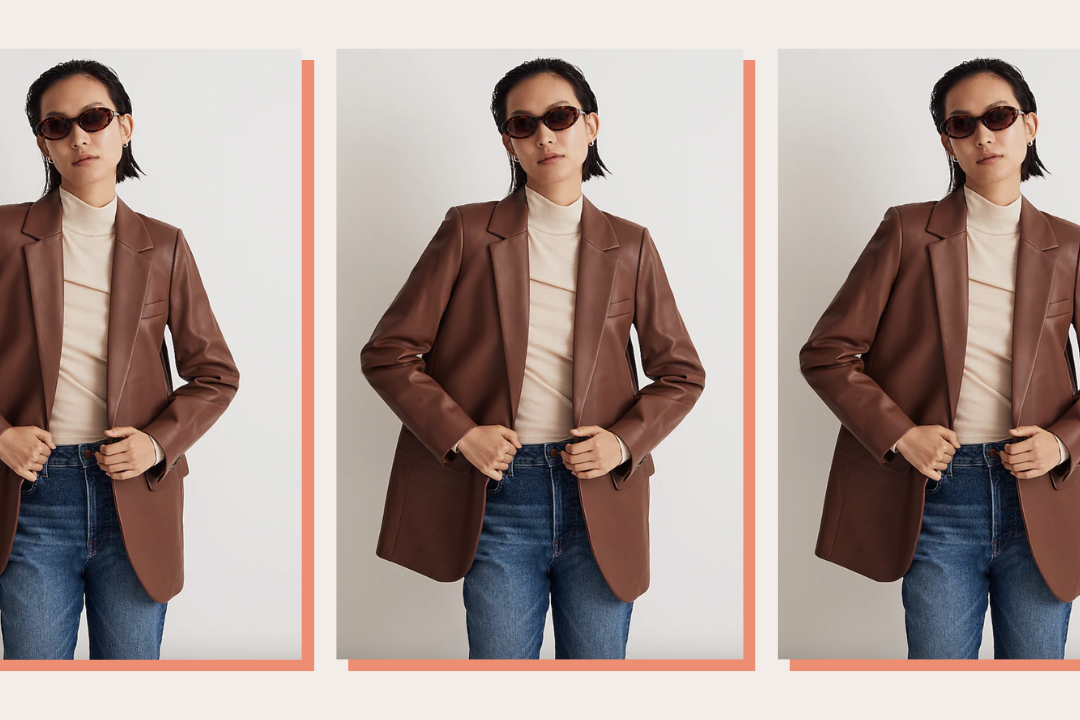 time for your fall wardrobe update!
Twine
Trying to manage finances as a team is tricky if you don't have joint accounts. But partnerships come in all shapes and sizes these days and marriage and joint bank accounts aren't for everyone. Most savings platforms don't allow you to set and work towards savings goals with a partner, but Twine does. You can set goals, like saving for a wedding or a home, and contribute to it with your partner through automatic withdrawals. They'll also help you invest your money so that way you don't have to navigate the stock market on your own.
ACORNS
Taking the risk to invest your money can be really intimidating, especially if you're on a tight budget already. Acorns was designed to help users become "micro-investors" by investing your "spare change" from purchases made with your debit card or credit card. Essentially the app rounds up any purchases you've made and uses the "change" to invest for you. Say you spend $4.70 on a purchase, they'll round up and take the remaining 30 cents and invest it. You can also deposit more money into your investment portfolio at any time. Wait, it gets better — this year, the app released a retirement feature that allows you to contribute to an IRA (Individual Retirement Account). This feature is especially helpful for freelancers or small business owners who don't have a company sponsored retirement plan.
Digit
Until saving money becomes a habit, why not let an app remember to save for you? Digit analyzes your spending and automatically moves money from your checking account to your Digit account when you can afford it. It's as simple as that. Essentially, the app helps you spend less when it automatically transfers your money to a savings account. It's an out of sight, out of mind concept; as the money isn't in your checking account, you won't plan to spend it. Of course, like any financial accounts, you should keep an eye on your savings and the movements Digit is making.
Mint
Unfortunately Mint doesn't do any work for you, but it does make understanding your finances so much simpler. Until I started using Mint, I was never exactly sure of what my net-worth was without logging into half a dozen financial accounts and tallying up the balances. Mint gives you a comprehensive view of exactly how much money you have, as well as tracks your savings goals and what you've been spending. You can link savings accounts, retirement accounts, investment portfolios, and debts like student loans and credit cards to your account. That way you can see what your net worth is across all accounts and what you owe all in one place.
You Need a Budget
Let's talk about budgets. Do you have one? When was the last time you updated it? Do you stick to it? Budgeting sounds simple, but it actually takes quite a bit of work to create and maintain a budget. The budget that You Need a Budget helps you set is based off of your prior month's earning and spending so your budget changes as your lifestyle changes. The app helps you allocate your income into different categories and encourages you to stick to the set plan. At the end of the day, you have to stick to your savings plan, but the app makes it super easy to create a plan and visualize it. Looking to become even more financially savvy? Enroll in one of their free financial education courses.
Quickbooks
Quickbooks is a classic money management tool, but their small business and self-employed versions make managing your income, expenses, and preparing for tax season easier. They'll tell you what you owe for quarterly taxes, allow you to track miles, store receipts, and assist with other accounting tasks you may need help with. It's a great way to track your income if it's coming from multiple sources and to anticipate freelance taxes you will owe. The app also helps you plan your deductions, which will hopefully save you some cash come tax season.
Do you have a financial app that you swear by? Spill all the details in the comments please!